Call Now to Set Up Tutoring:
(847) 840-2442
Private In-Home and Online Summer Tutoring in Lombard, IL
Receive personally tailored Summer lessons from exceptional tutors in a one-on-one setting. We help you connect with in-home and online tutoring that offers flexible scheduling and your choice of locations.
How can a tutor help you with summer tutoring?
For some students, summer is the time to forget about learning and spend their free time in the sunshine. For students in the know, however, summer offers one of the best opportunities for getting ahead in their academics. Summer is a great time focus on learning. The long days of mostly unstructured time provide ample opportunities to brush up on challenging math concepts or to read a classic piece of literature. Even a few short hours a week can help to prevent what is called summer learning loss, which can practically erase up to two months of math skills over the course of a summer. If you want your student to stay sharp and meet the new school year fully prepared, consider connecting with a skilled summer tutor to help them gain the academic edge.
Varsity Tutors can match your student with a Lombard, IL, tutor who is an expert in summer learning and enjoys teaching others. We will hand select a tutor who complements your student's learning style and personality. Your student could enjoy learning with an enthusiastic tutor who incorporates their interests and keeps them engaged through fun and exciting projects. With the help of a qualified tutor, your student could emerge from summer break sharper than ever.
If your student is preparing for the summer, Varsity Tutors can assist you in finding an experienced tutor in Lombard. Tutors will work closely with your student to gauge their skills and set learning goals. Tutors will also set up a study plan that will aid them in achieving those goals. Your student might benefit greatly from the structured, distraction-free study environment set up by their tutor. They will maximize your student's valuable study time by using it efficiently and effectively. Your student could have the chance to get instant feedback on their progress. Tutors can focus your student on the area that needs the most attention, setting them up for success. A skilled summer tutor in Lombard might increase your student's motivation to succeed.
Tutors are highly flexible and can work around your busy schedule. You and your student set the time and place for each session. Even if your student spends part of the summer away, they can still have a valuable face to face session through the Varsity Tutors online learning platform.
The educational directors at Varsity Tutors will find your student a tutor in Lombard, IL, who is skilled at helping students who are preparing for summer.
Recent Tutoring Session Reviews
"Reviewed material for the student's exam this coming Monday.  Will be returning on Sunday to help off with the rest.

The student has trouble remembering definitions and identifying things.  I suggested he come up with some shorthand to remember the properties, centers of the triangle, etc."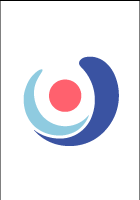 "The student is retaking the SAT Nov 5 and has the next 3 weeks to prepare. I had him do one writing and one essay section during our time. We then reviewed the results for each section. I gave him advice on how to try and brainstorm for the essay, come up with a central argument/thesis statement, and to try and illustrate the statement with at least 2 examples."
"Student did a awesome job today. We worked on different types of proofs dealing with angle bisectors. We also worked on some different algebra skills so that his geometry skills will be a lot better. Today student worked hard. He went from a 39 average to a 72. He is doing a wonderful job. Yay!!"
"The student is a very high scoring student who will probably qualify for National Merit with the scores he has on the PSAT, but he wants the most perfect score that he can achieve. We reviewed some SAT Writing material and the structure of the SAT Essay."
"We went over her practice test and worked on rates and functions.  She is doing a lot better with rates, but functions are still a little difficult.  She said her make-up test went a lot better and she was able to turn in her make-up homework."
"The student and I went over the English section of her practice ACT. We then did the math section together which seemed to go pretty well. We decided that she would do the reading section for our next session."
"The student showed me some of the problems covered in class and which ones he was confused about. The problems were Area of Complex Figures. We reviewed the problems he had trouble with and figured out where he had gone wrong in the calculations. Next time we will quickly review Area of Complex Figures and look over whatever new homework has been assigned."
"We worked on rounding whole numbers to the nearest ten and hundred spot, and identifying nouns and verbs in sentences. The student also wrote a paragraph in his journal for school and talked about a book we read together."
"Today I sat with the student through math and a spelling test. He did a good job paying attention today. He did a great job during math, which was finding patterns, and was very engaged since it was interactive learning. He was also very focused during his spelling test even though there were students who were being distracting. He did a great job today!"
"The student remembered to bring back the beginner chapter book we had started reading two weeks ago. In the meantime, he had read most of the way through the book on his own and/or with his mother. I asked him to summarize the story for me so far. I also flipped through pages and asked leading questions, and as I did this, summarizing became fairly easy for him. He did a fairly good job reading through the rest of the book with me. He seemed interested and read expressively when prompted. We also worked multiple digit multiplication math homework. There was a Star Wars comic-book-encyclopedia-type book that I had picked out that I showed him and hoped he would take home."
"The student is so empowered and confident. She's a joy to work with. Today we focused on pre-algebra equations and on learning her verbs (plural and singular). My favorite thing about her is how motivated and focused she is. Her enthusiasm is contagious and makes it a joy to teach her."
"The student had little homework due tomorrow. I helped him study for a social studies test on Christopher Columbus. His history text mentioned lunar eclipses and discussed 15th century perceptions of geography, which raised some questions for him, so we spent much of our time discussing basic concepts related to astronomy and geology."
Nearby Cities:
Evanston Tutoring
,
Skokie Tutoring
,
Oak Park Tutoring
,
Downers Grove Tutoring
,
Highland Park Tutoring
,
Des Plaines Tutoring
,
Glencoe Tutoring
,
Naperville Tutoring
,
Oak Lawn Tutoring
,
Elmhurst Tutoring
,
Schaumburg Tutoring
,
Lake Forest Tutoring
,
Buffalo Grove Tutoring
,
Wheaton Tutoring
,
Gleview Tutoring
Call us today to connect with a top
Summer tutor in Lombard, IL
(847) 840-2442