We are open Saturday and Sunday!
Call Now to Set Up Tutoring:
(847) 840-2442
Private In-Home and Online History Tutoring in Lombard, IL
Receive personally tailored History lessons from exceptional tutors in a one-on-one setting. We help you connect with in-home and online tutoring that offers flexible scheduling and your choice of locations.
Recent Tutoring Session Reviews
"The student completed the second part of the third grade ISAT today. He asked a number of questions while completing 2 short response questions and 1 extended response question. We scored his short response questions together based on from student samples. We started discussing the extended response question but didn't get to complete the scoring for this question. The next session is on Sunday at 6pm."
"I started this session by going over the homework I assigned to the student during our last session.  We started with Math and walked through the questions that he could not answer on his own.  After going over those problems, I taught him a strategy for approaching all Math problems on the ACT, especially those that he does not immediately know how to solve.  Next, we went over Math problems from a practice test that he had.  We went through problems that he did not know how to solve and he effectively utilized the strategies I had introduced to him.  After Math, we moved on to English.  We started by going over the homework I assigned to him during our last session and we went through what exactly the questions are asking for on the English section. The student seemed to make excellent progress and by the end of our session he could tell me why all of the wrong answers on the homework were wrong.  "
"The student and I worked on graphs of sin and cos functions. Much of the time was spent explaining the connection between the wave graph and the corresponding value that it represents on the unit circle. We also covered amplitude, period, and translation."
"On Tuesday the student and I reviewed more of the science section of the test. In between our last session and this session the student took a practice science test. We graded the test and he did very well. Then we took another timed science test. This one was a bit harder for him. After we graded this, I showed him how I would approach the sample science questions in the book before the test. I taught him how to think about each of the types of questions on the science test. I showed him how to recognize the various clues the passages have."
"The student continued to prepare for a test. We worked on identifying bond types.  We also worked on understanding the phase change diagram and what happens at each phase and in between each phase. She also had to calculate the energy involved with a temperature and phase change. She seemed to understand well with practice."
"The student and I reviewed the English section and the writing section. We discussed how to improve his essays by using more concrete, vivid examples, and by organizing his paragraphs according to his examples."
"We spent an hour solving inequalities: first graphing inequalities, then writing them in interval notation, and finally solving algebraic expressions and putting the answer in both number line and interval notations. The student's teachers said she needs to drill, drill, drill, and that's what we're doing. When we moved on to vocabulary, we organized the quizzes and separated her flashcards into know-it and study-it piles, setting a goal of tackling 5 study-it cards at a time."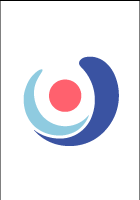 "The student and I finished going through the rest of her unit. We spent a good amount of time going over the key concepts and vocabulary, much of which she is picking up on her own. I want to make sure that she can explain and extrapolate information on her own, so that the test questions are easier."
"This was our final preparation session before the AP test! We practiced how to approach DBQ's and create outlines for the essays. Then, we hopped through the book and discussed all the material. I think he will pass the test with flying colors!"
"The student and I spent our session reviewing the major religions of the world. She had briefly covered these in class, but we worked to fill in holes in her knowledge. I helped her to create a comparison chart between the religions because she felt that it was too much information to keep organized in her head. We also discussed the short stories she has been reading in English. We talked about theme, key plot points, and symbolism within the stories. She had to complete an online test last night, so it was a good review before taking the test. She acknowledges that she has missing content and directions in some of her classes. Now that she is aware of the situation, she says she is going to work harder to not allow distractions to occur."
"Yesterday we worked on one of the student's English assignments. She had to write a persuasive essay of 150-250 words. I left her to finish the essay and work on other English assignments that she felt she could independently do."
"Today the student and I reviewed Unit 2, Case Study 3 in her textbook concerning demographic rates (birth rate, death rate, natural increase rate, fertility rate, and infant mortality rate). The student asked me great questions which made it easier for me to recognize what she needed help with specifically. She also has a quiz over Dante's "Inferno" on Friday. While I could not review with her because she had not yet begun to read the chapters, I provided tips for studying to make sure she gets a 10/10 on the quiz. I assured her father that she is capable of completing the reading assignment and retaining the important information."
Nearby Cities:
Evanston History Tutoring
,
Skokie History Tutoring
,
Oak Park History Tutoring
,
Downers Grove History Tutoring
,
Highland Park History Tutoring
,
Des Plaines History Tutoring
,
Glencoe History Tutoring
,
Naperville History Tutoring
,
Oak Lawn History Tutoring
,
Elmhurst History Tutoring
,
Schaumburg History Tutoring
,
Lake Forest History Tutoring
,
Buffalo Grove History Tutoring
,
Wheaton History Tutoring
,
Gleview History Tutoring
Nearby Tutors:
Evanston History Tutors
,
Skokie History Tutors
,
Oak Park History Tutors
,
Downers Grove History Tutors
,
Highland Park History Tutors
,
Des Plaines History Tutors
,
Glencoe History Tutors
,
Naperville History Tutors
,
Oak Lawn History Tutors
,
Elmhurst History Tutors
,
Schaumburg History Tutors
,
Lake Forest History Tutors
,
Buffalo Grove History Tutors
,
Wheaton History Tutors
,
Gleview History Tutors
Call us today to connect with a top
History tutor in Lombard, IL
(847) 840-2442