Call Now to Set Up Tutoring:
(847) 840-2442
Private In-Home and Online Economics Tutoring in Lombard, IL
Receive personally tailored Economics lessons from exceptional tutors in a one-on-one setting. We help you connect with in-home and online tutoring that offers flexible scheduling and your choice of locations.
Recent Tutoring Session Reviews
"Student 1 did not have any homework today so students 1 & 2 worked for about an hour before I checked in with their mother and left.  Student 2 had a little bit of art homework making a collage, so he spent a few minutes finding images for that as we discussed his ideas.  Then we talked about a speech he has to write showing why nonviolence would be the best choice in the Chartists' movement.  We discussed his thoughts and I coached him in creating an outline.  I also got to check in with their mother at the end and let her know how things had been going, as well as discuss scheduling for the summer, since the boys will have a summer term until July."
"The student and I worked on some conversational Spanish. We asked each other questions and gave responses in Spanish. For homework, the student was asked to read a book in Spanish and write down all of the words that she thinks she knows, as well as what she thinks they mean."
"Student 1: We read 3 Spanish children's books together--picture books with short stories in both languages, and practiced with flashcards. Student 2: Read one Spanish picture book, helped him complete several grammar/spelling worksheets, and figured out a project idea for one of his classes."
"I worked with the student on Algebra II, covering topics including absolute value, multiplicative identity and inverse, order of operations, parentheses and brackets, word problems, adding negatives, commutative, associative, and distributive properties, heuristic and mnemonic tools for multiplication and addition, substituting variables, working out expressions on consecutive horizontal lines, and finding the area of polygons and circles. We made progress in slowing down and grasping the different parts of the problem, as well as in developing bit-by-bit strategies where he can use what he knows and clearly check his work."
"We covered the test review for electrical potential, voltage, and capacitance for her physics class. She is very effective at problem solving with problems of this type. She should be ready for tomorrow's test."
"The student  and I had a fantastic session today. She came in very eager to start off her ABC's and sounds. The sounds that she is struggling on are n, g, i, j, l, q, u, and y. In this last month  she has learned approximately 10 sight words, half in which has not been formerly introduced to her but has recognized through books that she uas been reading. We did a picture sort today with the letters y and l and  the student  was able to sort these pictures in ample time! I was able to introduce her to a new sight word 'to' and we were able to start a new book called the way I go to school that included the new sight word 'to.'"
"Today was our first meeting.  The student gave me his background and history of Spanish. He has a very natural pronunciation and is a hard worker and I think he can do well on the Spanish Proficiency Exam.  For this session we worked largely on conjugating regular verbs.  I reminded him of the different rules for -ir, -ar, and -er verbs and gave him many verbs to conjugate.  We also worked on practice conversations in which he had to conjugate in context.  In addition we reviewed object pronouns, general vocabulary for personality, feelings, family members, and activities."
"Met with the student to do more ISEE test prep. We did some vocab and the rest of the math and at this point we have actually exhausted her test prep books so we have to get problems from other places. Overall she's doing perfectly fine on time and accuracy."
"The student and I started off by trying to go see her history teacher, who was not in her classroom. We then proceeded to work on her biology review guide made by her other tutor. I helped her find the parts of the book where the answers to the questions were located, and she copy-pasted and translated the answers into another document. I helped her understand the difference between utopia and dystopia for her video class assignment, and then we spent time discussing final exams and what she needed to do to prepare for them."
"The student and I did  more practice and also went over some homework. I realized that writing practice in response to her reading would be very good to do as it seems as if that is a area that she really struggles with. When it comes to her comprehension, she is great verbally but seems to have a lot more trouble coming up with the answers and then writing them down."
"The student worked a non-verbal reasoning sample test in preparation for his NNAT this afternoon. He also worked on geometry - quadrilaterals and triangles, pages 56 & 57 prep workbook. He solved addition and subtraction fraction problems with dissimilar denominators and reduced his results."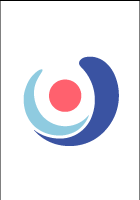 "The student and I are back at the ACT. She did well on her last test, but is hoping for another point or two to really boost her over into a more competitive bracket. We started the session working through a Science section. For homework, she needs to work through an English and a Reading section."
Nearby Cities:
Evanston Economics Tutoring
,
Skokie Economics Tutoring
,
Oak Park Economics Tutoring
,
Downers Grove Economics Tutoring
,
Highland Park Economics Tutoring
,
Des Plaines Economics Tutoring
,
Glencoe Economics Tutoring
,
Naperville Economics Tutoring
,
Oak Lawn Economics Tutoring
,
Elmhurst Economics Tutoring
,
Schaumburg Economics Tutoring
,
Lake Forest Economics Tutoring
,
Buffalo Grove Economics Tutoring
,
Wheaton Economics Tutoring
,
Gleview Economics Tutoring
Nearby Tutors:
Evanston Economics Tutors
,
Skokie Economics Tutors
,
Oak Park Economics Tutors
,
Downers Grove Economics Tutors
,
Highland Park Economics Tutors
,
Des Plaines Economics Tutors
,
Glencoe Economics Tutors
,
Naperville Economics Tutors
,
Oak Lawn Economics Tutors
,
Elmhurst Economics Tutors
,
Schaumburg Economics Tutors
,
Lake Forest Economics Tutors
,
Buffalo Grove Economics Tutors
,
Wheaton Economics Tutors
,
Gleview Economics Tutors
Call us today to connect with a top
Economics tutor in Lombard, IL
(847) 840-2442