Call Now to Set Up Tutoring:
(404) 704-6763
Private In-Home and Online Organic Chemistry Tutoring in Loganville, GA
Receive personally tailored Organic Chemistry lessons from exceptional tutors in a one-on-one setting. We help you connect with in-home and online tutoring that offers flexible scheduling and your choice of locations.
Recent Tutoring Session Reviews
"We worked on the steps to breaking a paragraph down in order to identify the main idea and supporting details. She learned to identify these sentences by using the idea of solving a mystery. Based on the evidence, what do you think happened (main idea)? What evidence makes you think this is true (supporting details)? She was able to recall information and details with much more ease and accuracy by the end of the session."
"The student and I met from 11:40 to 2:15. She worked on completing the assignment 3 worksheet which she had received an extension for. We worked on more of the entropy, enthalpy, Gibbs free energy and spontaneity concepts. We ended the session with completion of the assignment and will be meeting again on Tuesday."
"This was my last session with the student before her test next weekend. She has improved a lot in some areas -- she is much better at budgeting her time and has no problem getting to every question. She is very good at narrowing down each question to just two choices. We went over a list of grammar rules that she needs to remember. She knows what she needs to keep working on before next weekend."
"As a warm up, the student worked on commas in the case of setting off introductory phrases and clauses. These commas are placed before the main part of the sentence. She also worked on commas to set off appositives. In this case, commas are used to rename the appositive. We read a short story, and the strategy today was to define unknown words by looking for hints and clues either  by looking at the sentence before or after the unknown word."
"The student finished the first test we had been working on and was making progress onto the second one. He's doing really well on math, and there is still room for improvement on vocabulary, long passages, and finding the sentence errors. We went over some new strategies for critical reading and applied them to one of the passages. We then used multiple sentence error identification questions to spot the SAT's favorite errors. He has also started keeping a list of new vocabulary. When we meet next Tuesday, he'll have finished practice tests 2 and 3 and worked on the practice questions for sentence improvements and sentence errors.    "
"As this was our first meeting I wanted to get a handle on how the student worked through each section.  I agree with what was observed about the math issues that she had.  I also wanted to move her away from working on math and do some work on other subjects. I needed to see how she approached each subject and any tweaks that we needed to make.  I left her some reading and vocabulary work to do before I see her again."
"Today was my first meeting with the student. She is an 11th grade student that excels in math and science. She is doing well (B average) in her physics class but would like to score better on her physics exams. She feels that although her grades are good, she does not fully comprehend the material as well as she would like to. Today she and I began an exam review on centripetal force and acceleration. She seems to have a fairly good concept of the material and is able to apply her skills well but she needs to be more confident in her abilities. Because she is such a good student, I explained to both her and her mother, that my goal is not to just give her the answers to the math/theory questions, but I want her to fully apply herself in finding the solutions and therefore become a more confident student/test taker."
"The student and I went over her test. We also worked on graphing homework. Identifying domain and range, as well as slope intercept form. I also worked with another student, covering long division problems and vocabulary."
"This was our first time meeting, and it was great to learn more about the student and what she was hoping to get out of our sessions. We reviewed basic terms and phrases in Spanish, and talked about the types of conversations she will need to have in Spanish. We spent time on body parts, family, common phrases, and touched on a few medical terms. I am very excited for our future sessions!"
"Reviewed 3 sections of assigned test, discussed essay and scoring, and more vocab review. Tried to encourage the student to have patience with problems that initially look challenging and realize that she has all the skills to answer them."
"In our first session, we talked about what the mean, median, and mode mean as well as what they do. We also covered standard deviation as both a concept and a formula, then used it to find z-scores and percentiles."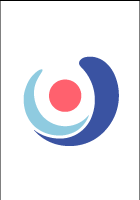 "Last night, the student and I went over his science material to prepare him for his test today. We covered topics including: the universe and its elements, magnetic waves, stars and their life cycles, and light, luminosity, and magnitude. He is very comfortable with the material and add no particular problems with anything. I am confident that he will get a very high grade on his test. I also helped him with an English paper that was due today."
Nearby Cities:
Alpharetta Organic Chemistry Tutoring
,
Johns Creek Organic Chemistry Tutoring
,
Duluth Organic Chemistry Tutoring
,
Marietta Organic Chemistry Tutoring
,
Dunwoody Organic Chemistry Tutoring
,
Norcross Organic Chemistry Tutoring
,
Sandy Springs Organic Chemistry Tutoring
,
Decatur Organic Chemistry Tutoring
,
Roswell Organic Chemistry Tutoring
,
Lawrenceville Organic Chemistry Tutoring
,
Athens Organic Chemistry Tutoring
,
Atlanta Organic Chemistry Tutoring
,
Smyrna Organic Chemistry Tutoring
,
East Point Organic Chemistry Tutoring
,
Gainesville Organic Chemistry Tutoring
Nearby Tutors:
Alpharetta Organic Chemistry Tutors
,
Johns Creek Organic Chemistry Tutors
,
Duluth Organic Chemistry Tutors
,
Marietta Organic Chemistry Tutors
,
Dunwoody Organic Chemistry Tutors
,
Norcross Organic Chemistry Tutors
,
Sandy Springs Organic Chemistry Tutors
,
Decatur Organic Chemistry Tutors
,
Roswell Organic Chemistry Tutors
,
Lawrenceville Organic Chemistry Tutors
,
Athens Organic Chemistry Tutors
,
Atlanta Organic Chemistry Tutors
,
Smyrna Organic Chemistry Tutors
,
East Point Organic Chemistry Tutors
,
Gainesville Organic Chemistry Tutors
Call us today to connect with a top
Organic Chemistry tutor in Loganville, GA
(404) 704-6763