We are open Saturday and Sunday!
Call Now to Set Up Tutoring:
(404) 704-6763
Private In-Home and Online Anatomy Tutoring in Loganville, GA
Receive personally tailored Anatomy lessons from exceptional tutors in a one-on-one setting. We help you connect with in-home and online tutoring that offers flexible scheduling and your choice of locations.
Recent Tutoring Session Reviews
"We reviewed past vocabulary words by matching them to their definitions. With the ones that the student struggled with, we did original usage activities as well. Finally, we practiced the use of commas in writing."
"Worked on Adding and Subtracting fractions & mixed numbers, including unlike denominators and renaming.  The student got every question I gave him correct. He still needs a little work on simplifying but really doesn't need that much help."
"Today  the student  and I switched from working on the SAT to working on the ACT.  We went over the English section of a practice ACT.  I think that studying for the SAT writing sections really helped  her general understanding of English and grammar.  When we started with ACT English last week, she scored a 16 on a practice section.  On the section that she just completed she scored a 22.  She gets her SAT scores back on Friday, and she said she thinks that she did really well.  She is going to take the ACT on Saturday."
"Student 1 and 2 worked through a practice ACT English, practice ACT Science and some of the more difficult ACT Math questions.  They both seem to do pretty well in Science which is good seeing as it is their most unfamiliar section and they both did well on English. Science though, is where we will concentrate our time."
"The student and I practiced simple algebra problems. We also did speed drills in addition, subtraction, division, and multiplication. Her speed in addition has improved, but we still need to work a little more on the other skills - particularly multiplication and division. We also reviewed some problems from her homework that she had difficulty with."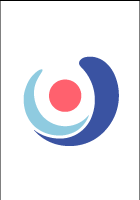 "The student and I went over the section of his dissertation that is literature review, so we looked at how he summarized the articles he read. We also summarized one new article and drafted his conclusion for his section."
"Today was our last session before the student starts taking full-length practice tests, as her MCAT is in roughly 3 weeks. We spent the day touching up on some concepts from Organic Chemistry including stereochemistry, alkane substitutions and eliminations, and alkene reactions. In particular, she was having trouble with Markovnikov's rule, but I think, after I explained it a few times, she is more comfortable with it.  We also discussed alcohol synthesis in depth, along with a few other miscellaneous reaction types. Over the next 24 hours, I urged her to look over amines and carboxylic acid derivatives, along with laboratory techniques, before taking her first full-length practice test (which we will go over during our next session)."
"Covered the laws of sines and cosines and practiced applying them. Also discussed directionality described through compass headings (degrees relative to North), practiced using these directions with problems from the student's worksheet, then morphed this concept into the idea of "vector" and described in detail how the two relate. Practiced solving vector problems with made-up examples, and those from the student's worksheet."
"Reviewed all topics covered in the semester. Paid particular attention to elasticity, central planning, government intervention and marginal social cost. Talked about different strategies that the student can use to help study for her final exam."
"We worked through practice questions on critical reading and then did a timed section. She didn't finish, but she's improving at being strategic and identifying questions she can answer even if she didn't full read/comprehend the passage, and at eliminating some answers so she can make an educated guess."
"The student and I reviewed three assignments together: her annotated bibliography, poem analysis for English, and an extra credit sonnet for English. For the bibliography, we practiced the proper citation for sources, then she began the annotations for each book. For the extra credit sonnet, we worked on a 14 line sonnet completely in iambic pentameter."
"Met with the student to continue covering material for his teaching certification exam. Covered the properties of linear functions and their graphs and methods of comparison. Also covered properties of polynomial functions and their graphs including the methods and purpose of solving for roots."
Nearby Cities:
Alpharetta Anatomy Tutoring
,
Johns Creek Anatomy Tutoring
,
Duluth Anatomy Tutoring
,
Marietta Anatomy Tutoring
,
Dunwoody Anatomy Tutoring
,
Norcross Anatomy Tutoring
,
Sandy Springs Anatomy Tutoring
,
Decatur Anatomy Tutoring
,
Roswell Anatomy Tutoring
,
Lawrenceville Anatomy Tutoring
,
Athens Anatomy Tutoring
,
Atlanta Anatomy Tutoring
,
Smyrna Anatomy Tutoring
,
East Point Anatomy Tutoring
,
Gainesville Anatomy Tutoring
Nearby Tutors:
Alpharetta Anatomy Tutors
,
Johns Creek Anatomy Tutors
,
Duluth Anatomy Tutors
,
Marietta Anatomy Tutors
,
Dunwoody Anatomy Tutors
,
Norcross Anatomy Tutors
,
Sandy Springs Anatomy Tutors
,
Decatur Anatomy Tutors
,
Roswell Anatomy Tutors
,
Lawrenceville Anatomy Tutors
,
Athens Anatomy Tutors
,
Atlanta Anatomy Tutors
,
Smyrna Anatomy Tutors
,
East Point Anatomy Tutors
,
Gainesville Anatomy Tutors
Call us today to connect with a top
Anatomy tutor in Loganville, GA
(404) 704-6763