Call Now to Set Up Tutoring:
(720) 305-6032
Private In-Home and Online Trigonometry Tutoring in Littleton, CO
Receive personally tailored Trigonometry lessons from exceptional tutors in a one-on-one setting. We help you connect with in-home and online tutoring that offers flexible scheduling and your choice of locations.
How can a Trigonometry tutor help you?
In a trigonometry class, students are learning about much more than just triangles. They are introduced to an extensive list of theorems, angles, and equations that they are required to memorize. For some students, an hour in the classroom and some individual studying isn't enough for them to fully grasp these concepts. Some students require some extra, personal assistance to understand the material. Fortunately, this assistance is readily available in the form of personal tutoring. If your child is falling behind in their trigonometry class, and you want to help them develop a good understanding of the subject, consider partnering them with a personal trigonometry tutor. A trigonometry tutor will patiently work with your child, helping them develop the skills they need to do well in class. Students looking for trigonometry tutoring in Littleton can get assistance locating a private trigonometry tutor from the educational directors at Varsity Tutors.
If your child needs extra help to try to do well in their trigonometry course, we can find a skilled tutor in Littleton, CO, who can work with them. Trigonometry tutors are kind, patient educators, and they will answer all of your child's questions and address each of their concerns. Your child won't ever have to worry about their individual needs being overlooked or ignored. Their tutor will offer their undivided attention, committing to resolve any issues your child is having with the subject material. They will structure a tutoring approach that is based off of your child's unique learning style.
Our educational directors can help you find a skilled, professional trigonometry tutor near Littleton who can lead your child down the path toward trigonometry understanding. Regardless of what elements of trigonometry your child is struggling with, a personal trigonometry tutor could help them overcome their learning obstacles. Is your child having a hard time understanding the law of cotangents? Does your child need a substantial review of the Pythagorean theorem? Perhaps your child has an upcoming quiz on spherical angles. Whatever needs or issues your child may have in regards to their trigonometry course, their tutor will be determined to address and resolve each and every one of them.
Tutors can work with your child at any time and any place. They'll even work with them in online, face-to-face tutoring sessions. Each of the independent trigonometry tutors that we could help you find in Littleton, CO, for your child is an experienced professional.
Recent Tutoring Session Reviews
"Math:
-Addition problems.
-Finishing homework.

Social studies
-Understanding terms in economy such as: economy, business, profit, industry, free market, service industry, manufacturing, etc.
-Finishing homework by finding appropriate term for the questions."
"Today, we worked on subtraction with regrouping 2 numbers by 2 numbers. The student did very well with the problems I gave her, she remembered that she had to regroup, then we went over the 5 X multiplication table, and then we did two sheets of patterns. She did very well. We did Math the whole time."
"During this session, the student and I worked on fractions. We worked on adding and subtracting fractions with like and unlike denominators, as well as multiplying fractions. It would be very helpful if he can work on memorizing his multiplication tables, and becoming more familiar with LCM. He will finish the last few questions of a worksheet we were working on in order to continue the lesson through the next week."
"During this session, I worked with student 1 on absolute value problems and adding and subtracting negative numbers. We looked over his homework and then we worked through some additional problems. He has a good grasp of negatives and absolute values and did well when I threw in fractions. He was a little stuck when he had to use order of operations with these problems, but did well after only minimal guidance.
Student 2 was working on fractions and we looked over his homework. He had a little bit of difficulty setting up an equation from a word problem, but was able to do it on his own after I rephrased what was being asked."
"The student worked on math assignments that covered math facts and writing mathematical expressions of tabular data. He did not seem to make the connection between using known data and working backwards to derive equations. Towards the end of the session he was getting rather good with writing equations to arrive at each result of the tables. He needs further work with concept to reinforce his ability."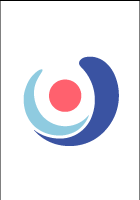 "During this session, in addition to his calculus work, the student and I looked at handful of physics practice problems on the topic of projectile motion. I was very happy to see that he had a nice grasp on the physics concepts. We also discussed a series of calculus homework questions on derivatives and integrals. He is continuing to show dedication to engaging with the material on his own time and this is great."
"We reviewed conic sections and their applications, in particular parabolas and quadratic functions. We also briefly talked about hyperbolas and the hyperbolic trig functions. He didn't struggle with any of it, and he had the rest of his homework to finish."
"We covered the concept of cross-product. The student needed review over how to use the right hand rule in 3 dimensions and visualize the direction of the cross-product. She also needed extra review over the multiple definitions of dot-product and cross-product to find information about the relationship between two vectors. We began to look at some vector equations, and applied dot-product and cross-product where appropriate to solve problem with vector equations."
"The student got his quiz back from the last conics section. All in all, it was a better quiz performance than I have seen from him in the past. We continued to go over parabolas. It seemed that before our session he wasn't always sure how to deal with them. I think the lesson was comprehensive, and immediately he performed quite well."
"Today we went over exponents and polynomial expressions. She didn't have any problems with exponents, and she was able to find the correct answers for the polynomial expression questions. After working on math, we worked on questions about forces, circuits, and magnetism. We also started talking about waves. She didn't struggle with anything."
"We went over rate of change word problems. The student still has some challenges extracting the correct information to solve the problem, so I gave him a list of word problem to work on for our next session. We will go over his answers. The session went well overall."
"The student has an exam tomorrow so we did our best to prepare for that. The main topic was fractional polynomial functions. To that end we covered factoring and then the important definitions and ideas that would allow us to graph these complicated functions. Essentially this means we covered horizontal, vertical, and slant asymptotes, holes, x-intercepts, and y-intercepts. We worked through his study guide and made sure he understood how to answer the given problems."
Call us today to connect with a top
Trigonometry tutor in Littleton, CO
(720) 305-6032