Call Now to Set Up Tutoring:
(720) 305-6032
Private In-Home and Online LSAT Tutoring in Littleton, CO
Receive personally tailored LSAT lessons from exceptional tutors in a one-on-one setting. We help you connect with in-home and online tutoring that offers flexible scheduling and your choice of locations.
Recent Tutoring Session Reviews
"Today the student wanted to work on a school assignment, so we did.  He read a story to me that he has to write a paper on, and I followed along on the copy he made for me.  We discussed the symbolism in the story, and he made a lot of notes for his paper.  Excellent session today!  "
"The student and I met on Sunday afternoon and practiced a little bit of each sub-test. I assigned her a full math practice test for next week. Our second session will be on Sunday morning. She is a bright and motivated student, and her reading skills are excellent. She seems focused on improving her score to a 30, and we will work to achieve that goal!"
"Writing and English sections of the ACT. The student feels prepared for the Writing section, and we have worked on pre-writes for several prompts.  For the English section, he has a good understanding of the grammar and main ideas."
"We talked about finding area between two curves and volume from any cylindrical solid (by revolving a curve around an axis). The student demonstrated his understanding through the problem sets from each topic."
"The student and I reviewed a physics lab he had questions on. I showed him how to use excel to organize his information, how to create graphs and charts, compare different charts to identify important data, and understand the mechanics of the experiment he performed. He fully understood what to do going forward and was happy with his success."
"In our last session together, the student and I drilled his biology note cards and rewrote a few to make them clearer. At the end of our session, I pulled out the concepts that had been giving him the most trouble (even though at that point he was usually getting them right or mostly right) so that if he had extra time between finals he could focus on those cards. We also walked through absolute value problems, as those were the only concept he felt needed extra work in math. I honestly think the student is ready for his biology final, and the math final should be easy for him as well."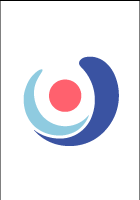 "The student and I went over mean, median, mode and standard deviation. He seemed to do very well with it. We also graphed data on a dot plot and box plot. When he felt comfortable with the material, I started him on some practice exams. We were able to get through all the multiple choice."
"We continued going over the physical sciences, with an emphasis on physics. The student mentioned that she needs practice with certain math type problems, such as logs with acid/base, electromagnetism, and waves. We reviewed tests 3 - 7 and focused on concepts such as acid/base, waves (harmonics showed up here), and electromagnetism (especially application of E/M). She will do test 8 before Monday and we will go over that then."
"During this session, we reviewed the practice test the student just took. She did well, with an improvement in one of her scores. She is finding herself more confident during the test, but is continuing to work on improving general chemistry and physics with review right now. We went through all of the sections together."
"We focused on Verbal Reasoning practice tests, going over questions missed and strategy. We also did a bit of practice implementing the strategy on a new passage. It's a tough trick to master, but only practice will work. The student is going to try some simple mapping to help keep track of the main point."
"She and I met for the first time and talked about her background, including topics such as how she did in their pre-med requirements, her plan for applying to medical school, which schools she is applying to, her GPA and extracurriculars and what she wants to score on her MCAT. Then we talked about testing issues and how her previous two attempts at the test went, section-by-section. We covered study tips and strategies and then started working out a study schedule. Lastly, we did a practice verbal section together and talked about strategies that would work best for her when approaching the verbal section."
"We went over 6 passages in biology and physical sciences. No scores to note progress. No extra practice and no concerns from the session."
Call us today to connect with a top
LSAT tutor in Littleton, CO
(720) 305-6032