We are open Saturday and Sunday!
Call Now to Set Up Tutoring:
(720) 305-6032
Private In-Home and Online Latin Tutoring in Littleton, CO
Receive personally tailored Latin lessons from exceptional tutors in a one-on-one setting. We help you connect with in-home and online tutoring that offers flexible scheduling and your choice of locations.
Recent Tutoring Session Reviews
"The student and I met from 8-9:30 to work on Physics and Algebra 2.  Most of the time was spent covering Physics topics such as Bernoulli's equation for fluid flow, relation of pressure and cross-section, and mass density constant rho. Towards the end of the session se worked on Math regarding vertex form of the quadratic function."
"Today the student and I practiced two SSAT essays, and we went over a couple of sections of the SSAT verbal practice in his prep book.  We also read a few chapters of War of the Worlds, and talked about the Florida primary that's taking place today.  "
"The student and I reviewed for her chemistry final. We went over electron configurations and Lewis structures. We also went over periodic trends such as electronegativity, atomic radius, and ionic radius. We finished up by going over phase change diagrams and their associated calculations."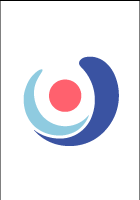 "The student got his test scores back and it looks like he needs a little bit of improvement on Algebra and Geometry. We practiced several questions from a practice test and plan on meeting again so that he can really hone in on his weaknesses."
"The student and I worked on several topics included in her homework assignment.  These topics included fractions, decimals, averages, multiplication, division, area and perimeter.  We completed her homework assignment together, with her initially attempting each problem.  If she made a mistake or needed assistance, we would discuss the problem and relevant concepts.  After completing each problem, we discussed how and why she took the steps that she did.  The student seemed to have a solid understanding of the concepts and her only mistakes were computational."
"We reviewed material for Tuesday's exam, including the entire chapter on the cell cycle and cell division. The student made some progress with the plethora of terms and cell structures that he'll need memorized. We devised a study strategy, including tips for setting up a self-testing procedure and brainstorming questions he can ask his teacher during the review session in class tomorrow."
"I helped the student improve her resume and cover letter for a position she will be applying to. I gave her some ideas to improve the formatting of her resume. We did a rough draft of a cover letter using a couple of versions she wrote for other positions, adding relevant material along the way. I asked her to email me her resume and cover letter once she has inputted the changes on her computer so I can help her with any last minute changes."
"Today we covered the translation of Pliny the Younger's letter to Tacitus in depth, and we worked on the comprehension questions assigned by the student's teacher for the translation. We focused especially on the Roman values exhibited by the account of Pliny the Elder's death during the eruption of Vesuvius, and we linked our discussion of these values to the younger Pliny's style and prose."
"The student and I worked on his study guide for his upcoming test. There was a series of multiple choice questions, which he answered. He was able to get many right away. We then answered reading comprehension questions from his book. He was very efficient at answering these questions."
"The student and I had a good first session. We worked through 6-7 lines of Virgil, reviewing carefully as we went. Today, we focused on nouns/adjectives, and infinitives. We meet again on Friday to go over lines again and review the subjunctive. She did great!"
"The student and I reviewed his current state within the world of Latin, reviewed the current material, and we set a study schedule. For this session we focused on the morphology of the participle and the infinitive, for which there is an exam today. He has the capacity to learn very quickly, and I am very confident in him."
"I got to know what this student has been working on in English and Latin. We then read an essay by Christopher Morley and looked at different ways of analyzing the text. We looked at vocabulary and tone, as well as interpreting the more subtle metaphors of the essay. Next, he sight-read with me a passage from Fabulae Graecae, a well known collection of Latin stories for the beginning to intermediate student. He has good grammar knowledge, but working through these translations in one-on-one sessions will be very helpful, I think, for his comfortability in putting the grammatical pieces of a sentence together in translation. I will have some reading material to go over with the student for the next session, but if he has any suggestions/things from school to work on, he should not hesitate to bring them to the session as well. I didn't give any homework, as I'm unsure of his workload at the moment. We will discuss this possibility next time."
Call us today to connect with a top
Latin tutor in Littleton, CO
(720) 305-6032