Call Now to Set Up Tutoring:
(720) 305-6032
Private In-Home and Online French Tutoring in Littleton, CO
Receive personally tailored French lessons from exceptional tutors in a one-on-one setting. We help you connect with in-home and online tutoring that offers flexible scheduling and your choice of locations.
Recent Tutoring Session Reviews
"The session went well.  We went over some homework which the student understood well. It was mainly formula based problems and pretty straight forward."
"Made a study guide for the student's Chapter 18 Social Studies exam, covering US presidents of that era and the Industrial Revolution at large. Began the rough draft of the student's National Cathedral essay, which we will continue to develop in our next session."
"The student and I started working through math problems to identify areas for improvement. We identified word problems and geometry as needing some work. We also discussed preparation strategies for the verbal component of the PSAT."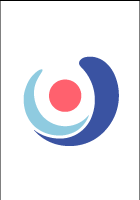 "The student has just learned about solving quadratic functions. There are multiple ways in which we solved these equations including square roots, quadratic formula, and factoring. We also talked about finding the number of solutions of a quadratic by using the discriminant. I showed him how the discriminant relates to the quadratic formula and how we know why there is no one, or two real solutions."
"The student and I worked through his chemistry chapter, specifically acids/bases. He had read the chapter prior to me coming and said he understood most of it, so we focused on in-text math problems associated with buffers, pH, pKa and the Henderson-Hasselbach equation."
"She practiced reading comprehension and I timed her. She increased her raw score in the reading comprehension, which is a good sign. We also went over analogies and vocabulary. She did great and put a lot of effort into her work."
"We worked on conjugating reflexive verbs as commands. Also, reviewed basic nouns so that the student could begin to structure sentences. I left him with the task of noting certain basic things as nouns in English, then translating them so we can continue to structure complete sentences rather than conjugating verbs in isolation."
"Very happy to have had the opportunity to tutor the student. He is genuinely interested in the material and a pleasure to work with. He asks questions frequently to demonstrate that he is processing the lessons. Today he did a number of exercises that I developed for him to translate into Spanish from English using a combination of subjunctive and future tenses. We took most of the time to do this. I gave him 90 seconds to complete each question to simulate the pressure of standardized testing that he has coming up. He finished with another verbal/conversational practice in Spanish to work on, diversifying his vocabulary and improving the fluidity of his speech."
"During my first session with the student, I took a look at the work she has been doing in her Spanish 2 Honors class. Specifically, we covered por/para since she will be having a quiz this week. We looked at the rules for when to use por or para, and we worked through a couple of worksheets. I did not leave her with any extra practice, but I will be emailing her a document containing the rules that we covered."
"The student and I prepared for an upcoming vocabulary test, using flashcards, creating fill in the blank sentences with vocabulary words, and oral descriptions of words. Following this week, we will work on comprehension, and focus on broader vocabulary issues. I let the student know that if he has homework this week, to send them to me via email, so that we can work through them."
"The student was productive today as we went over a previous quiz. We also studied compound constructions like the past perfect and others. We looked for context clues in questions and in sentences. At the end of our session we did a much needed review on vocabulary before his test tomorrow on the chapter about "health and well being.""
"Today we started looking at the student's most recent exam. We looked at a few of the multiple choice problems and plan on looking at the open-ended problems during our next session. We went over balancing redox reactions in acidic and basic solutions for an example problem and spent the rest of our time working through buffer example problems. She has gotten much more comfortable with doing fundamental problems, such as calculating pH and setting up equations. She understands the concepts of buffers but needs to spend more time working through all the different examples problems."
Call us today to connect with a top
French tutor in Littleton, CO
(720) 305-6032