Call Now to Set Up Tutoring:
(720) 305-6032
Private In-Home and Online Finance Tutoring in Littleton, CO
Receive personally tailored Finance lessons from exceptional tutors in a one-on-one setting. We help you connect with in-home and online tutoring that offers flexible scheduling and your choice of locations.
How can Finance tutoring help you?
Finance is a great class for students to learn how to manage a large amount of money, balance budgets, and maintain a ledger. In addition to teaching students about corporate finances, taking a finance class is beneficial to every student as it teaches them about the health of the economy which could greatly impact their personal lives. If you are taking a finance class and are finding yourself a little lost among the key terms and the topics in your class, then consider working with a personal tutor who might help maximize your time and streamline your study sessions. Varsity Tutors' educational directors can help students in Littleton, CO, find independent, experienced finance tutors.
Each of the tutors that Varsity Tutors can find for you in Littleton is experienced in teaching finance. As an expert in their field, they may be able to try to help you understand how financial investing works, as well as how to use credit. In addition to helping you with the content in your class, your tutor will be able to offer you tips and strategies for keeping you organized and on top of your assignments. As sessions will take place in a relaxed environment of your choosing, you will be able to receive immediate feedback on your work and ask as many questions as you need to completely understand the material presented. You can arrange to meet with your tutor at your school, the Littleton Public Library, or in the comfort of your own home. Alternatively, sessions can also take place through our face-to-face online learning platform. The choice is up to you!
Our educational directors will match you with a finance tutor in Littleton who is knowledgeable in a host of alternative teaching methods to best teach to your particular learning style. By planning lessons that take your learning style into consideration, you can be assured that lessons will not only be efficient, but will keep you engaged in your learning.
You can meet with your tutor as often as you need to feel fully prepared and confident in your ability to do well in your class and ace your exams. Perhaps meeting once a week is just what you need to give yourself an edge over the other students in your class. If you need additional sessions to review for exams, then those can easily be scheduled as needed. Let us match you with an expert finance tutor in Littleton, CO, who will put your needs first and help you pursue the success you are looking for in your finance class.
Recent Tutoring Session Reviews
"I helped Student 1 with passage comprehension, making good progress on syntax and word analysis. She said when she reads alone she seldom tries to sound out words she doesn't know, which will hinder comprehension overall.

I then helped Student 2 with a time-line of Russia, and understanding how to calculate sides of similar triangles. Both topics came easy to her."
"We reviewed the math problems that the student struggled with on his last test (he increased his score to a 25!). We also went through the science review. He does really well at science - he just needs to remember to read the passage first instead of jumping to the questions and trying to figure them out."
"- Reviewed and focused on problem areas from previous test errors and mistakes.  - Learned demonstrative pronouns, and their usage.  - Practiced new vocabulary from the new chapter.  - Reviewed and practiced regular preterit tense formation, plus learn"
"Did writing exercises in eye-catching opening sentences, thesis statement, and supporting reasons.  Introduced lesson with writing ice-breakers and conducted exercises in imagery and personification to help flush out the very rigid format. The student explained that she has always been a good writer."
"We reviewed what we'd done earlier in the summer briefly, and then talked about rationalizing denominators with square and cube roots and how to solve equations with rational exponents."
"The student's confidence is gaining as the test is coming closer. He is showing improvement in quantitative reasoning. We discussed the problems he got incorrect. The verbal reasoning score was okay. I graded his essay and corrected it by using a diversity of words. The construction of the essay was also good. His math homework was excellent and he got 100% on this section. I gave him homework to complete by the next scheduled session. Homework assignment is: 2 essays, 2 quantitative reasoning, print transition words to study and complete note cards with root words and unfamiliar vocabulary words.  "
"During this session, we reviewed the homework assignment. It dealt with angular motion and torque. I recommended to him that he memorize the formulas. I said I would draft out a list of formula's to remember."
"We went over some old exam and homework problems on calculating entropy and enthalpy, as well as the Carnot cycle. We spent some time on math that is important for conceptual understanding."
"We reviewed proportions, and solving equations related to proportions. He did very well on these practice problems."
"The student is doing well this year in math with her strong count-by foundation from the summer. Nevertheless, she made several mistakes in the homework. She fixed all her mistakes without much difficulty and maintained a positive attitude throughout."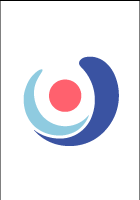 "This one hour session focused on the completion of the student's outline and comparison of the short stories "Harrison Bergeron" and "The Most Dangerous Game." The student and the tutor developed connections between the main characters in each story and the control and conflict produced by external forces."
"The student and I worked on solving multi-function equations and covered ratio and proportions assignments from her class. She had success solving the problems."
Call us today to connect with a top
Finance tutor in Littleton, CO
(720) 305-6032