Call Now to Set Up Tutoring:
(720) 305-6032
Private In-Home and Online Computer Science Tutoring in Littleton, CO
Receive personally tailored Computer Science lessons from exceptional tutors in a one-on-one setting. We help you connect with in-home and online tutoring that offers flexible scheduling and your choice of locations.
Recent Tutoring Session Reviews
"Today the student and I started working on the material from her last physics quiz: vectors, velocity, and movement in one dimension. We first reviewed her notes from the unit, going through each section and working one example from the book for each topic. We then started to work on some of the questions at the end of the chapter to reinforce the material."
"The student and I expanded his creative short story more (the one we began brainstorming about last session). We also discussed the first two chapters of the book that he read. He will read the next two chapters for our next session."
"Spent most of our time of geometry, although we did a lot of work on music theory and planning for how he is going to tackle his homework over the next week until we meet again. Lesson went very well."
"The student and I covered one practice reading test and started a practice essay. We focused on brainstorming complete ideas out before writing. The student developed some very clever ideas for his essay on football. The student is to finish his essay and review it by the beginning of our next session on Wednesday."
"With student we worked on dot products of vectors and projections of vectors on another vector. He had the opportunity to practice through examples and solve exercises. He has gained more understanding on vectors and will just need to keep practicing on vectors. The session went great and we planned to meet as needed."
"She was getting ready for the final exam, so we went over several things that she was confused about. I believe that she is "straightened out" on these problems. She said that she felt good about the final."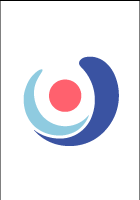 "We continued to discuss Little Women, and Louisa May Alcott's plot and character choices as related to the time period. Since the student is from Australia, I gave her a crash course in the timeline of the Civil War, and the Northern and Southern mentalities. Next, we talked about her current school reading book 'Good Omens.' We moved on to sonnets, specifically Italian sonnets. I gave her a worksheet to write her own Shakespearean sonnet in iambic pentameter. Finally, we started reading 'Twelfth Night' together, and will continue to read it next time."
"Today we continued section 2 and started section 3. We talked a lot about donating and withdrawing groups and how understanding those principles helps to predict mechanisms. We also worked on verbal reasoning and discussed how to read the questions and then rephrase them in our own words."
"We re-capped on the impact of the Civil War for the North and South, discussed Lincoln's Emancipation Proclamation and started going over the major events of Reconstruction. The student also said that she had purchased the books and articles that I suggested for her upcoming foreign policy project on China. Next session we will create her flash cards."
"I gave him some problems practicing Lewis Dot Structures. We then reviewed his chemistry chapter. Next week, we will do more practice problems for chemistry. For Spanish, he completed some online assignments. Next week, we will practice conversation and/or writing in Spanish."
" We went through each and every word, putting them into context and discussing their usage. Then, we continued using the same text to go over root words. The student did the next multiple choice exercise. We proceeded going over the answers to each question while highlighting and discussing every word that she did not recognize."
"Good session. We are starting to get into more conversational skills. We listened to one of the podcast and reviewed different parts of the conversation. I asked the student to repeat parts of the conversation. We also started reviewing the perfect past tense. This exercise was complicated and it took time but he understood fairly well the concepts."
Call us today to connect with a top
Computer Science tutor in Littleton, CO
(720) 305-6032