Call Now to Set Up Tutoring:
(404) 704-6763
Private In-Home and Online Summer Tutoring in Lilburn, GA
Receive personally tailored Summer lessons from exceptional tutors in a one-on-one setting. We help you connect with in-home and online tutoring that offers flexible scheduling and your choice of locations.
Recent Tutoring Session Reviews
"Went over t distributions and t tests, using the t distribution chart, and finding t values and intervals using the calculator.  Worked on her Section 7.1 webassign.  The student's understanding of statistics concepts has improved a lot since we began working together.  She's doing very well."
"1)Analysis of diagnostic test performance: issues to focus on - endurance, test anxiety, time management 2)Vocabulary learning strategies 3)Long Term Planning: SAT/ACT test dates & goal scores, reading plan and reading list"
"I helped the student with fractions, scientific notations and finding variables in first-order equations. She has improved a lot in division with decimal places, but she still has not totally comfortable with it, so we went through more exercises. I gave her some division homework for the week."
"Exponential functions, log functions. Properties of log and exponential functions. Solving equations with log and exponential functions. Graphing log and exponential functions. Word problems. Four sections of the text book were covered."
"The student and I worked through her previous science exams, reviewing all the key concepts, focusing on areas she struggled with in the past.  I recommended making flash cards for key vocabulary.  Next we discussed how to best prepare for her AP world history exam."
"The student has her chemistry final this Thursday. She wanted to go over her past exams to do a comprehensive review for the final.  She wanted to focus on the questions she got wrong.  We covered net ionic equations, percent yield, molarity, dimensional analysis, and electron configuration."
"We worked through the end of chapter prep test in preparation for her chapter test tomorrow.  She continued to struggle somewhat with the algebraic concepts, but I think we made some ground."
"Reviewed Practice Test #5. The student has been consistently scoring on the math section and has improved drastically on the writing section.  He is a conscientious student and is applying all the concepts and strategies I've taught him over the last 2 months.  He still needs to learn some more vocabulary words and practice his essay writing, but he's making great progress."
"We started with Algebra and checked long division problems. The student is confident with the process. Next we checked the Unit 1 test. We finished with French, and discussed why French is a valuable language to study and where French is spoken in the world. We also worked on the numbers 1-10, in French."
"We continued to review for the chapter 4 test, covering irregular -re verbs, forming questions, and the imperative. I left the student with a few topics to review by himself, but he is in good shape for tomorrow."
"The student has her Physics final tomorrow. She came with many well thought out questions, indicating that she has done almost every piece of practice her professor has given her. She is very good at Math and I believe she has really picked up on how Physics works."
"The student has a new study guide. We went over the study guide together, he did okay. Once he has ownership of this vocab, he will be well prepared for his upcoming test."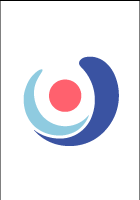 Nearby Cities:
Alpharetta Tutoring
,
Johns Creek Tutoring
,
Duluth Tutoring
,
Marietta Tutoring
,
Dunwoody Tutoring
,
Norcross Tutoring
,
Sandy Springs Tutoring
,
Decatur Tutoring
,
Roswell Tutoring
,
Lawrenceville Tutoring
,
Athens Tutoring
,
Atlanta Tutoring
,
Smyrna Tutoring
,
East Point Tutoring
,
Gainesville Tutoring
Call us today to connect with a top
Summer tutor in Lilburn, GA
(404) 704-6763