Call Now to Set Up Tutoring:
(404) 704-6763
Private In-Home and Online Reading Tutoring in Lilburn, GA
Receive personally tailored Reading lessons from exceptional tutors in a one-on-one setting. We help you connect with in-home and online tutoring that offers flexible scheduling and your choice of locations.
Recent Tutoring Session Reviews
"The student and I discussed in general why the student was requesting a tutor, and what the parent and student specifically felt the areas of weakness were.  We completed her mathematics homework with great success.  The student was very open to hearing "short cuts" are memory tools to help with these concepts.  She was ready and willing to learn, and the effort was much appreciated."
"The students and I reviewed the work they did during my absence. We went through translations of St. Francis de Sales texts, and we reviewed Student 1's English to French translation of a different text."
"The student and I covered Coulomb's Law. We worked through a few problems using the equation to find the force between two charges. I think for the most part he understands how to use the basic equation, plug in values and get an answer. We also walked through how to solve a more complicated problem involving three stationary charges. He seems eager to understand the material. He seems to understand the basics of Coulomb's Law.  We worked together through complicated problems that were challenging. We spent a lot of time going over vector addition."
"We went over the chapter on waves. This included transverse and longitudinal waves, constructive and destructive interference, traveling and standing waves, fundamental wave and its harmonics. We also went over the conceptual problems at the end of the chapter."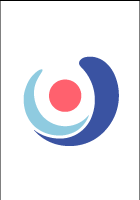 "Today the student and I decided to focus on algebra since her test was coming up. We worked through questions that she had gotten wrong on old quizzes and tests, and generally reviewed the concepts of completing the square, complex numbers, and quadratic formula discriminants."
"The student has been increasing her scores in math; however, there is still room for improvement. We are beginning to work on more Chinese, and she should try to review the materials we've covered the past two lessons."
"The student did excellent on the test. We reviewed the few problems that he missed. The student understood the concepts and just had made simple mistakes. We also reviewed multiplication with double digits, long division with simple numbers, and did some Reading Comprehension as well."
"We went through the quizzes that he had and we covered the exponents and roots with different degrees. I explained how we can simplify, multiply, divide and add them. He knew them and he needed a little bit help with some complicate ones. He is doing well."
"The student worked on his reading homework. He read a story, and created a web for the two main characters. We also reviewed subtraction with borrowing. We also discussed main ideas and supporting details. He also created a web on what he likes to do in his free time, which we will continue to write on."
"We set goals and milestones for the summer, with respect to the student's test prep and vocab as well as previewing chemistry, physics, and calculus before he takes them in the fall. With the remainder of our time, we read through solubility rules for chemistry."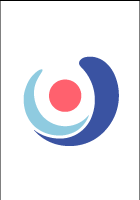 "Today we reviewed how to find the domain and range of a function, how to simplify fractions with radicals or imaginary numbers, the properties of imaginary numbers, the properties of logarithms, converting between logarithmic and exponential forms, matrices, and conic functions. I left him with the remainder of his worksheets, with answers, to review before taking his test tomorrow."
"I am going to e-mail the student's French teacher to find out more about what help I should be giving her to support her studies in French at school. She has been learning a lot of French vocabulary words in school, and she made vocabulary flashcards. I corrected the spelling on the flashcards and reviewed the vocabulary with her in French and English. I made up two different dialogs in French containing the difficult vocabulary words for her. I am looking forward to the new analog clock that I can use to teach her analog time in French and English. The homework is to review the vocabulary cards and practice the two new dialogs this week."
Nearby Cities:
Alpharetta Reading Tutoring
,
Johns Creek Reading Tutoring
,
Duluth Reading Tutoring
,
Marietta Reading Tutoring
,
Dunwoody Reading Tutoring
,
Norcross Reading Tutoring
,
Sandy Springs Reading Tutoring
,
Decatur Reading Tutoring
,
Roswell Reading Tutoring
,
Lawrenceville Reading Tutoring
,
Athens Reading Tutoring
,
Atlanta Reading Tutoring
,
Smyrna Reading Tutoring
,
East Point Reading Tutoring
,
Gainesville Reading Tutoring
Nearby Tutors:
Alpharetta Reading Tutors
,
Johns Creek Reading Tutors
,
Duluth Reading Tutors
,
Marietta Reading Tutors
,
Dunwoody Reading Tutors
,
Norcross Reading Tutors
,
Sandy Springs Reading Tutors
,
Decatur Reading Tutors
,
Roswell Reading Tutors
,
Lawrenceville Reading Tutors
,
Athens Reading Tutors
,
Atlanta Reading Tutors
,
Smyrna Reading Tutors
,
East Point Reading Tutors
,
Gainesville Reading Tutors
Call us today to connect with a top
Reading tutor in Lilburn, GA
(404) 704-6763