Call Now to Set Up Tutoring:
(404) 704-6763
Private In-Home and Online LSAT Tutoring in Lilburn, GA
Receive personally tailored LSAT lessons from exceptional tutors in a one-on-one setting. We help you connect with in-home and online tutoring that offers flexible scheduling and your choice of locations.
Recent Tutoring Session Reviews
"During the last session before the exam, we completed the last two practice problems from the chapter on investment securities and then re-visited all and re-worked most of the practice problems from the chapters covered on the final exam: (1) operational assets: acquisition and disposition, (2) operational assets: utilization and impairment, (3) intangible assets, (4) investment securities, and (5) the Ajax Dollar Value LIFO problem provided by the instructor."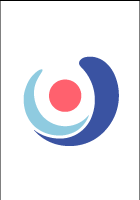 "We continued working through the Pre-Calculus material. Today we finished off unit 1, covering solving rational and radical equations, and partial fractions. We started unit 2, covering the basics of trigonometry. We discussed the trigonometric functions, the unit circle, solving triangles, and began discussing the law of Sines."
"Today we did a review for the student's final exam. Today was also our last session. We went over Evolutionary concepts, Bacteria, Fungus, and Respiration. He read briefly over these past subjects. While he read over these concepts, I asked him big picture questions and also detailed questions about what he was reading including simple definitions (i.e. what is anaerobic respiration) and tying small concepts to larger ideas (i.e. the differences in how energy is created in certain organisms). He also asked for some information about careers in Biology as his current success in Biology has sparked an interest in Biology instead of Law. Tonight's session ended with a reminder to the student of his potential and what he has to do to keep his grades up for the following semesters. The student's mom, has told me that when school starts back up, she would like me to tutor the student again."
"The student finished the final draft of the first writing assignment we worked on. We discussed the difference between expository and argumentative writing. We started working on a new expository assignment. She is showing a lot of progress very quickly."
"During today's session  we covered cellular division, the different types of transport in cells, and what constitutes a organic substance. All of these topics were covered due to the fact that  the student  has a test over this material on Tuesday.  He and I also worked on his lab write up for osmosis in apple cells."
"During this tutoring session we focused on basic algebra concepts that the student needed to review. We covered the associative, commutative and distributive properties, simplifying radicals, and rationalizing radicals."
"We went over some ideas in conditional and independent probability. Then talked about expected values, variance and probability distributions. Took some time and she's still moving a little slow on the calculation but getting it right. The material should make a lot more sense now."
"We continue the review of imperfect and preterite. We also talked and discussed direct and indirect pronoun objects, and he is doing very good with the pronouns and is feeling very confident with the preterite and the imperfect. We always practice and go over his class material. He always has his latest classwork and he is aware of what is going on in his Spanish class and I appreciate it."
"Today we worked on fractions and decimals. We worked on converting fractions, determining which fractions were greater than the other and finding decimal points on a number line. We also worked on reducing fractions.
We also studied science, specifically weight and gravity."
"Topics Covered: -Graphs of Polynomials (zeros, turning points, slope at a point) -Finding and interpreting dimensions using polynomials
Progress Achieved: - We finished all but 2 problems for Chapter 5 section 8 - the student told me about the 96% he made on his last quiz"
"We went over the student's homework on graphing quadratics, identifying the vertex, line of symmetry, domain, and range with functions in standard form, vertex form, and factored form. I showed her certain tricks on how to get the vertex and line of symmetry for each form. She did really well with this, and she was able to get a head start on some of her homework for that section."
"We focused on how to solve multi-part math word problems, focusing on how to derive an equation for the first part of the problem, then how to derive an equation for the second part of the problem, solve for the variable in the second equation and plug it into the first. This was our last session, so we also reviewed the general strategies the student had learned throughout our sessions for taking the test, including how to make an educated guess on the verbal reasoning questions, even if she only knows a portion of the words listed."
Nearby Cities:
Alpharetta LSAT Tutoring
,
Johns Creek LSAT Tutoring
,
Duluth LSAT Tutoring
,
Marietta LSAT Tutoring
,
Dunwoody LSAT Tutoring
,
Norcross LSAT Tutoring
,
Sandy Springs LSAT Tutoring
,
Decatur LSAT Tutoring
,
Roswell LSAT Tutoring
,
Lawrenceville LSAT Tutoring
,
Athens LSAT Tutoring
,
Atlanta LSAT Tutoring
,
Smyrna LSAT Tutoring
,
East Point LSAT Tutoring
,
Gainesville LSAT Tutoring
Nearby Tutors:
Alpharetta LSAT Tutors
,
Johns Creek LSAT Tutors
,
Duluth LSAT Tutors
,
Marietta LSAT Tutors
,
Dunwoody LSAT Tutors
,
Norcross LSAT Tutors
,
Sandy Springs LSAT Tutors
,
Decatur LSAT Tutors
,
Roswell LSAT Tutors
,
Lawrenceville LSAT Tutors
,
Athens LSAT Tutors
,
Atlanta LSAT Tutors
,
Smyrna LSAT Tutors
,
East Point LSAT Tutors
,
Gainesville LSAT Tutors
Call us today to connect with a top
LSAT tutor in Lilburn, GA
(404) 704-6763