Call Now to Set Up Tutoring:
(404) 704-6763
Private In-Home and Online German Tutoring in Lilburn, GA
Receive personally tailored German lessons from exceptional tutors in a one-on-one setting. We help you connect with in-home and online tutoring that offers flexible scheduling and your choice of locations.
Recent Tutoring Session Reviews
"Discussed how much and what kinds of work the student is assigned from school and how to go about completing it each night after a little post-school play/relaxation; completed his math and grammar homework, both of which he excelled at and easily caught on to the subtleties of more difficult questions; laid out a plan for completing the rest of his Monday night homework. The student is bright, funny, and attentive. Truly a joy to work with!"
"The student and I worked on poetry today. We talked about what makes poems unique and different from fictional passages. We also looked at different kinds of poems, and the characteristics of poems (stanza, form, tone, rhyme, rhythm). We then looked at strategies for passages with poems. We talked about the importance of reading the title. The student also learned that she should read each poem twice (at least): first for the message and theme, second for the literary devices.

We then did several practices passages, including one Shakespearian sonnet, which the student had the most trouble with. We talked about how in passages with complex language like Shakespeare, the student should spend more of her energy focusing on the meaning.

Overall, the student seems to do well on poetry passages. I suggested that on the exam she do the poetry passages first."
"The student was super hyper today, so it was tough to get him focused.  We worked on getting caught up on his reading log, character cards, and vocabulary notes in English because the teacher alerted the class that he would be checking all of the above the next day.  We also completed his math assignment that would be due on Thursday.  All in all, a good session.  It was good to be back working with him."
"Worked on Spanish writing; had her write a paragraph using her new chapter vocab words to practice agreement (verbs, adjectives); reviewed concepts she will be studying in the next few weeks; reviewed last chapter test and discussed the questions she got wrong; reviewed in-class paragraph she wrote about spring break and the corrections her teacher made, and why these corrections were made."
"Today the student and I did a final review before her test tomorrow. We reviewed everything on her semester study guide, including periodic table trends, radiation, mass and atomic numbers, density, and problems on previous exams."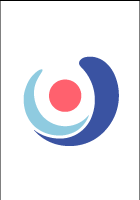 "We started the session by covering an approach to the Reading section by underlining key terms in questions and then finding the answers within the passage without reading the entire passage first.  Then, I had student 1 work on Reading practice passages and timed her while I started covering math review with student 2, who needs much more practice on math than her sister.  Student 1 did three Reading passages and her third one took a little longer but she answered all the questions correctly.  I wrote down some notes of things student 2 could use some review on - geometry, systems of equations, factoring.  We ended the session by talking a little bit about punctuation for English.  Student 2 should work some more on Reading and do some English passages, whereas student 1 should work on math and also do English passages.  Next time we will cover areas in grammar and punctuation that they need help with and talk about the essay section of the test."
"The student and I covered her new information and reviewed multiplication. We are working on taking our time and walking through steps on problems. We go through with a check list:  
1. Check your signs
2. Solve the number problem
3. Place your decimal
4. Double check your sign  "
"I met with the student on 12/15 to work on her LSAT preparation. She had taken a complete test of 4 sections (not timed), and gave me her feedback. I explained that few ace the test the first time and that her scores would improve as she becomes more familiar with the test questions and we work on her approach to each of the sections. The section she needed assistance with was the games section so we went through half a games section together. After doing it together and seeing explanations for the answers she is becoming a little more confident in that section. Her assignment is to finish the game section we started and try to read the explanations for the logical reasoning questions that still posed a challenge to her. We will meet again on Tuesday at lunch."
"The student and I finished going over the few math problems left from the test he took. We discussed percents and proportions. Then we took a verbal section. I had him write down definitions of vocabulary words he didn't know. For homework I asked him to use all those words in sentences, and I also gave him a worksheet on order of operations."
"Today I worked with the students on algebra 2 series and sequences. They both had trouble applying the equations but by the end of the session they were able to use the arithmetic and geometric series equations correctly."
"Student wanted to review for algebra final again. We went through a list of topics that the teachers said were going to be on the test. They were: matrices, domain and range, vertex, parabolas, absolute value equations, inequalities, factoring, velocity equation and others. We practiced a little of each."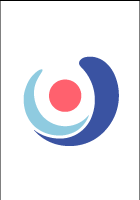 "We took some time to introduce ourselves, talked briefly about shared interests. We then read two children's books. I was very pleased with the student's willingness to read and was excited to see that he seemed to enjoy reading."
Nearby Cities:
Alpharetta German Tutoring
,
Johns Creek German Tutoring
,
Duluth German Tutoring
,
Marietta German Tutoring
,
Dunwoody German Tutoring
,
Norcross German Tutoring
,
Sandy Springs German Tutoring
,
Decatur German Tutoring
,
Roswell German Tutoring
,
Lawrenceville German Tutoring
,
Athens German Tutoring
,
Atlanta German Tutoring
,
Smyrna German Tutoring
,
East Point German Tutoring
,
Gainesville German Tutoring
Nearby Tutors:
Alpharetta German Tutors
,
Johns Creek German Tutors
,
Duluth German Tutors
,
Marietta German Tutors
,
Dunwoody German Tutors
,
Norcross German Tutors
,
Sandy Springs German Tutors
,
Decatur German Tutors
,
Roswell German Tutors
,
Lawrenceville German Tutors
,
Athens German Tutors
,
Atlanta German Tutors
,
Smyrna German Tutors
,
East Point German Tutors
,
Gainesville German Tutors
Call us today to connect with a top
German tutor in Lilburn, GA
(404) 704-6763