We are open Saturday and Sunday!
Call Now to Set Up Tutoring:
(404) 704-6763
Private In-Home and Online Anatomy Tutoring in Lilburn, GA
Receive personally tailored Anatomy lessons from exceptional tutors in a one-on-one setting. We help you connect with in-home and online tutoring that offers flexible scheduling and your choice of locations.
Recent Tutoring Session Reviews
"I went through the student's work and assessed her weaknesses in her mathematics.  She needs work on subtraction and working with money.  She also needs help with understanding number sequences.  She should work with a math training program to improve her subtraction skills.  I recommended 15 minutes a day to work on those skills and I will reassess her at our next session.  Another skill to work on is money counting.  She needs to work on how dimes, and nickels add together to get a total.  We will go over that skill also when I return."
"Today the student and I started tutoring for her Algebra II class she is taking next year. I reviewed some of the major concepts about Algebra with her. For example: we talked about exponents and the rules for adding, subtracting, multiplying and dividing them. We reviewed some simple algebraic expressions and we did quite a few practice problems. I gave the student a pretest to take before our next lesson, to help let us know where she is and what we should focus on in tutoring."
"We covered a number of topics in Organic Chemistry: Acid/Base Reactions Alkene Reactions - including Simmons-Smith reactions and Markovnikov vs. Anti-Markovnikov reactions. Our goals for next time are to review all of the above and work through a more concentrated list of sample problems."
"Today the student and I read another chapter of The Hobbit, practiced analogies and vocabulary for the SSAT, did some creative writing about Gandalf, and talked about a news topic.  "
"Since our last meeting, I emailed the student's biology teacher to see if there were problems in class that his parents were unaware of that may have something to do with his performance. The teacher said he performed poorly on most of his quizzes throughout the semester and that he rarely asked questions. I had a pep talk with him to encourage him and layout a plan for change this semester. After talking to him and his mother, we reviewed the genetics material from the week before. I also assigned outline work for chapters 11.1-11.4. He'd completed his homework I had assigned the week before as well."
"Today with the student we read through his short essay that was a How To on making origami. It had only 2 minor grammar errors, varied complex sentences, each sentence started with a different word, and there was strong word choice. It was his first assignment that didn't need a second draft! Then we went on to outline a persuasive paper on why people should carpool more, and I helped him review a narrative project he had for school."
"We worked on reading and writing comprehension techniques. My student discovered if he makes a plan before he writes about a writing prompt or reading prompt, he understands that he must make a plan. We worked on going over and completing his homework using the writing plan technique, which helped him out a lot and he was happy."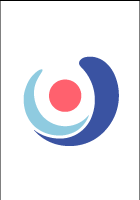 "The student and I reviewed more algebraic equations and also reviewed proportions, ratios and factors. Her tests scores in both math and biology have increased, and she seems to grasp the information a lot better than when we first started."
"We worked on Chinese school math. The student is doing her long division problems more quickly, but still relies heavily on the multiplication chart for basic facts. We are starting a new technique that should help with memorization. We did not finish all the homework, but at least did some of each learning section."
"Finished up chapter on conservation of energy and conservation of momentum. Moved onto and solved problems for when there is a change in the total energy of a system (work) and how we know what type of energy is changing (kinetic, potential, mechanical, or thermal). Worked on energy diagrams and how to derive information from them."
"Today the student and I worked overtime and finished up the assignment that we did not finish yesterday and continued to work on the next 2 assignments. We were able to finish one and had 2 more problems left on the last assignment.
She is doing extremely well and is understanding the concept of factoring and simplification. We struggled a little bit with common denominators but once she got the idea, she was able to use the method to solve and did excellent.
We agreed to meet tomorrow to finish up the last section of the assignment we were not able to finish today."
"The student is still doing well with taking derivatives and using them to optimize functions. This new material comes easily to him and doesn't rely on background knowledge as much as the year's earlier material did. I expect he'll do well on his next test."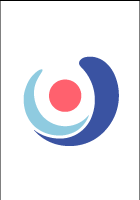 Nearby Cities:
Alpharetta Anatomy Tutoring
,
Johns Creek Anatomy Tutoring
,
Duluth Anatomy Tutoring
,
Marietta Anatomy Tutoring
,
Dunwoody Anatomy Tutoring
,
Norcross Anatomy Tutoring
,
Sandy Springs Anatomy Tutoring
,
Decatur Anatomy Tutoring
,
Roswell Anatomy Tutoring
,
Lawrenceville Anatomy Tutoring
,
Athens Anatomy Tutoring
,
Atlanta Anatomy Tutoring
,
Smyrna Anatomy Tutoring
,
East Point Anatomy Tutoring
,
Gainesville Anatomy Tutoring
Nearby Tutors:
Alpharetta Anatomy Tutors
,
Johns Creek Anatomy Tutors
,
Duluth Anatomy Tutors
,
Marietta Anatomy Tutors
,
Dunwoody Anatomy Tutors
,
Norcross Anatomy Tutors
,
Sandy Springs Anatomy Tutors
,
Decatur Anatomy Tutors
,
Roswell Anatomy Tutors
,
Lawrenceville Anatomy Tutors
,
Athens Anatomy Tutors
,
Atlanta Anatomy Tutors
,
Smyrna Anatomy Tutors
,
East Point Anatomy Tutors
,
Gainesville Anatomy Tutors
Call us today to connect with a top
Anatomy tutor in Lilburn, GA
(404) 704-6763