We are open Saturday and Sunday!
Call Now to Set Up Tutoring:
(404) 704-6763
Private In-Home and Online Accounting Tutoring in Lilburn, GA
Receive personally tailored Accounting lessons from exceptional tutors in a one-on-one setting. We help you connect with in-home and online tutoring that offers flexible scheduling and your choice of locations.
Recent Tutoring Session Reviews
"Today I met the student and we went through his final paper. I did a line edit, and came up with some content areas he could expand upon. His new class starts in two weeks, so I look forward to covering some new material with him!"
"Answered all 50 questions in an extra credit packet, covered chapter 8 (the first of three for a test on Wednesday) and asked the student to write concept index cards, print and skim the practice test for that chapter, and read the next chapter for tomorrow."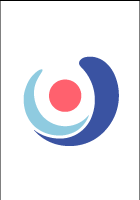 "The student and I finished our first ACT practice exam with the remainder of our Math test and the entire Science test. On both sections, the student scored above 30 without help; A drastic improvement over his past scores. Next time we will look at the ACT Writing test."
"We covered Organic Chemistry nomenclature  as well as Half Life and finding the percent left over after a duration of time.  We also used the same problem to find the Half Life of an element given the amount of time and amount left of a given element.  We reviewed for her final and she brought her final grade up!  "
"We reviewed La Famille (the family) and also did an activity regarding the seasons and weather descriptions.  I read the student a poem in French about the seasons and the weather, and every time he heard a French term that he was familiar with, I asked him to write down a point on the white wipe off board. The goal is to expose him to hearing French vocabulary and expressions within the context of other words and parts of the language. We also read Little Red Riding Hood and worked on recognizing the words he is familiar with in that story: petit, fille, rouge, maison."
"The student and I did fairly well this session. I explained to him the different perspectives in writing (i.e. first person versus third person objective). He seemed excited to finally understand what that meant. We also discussed strategies to keep his writing more developed and more likely to succeed. I want him to learn how to have fun and get creative with his writing. He did very well handling this task, and I look forward to reading some of his pieces next time so we can compare essays he did well on with essays he did poorly on."
"The student and I went over multiplying improper, proper, and mixed fractions today.  She is doing a great job with the material.  She has mastered the method of multiplying fractions, and the only mistakes she is making are minor, correctable errors."
"The student and I reviewed vocabulary sets 13-16, 5-8, and 17-20. We also went over some prefixes (a-d). She is having some trouble with the prefixes so I think we need to make them a priority in the coming weeks. We also reviewed her homework - she had trouble with adding/subtracting word problems and multiplication/division word problems. We reworked these problems, but I think we still need to go over a few more."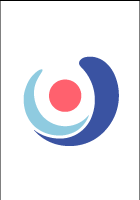 "This was the initial session where I got to meet the student and get an idea of his goals for tutoring.  We spent this time reviewing some homework problems that he was given to re-do.  They were mostly on the concepts of momentum and inelastic collisions.  I helped the student on applying the correct equations to the right situations and remembering to write out knowns/ unknowns for any given problem."
"Before this session, the student took one of the two standardized tests he faced.  During this session, we reviewed areas that gave him problems during the test.  He wanted to work on the verbal logic problems, so we ended up working through several practice verbal sections before finishing with some of the harder math problems he will see.  Overall, a very good session with a high degree of accuracy for him."
"We began by discussing her goals and past experience with the class. First session we covered cardiovascular function in general: the system, how it functions and especially aspects concerning blood pressure. Also covered some of the pathologies of the cardiovascular system which were discussed in the class. We highlighted general vocabulary as an important study area for time between sessions. She displayed understanding of the topics discussed especially when framed within the context of her own nursing practice."
"During our time together, we worked on his homework. We reviewed the concepts of statistical meanings of 'response', 'factor,' and 'treatments'; we also discussed the meaning of a balanced design; and walked through the test protocol. We discussed how to calculate the pooled estimate of the standard deviation, and discussed various statistical tests. I left him with videos to watch, that would assist in his understanding of these concepts."
Nearby Cities:
Alpharetta Accounting Tutoring
,
Johns Creek Accounting Tutoring
,
Duluth Accounting Tutoring
,
Marietta Accounting Tutoring
,
Dunwoody Accounting Tutoring
,
Norcross Accounting Tutoring
,
Sandy Springs Accounting Tutoring
,
Decatur Accounting Tutoring
,
Roswell Accounting Tutoring
,
Lawrenceville Accounting Tutoring
,
Athens Accounting Tutoring
,
Atlanta Accounting Tutoring
,
Smyrna Accounting Tutoring
,
East Point Accounting Tutoring
,
Gainesville Accounting Tutoring
Nearby Tutors:
Alpharetta Accounting Tutors
,
Johns Creek Accounting Tutors
,
Duluth Accounting Tutors
,
Marietta Accounting Tutors
,
Dunwoody Accounting Tutors
,
Norcross Accounting Tutors
,
Sandy Springs Accounting Tutors
,
Decatur Accounting Tutors
,
Roswell Accounting Tutors
,
Lawrenceville Accounting Tutors
,
Athens Accounting Tutors
,
Atlanta Accounting Tutors
,
Smyrna Accounting Tutors
,
East Point Accounting Tutors
,
Gainesville Accounting Tutors
Call us today to connect with a top
Accounting tutor in Lilburn, GA
(404) 704-6763