We are open Saturday and Sunday!
Call Now to Set Up Tutoring:
(816) 336-1167
Private In-Home and Online Summer Tutoring in Liberty, MO
Receive personally tailored Summer lessons from exceptional tutors in a one-on-one setting. We help you connect with in-home and online tutoring that offers flexible scheduling and your choice of locations.
Recent Tutoring Session Reviews
"During this session we covered an over-view of metabolism including glycolysis, citric acid cycle, and chemo-osmosis.  We discussed the types of energy within the cell, i.e. chemical and potential.  We discussed how creating a potential gradient using the electron transport chain helps to drive ATP synthase to make more than 30 ATP per molecule of glucose.  We also discussed how to calculate half-life and did a few problems related to this.  Finally we had a brief discussion of first and second order reactions.  He is an excellent student.  Because he is short on time in his schedule, he will need to focus carefully during his individual study time.  He has all the ability to do very well."
"We worked through one critical reading section of a practice PSAT. We also worked on brainstorming and drafting an SAT-style essay. The student does well at idea generation and structure for these essays."
"The student and I went over the review questions for her test. She had selected the ones that she needed further clarification on, and we worked through these questions together. She's doing really well with these challenging anatomy course, and I hope she does great on her test!"
"The student and I finished Unit 6 on coordinate geometry. We discussed angles of rotation and different types of transformations. We also finished the Unit 6 exam and the Semester 2 exam. We finished up by discussing the web quests, which we will finish on Friday."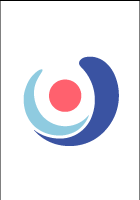 "Covered fractions and percentages again, but this lesson was supplemental to the textbook; We covered Amount, Base and Rate in the equation A=B(R) and variations of this, along with a brief overview of Finance equations dealing with (I) Interest, (T) Time, (P) Principle, and (R) Rate in relation to equations dealing with loans, etc. Covered sample problems that were taken as notes in class, and ensured that the student understood the process for solving these problems and how to solve for an unknown variable, no matter what variable was unknown, be it A, B, or R, specifically."
"The one student continued to work on understanding the process of photosynthesis. She had a test on this subject the following day, so we focused on truly understanding the intricacies of this biological process. The second student also had a test. We worked on reviewing the take home essay portion which made up 50% of the grade."
"The student had just started a chapter on the second derivative and how to use it to find concavity and points of inflexion of a line. We went through the section and worked on several of her homework problems."
"The session with the student was centered around the chemistry of Benzene and the reactions that the organic molecule can undergo. After reviewing concepts regarding determining aromaticity and chemical reactions that Benzene can undergo, we proceeded to work through some sections of her practice test. At the end of the session she was quite confident in her abilities to work through the problems and will be reinforcing her knowledge by practicing all the questions in her books and past exams."
"We went over the student's history reading assignment. We read the passages together then summarized and discussed it to make sure that he understood the topic well. We then went over his math assignment on how to divide decimals. He obtained a better understanding on the topics assigned for both subjects."
"Worked on personal statement for application to school sponsored summer trip.
Brainstormed main ideas with several bullet points for each main idea.
Grouped similar bullet points and then arranged groups into a logic order to form an outline.
Wrote a thesis/opening sentence that summarized and answered the application prompt.
Wrote several paragraphs based on each group of bullet points. Left room in intro paragraph after thesis to summarize each paragraph.
Assigned student to finish writing paragraphs from outline and write summarizing sentences in intro.
Will work on phrasing, grammar, word choice, and other elements of style in next session."
"We went through his homework on graphing quadratics Then we looked ahead at the next few sections in his book on finding the vertex of quadratics in standard form and graphing quadratics in intercept form."
"Today, the student and I will work through some more practice questions, focusing only upon those that he can correctly answer and deciding which questions to skip during the day of the test. I'll also review some stress-reduction strategies for the test."
Nearby Cities:
Shawnee Mission Tutoring
,
Olathe Tutoring
,
Prairie Village Tutoring
,
Lenexa Tutoring
,
Lawrence Tutoring
,
Shawnee Tutoring
,
Leavenworth Tutoring
,
Gardner Tutoring
,
Maryville Tutoring
,
Lansing Tutoring
,
Bonner Springs Tutoring
,
Eudora Tutoring
,
De Soto Tutoring
,
Edwardsville Tutoring
,
Tonganoxie Tutoring
Call us today to connect with a top
Summer tutor in Liberty, MO
(816) 336-1167