Call Now to Set Up Tutoring:
(816) 336-1167
Private In-Home and Online GRE Tutoring in Liberty, MO
Receive personally tailored GRE lessons from exceptional tutors in a one-on-one setting. We help you connect with in-home and online tutoring that offers flexible scheduling and your choice of locations.
Recent Tutoring Session Reviews
"Went over review for the test tomorrow.

The material is very time-intensive for this section. We've worked through just about every variation that could come up, but I think we ran out of time to really build familiarity.

Other than just the overwhelming amount of material for this section, he is doing very well overall. He is attentive throughout the hour-long sessions, and shows improvement not just from session to session, but from the beginning to the end of each session."
"The student brought homework questions today and we studied series and probability. The student seemed to understand how to solve them after discussing with me, and we will work on the final review soon."
"I helped the student with two lab reports (calorimetry and Hess' law).  He understood both concepts well, in addition to the calculations involved with each.  Also, I helped give him pointers on accounting for experimental error."
"The student wanted to review for a quiz. We worked on simplifying rational expressions. She was confident with multiplying and dividing rational expressions and then simplifying. We spent more time practicing adding and subtracting by finding common denominators. We talked about the importance of checking your work and showing all of your steps."
"I helped the student with some homework questions for history on Ronald Reagan. Then we started working on her Geology final exam study guide. She had already begun making note cards. We continued with the note cards and she also started typing some of the definitions directly into the study guide on her computer."
"Today we finished up with calculation problems; molarity, gas/mole conversions, limiting reactant problems, redox reactions, and electron (arrow) configurations. We also went over various conceptual questions that she was struggling with."
"While biology seems to be going well, the main problem area has become algebra.  The focus of this session therefore was the math, with emphasis on solving systems by using graded addition property and eliminating a single variable before solving for the other.  Biology was also quickly introduced in preparation for tomorrow's lecture on evolution.  "
"The student and I reviewed the sections on ratios of areas and Hero's formula. She had been making a small math mistake and distributing rather than straight multiplying. We finished her formula sheet and she stated she feels very confident about her test next week."
"Reviewed Biology: Chapter 5 on Genetics, reading chapter and answering online quiz questions on topics from incomplete dominance, recessive disorders, and polygenic inheritance to sex-inherited traits."
"The student and I finished his prep for the standardized test! We focused on word problems from the Mathematics section, which he needed help with. I didn't leave him with any homework, but we did discuss how he should spend the night before the test -- relaxing! He has worked extremely hard on preparing for the exam, and I feel confident that he will excel on this test."
"Great session. We did about a 20 minute review of topics we had already covered and then did a brief review lesson on Roman Numerals. Next time, we're going to work on place value as well as continuing to work on focusing and getting through a problem end to end."
"We have just one section and writing strategies to cover in our last session before the SAT. "Old English" is not something he's comfortable with, so we talked about finding context clues and working the answers rather than the questions. I tried to impress upon him the mentality of taking the test as it's given to him, because there's no way to control what material will be on it."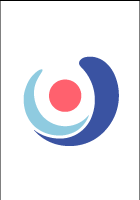 Nearby Cities:
Shawnee Mission GRE Tutoring
,
Olathe GRE Tutoring
,
Prairie Village GRE Tutoring
,
Lenexa GRE Tutoring
,
Lawrence GRE Tutoring
,
Shawnee GRE Tutoring
,
Leavenworth GRE Tutoring
,
Gardner GRE Tutoring
,
Maryville GRE Tutoring
,
Lansing GRE Tutoring
,
Bonner Springs GRE Tutoring
,
Eudora GRE Tutoring
,
De Soto GRE Tutoring
,
Edwardsville GRE Tutoring
,
Tonganoxie GRE Tutoring
Nearby Tutors:
Shawnee Mission GRE Tutors
,
Olathe GRE Tutors
,
Prairie Village GRE Tutors
,
Lenexa GRE Tutors
,
Lawrence GRE Tutors
,
Shawnee GRE Tutors
,
Leavenworth GRE Tutors
,
Gardner GRE Tutors
,
Maryville GRE Tutors
,
Lansing GRE Tutors
,
Bonner Springs GRE Tutors
,
Eudora GRE Tutors
,
De Soto GRE Tutors
,
Edwardsville GRE Tutors
,
Tonganoxie GRE Tutors
Call us today to connect with a top
GRE tutor in Liberty, MO
(816) 336-1167