Call Now to Set Up Tutoring:
(816) 336-1167
Private In-Home and Online Computer Science Tutoring in Liberty, MO
Receive personally tailored Computer Science lessons from exceptional tutors in a one-on-one setting. We help you connect with in-home and online tutoring that offers flexible scheduling and your choice of locations.
Recent Tutoring Session Reviews
"I worked with the student on vocabulary definitions and spelling. She knew how to spell all of the words and knew all of the definitions except 3. We spent more time on those words and she mastered them. Then I worked with her on her vocabulary words and she knew all of the definitions and spelling of them except 3. She worked hard and we practiced them and she was able to spell them!"
"Today the student finished the rest of his science project.  I advised as he polished the background and hypothesis, and also finished the experiment, procedure, and materials.  The student was going to assemble the table of contents and put on some graphics to make his project more presentable."
"The student has a test tomorrow on mass, mole, and Avogadro number conversions, as well as empirical formulas and hydrates. We went through the chapter review problems and worked through some of the problems he was concerned about, but he felt confident with the material once we were done. We even threw in a bit of geometry at the end! See you next week."
"* completed Question of the Day * completed sentence improvement practice section * completed multiple choice practice section * reviewed and discussed second diagnostic test results * discussed plans for rest of week"
"Today I began tutoring the student in Language Arts. I believe I will be able to help her improve her grades over time and get her back on track. I look forward to further sessions with her."
"Touched on verbal briefly, decided to focus on math because that's where student was much less comfortable.  Covered general/basic mathematical concepts (worked through roughly first chapter pertaining to math in book). Student said she felt more confident even after just working through those basic concepts (review and explanation).  Homework given: work through one complete practice test to get acquainted with full-length test and find strengths and weaknesses so that we can focus more effectively in future sessions.  "
"Instructed on study skills, test taking techniques and, long range planning for final exams.  Handouts given and gone over with him.  The student responded very well and had materials as requested from first session.  Successful session."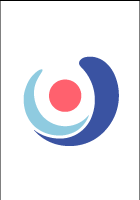 "The student retook her exam from last week and got a 93% this time.  We then went over the next quiz, located the particular mistakes and focused on the difference between multiplying and dividing polynomials, and subtracting or adding them.  We got through the week's homework as well as a lot of extra credit assignments and I think she has an excellent understanding of the material."
"Another awesome session. We breezed through the remaining content in math, reading, and science.  I assigned the student homework for this week to go through each of the sections and to time the reading passages individually (9 min, 9 min, 9 min, 9 min).  We will do much more work with science once we have a "hands-on" section to work on after this review.  We got a chance to do a very basic review of the essay, which I gave as an optional assignment for next time- we are more focused on the 4 sections now, but will address that soon.  The student was even more engaged than the last session, and I'm extremely confident in her success!  "
"Worked with the students on reading comprehension and vocabulary. We talked through using context clues when reading and some strategies to employ. We then did some root word practice- both the students did a fairly good job figuring out the roots and knowing words that come from them."
"Our focus today was on Chapter 9 and the lab work on ANOVA (one-way analysis of variance) tests. This included explaining z,t, and f statistics, working through standard deviation, standard error, variance and other statistics, and covering practical applications through problem-solving. We were able to complete all of the necessary work in the allotted time, which is good. The students both made excellent progress and showed a grasp of the tools and concepts necessary for further progress to be made. I anticipate continued excellence from these students in the weeks to come."
"The student has a unit test in science on Friday and a math quiz. He turned in his story ending for today and submitted it electronically when I arrived. He completed the science unit 2 review problems. We reviewed the unit 2 review sheet that he got today. He has a good understanding of this unit on linear motion. I think he will do well on the test. We reviewed all of his math. He has completed all homework and is ready for the test."
Nearby Cities:
Shawnee Mission Computer Science Tutoring
,
Olathe Computer Science Tutoring
,
Prairie Village Computer Science Tutoring
,
Lenexa Computer Science Tutoring
,
Lawrence Computer Science Tutoring
,
Shawnee Computer Science Tutoring
,
Leavenworth Computer Science Tutoring
,
Gardner Computer Science Tutoring
,
Maryville Computer Science Tutoring
,
Lansing Computer Science Tutoring
,
Bonner Springs Computer Science Tutoring
,
Eudora Computer Science Tutoring
,
De Soto Computer Science Tutoring
,
Edwardsville Computer Science Tutoring
,
Tonganoxie Computer Science Tutoring
Nearby Tutors:
Shawnee Mission Computer Science Tutors
,
Olathe Computer Science Tutors
,
Prairie Village Computer Science Tutors
,
Lenexa Computer Science Tutors
,
Lawrence Computer Science Tutors
,
Shawnee Computer Science Tutors
,
Leavenworth Computer Science Tutors
,
Gardner Computer Science Tutors
,
Maryville Computer Science Tutors
,
Lansing Computer Science Tutors
,
Bonner Springs Computer Science Tutors
,
Eudora Computer Science Tutors
,
De Soto Computer Science Tutors
,
Edwardsville Computer Science Tutors
,
Tonganoxie Computer Science Tutors
Call us today to connect with a top
Computer Science tutor in Liberty, MO
(816) 336-1167