We are open Saturday and Sunday!
Call Now to Set Up Tutoring:
(214) 206-7940
Private In-Home and Online LSAT Tutoring in Lewisville, TX
Receive personally tailored LSAT lessons from exceptional tutors in a one-on-one setting. We help you connect with in-home and online tutoring that offers flexible scheduling and your choice of locations.
Recent Tutoring Session Reviews
"The student first showed me her recent grades: 100 in spelling and 95 in reading, which is quite an improvement. Next, we went over her spelling words for this week. The second practice test, she got 100. Finally, I gave her several of the assessment prep released problems. Also, I looked up the practice assessment test problems online. She did very well. I left her with two to complete."
"We worked on timing for critical reading passage, pacing at about the same level on actual Test Day. She mentioned that she felt a bit rushed sometimes, but she managed to get to all the passages/questions within the time limit, so now we just have to work on some specific strategies and establish her confidence for the test!"
"The student and I went over some vocabulary from the assessment. We then worked through several math drills - multiplying and dividing fractions, order of operations, addition fractions with different denominators, and percentages. The student did well with all of the drill problems after we had gone over the concepts. I would like to review a few problems from each of these sections with her during our next session to test retention, but so far I think we're making great progress!"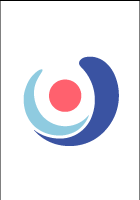 "We reviewed material for her history test. She understood the material. I gave her some extra tidbits to help her. She feels like she will do well on the test, and will study an hour today and tomorrow for it."
"Worked with the boys on math.  Both seemed to grasp the concepts we were discussing, even if doing the problem gave them some trouble (simple math errors).  I checked both their homeworks and they seemed to do well.  I gave them both additional reading homework to complete for next week.  "
"We went over some of the work he did over basic trig functions. We spend most of the time using properties of trig to find values, using sum and difference, multi-angle, and basic identities to solve for values, and simply expressions.  We are almost done, going over all of his make up work for his class. My goal is to give the student a foundation in trig so he can be caught up in his pre-calc class."
"We had to do a little creative data entry and manipulation to get the data set in a usable condition from the raw survey data. We used what we had for the session and she will be able to apply the techniques if her data changes. We created new variables and tested for normality. I showed her how to do two of the standard tests for comparing samples: the independent samples t-test and the nonparametric two sample test. We discussed the test results, the meaning of the statistics, and how to report findings."
"The student and I went through the Chain Rule today, putting together all of the concepts we have gone over in the last few days (differentiation, product rule, trig functions). We caught on very quickly--I was impressed by the ease with which he adapted to the u substitution. We started on implicit differentiation, and will continue it tomorrow."
"The student and I went over some of her past chapters in anticipation of her final. There is no real study guide so we just went over some of the areas that she felt she needed help in. I will bring supplemental worksheets on Thursday so we can further review inequalities."
"The student and I continued to review for his test, which was pushed back to after the break. Unlike most units, solving trig equations does not come naturally to him. If he has enough time, he should still do well on the test."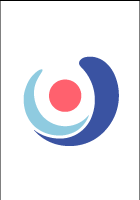 "Chemistry- we spent time reviewing the topics of acids/bases and introductory organic chemistry. Most of our time was spent doing math-based problems as this is the area that poses the biggest challenge for the student. I also gave her some feedback on a few lab exercises and a major research project."
"The student and I worked on a planning exercise for his Global Themes class. Identifying accurate search terms, and probing databases gave him the information he needed for the project."
Nearby Cities:
Plano LSAT Tutoring
,
University Park LSAT Tutoring
,
Allen LSAT Tutoring
,
McKinney LSAT Tutoring
,
Irving LSAT Tutoring
,
Carrollton LSAT Tutoring
,
Garland LSAT Tutoring
,
Grand Prairie LSAT Tutoring
,
Arlington LSAT Tutoring
,
Dallas LSAT Tutoring
,
Fort Worth LSAT Tutoring
,
Denton LSAT Tutoring
,
Richardson LSAT Tutoring
,
Frisco LSAT Tutoring
,
Flower Mound LSAT Tutoring
Nearby Tutors:
Plano LSAT Tutors
,
University Park LSAT Tutors
,
Allen LSAT Tutors
,
McKinney LSAT Tutors
,
Irving LSAT Tutors
,
Carrollton LSAT Tutors
,
Garland LSAT Tutors
,
Grand Prairie LSAT Tutors
,
Arlington LSAT Tutors
,
Dallas LSAT Tutors
,
Fort Worth LSAT Tutors
,
Denton LSAT Tutors
,
Richardson LSAT Tutors
,
Frisco LSAT Tutors
,
Flower Mound LSAT Tutors
Call us today to connect with a top
LSAT tutor in Lewisville, TX
(214) 206-7940