We are open Saturday and Sunday!
Call Now to Set Up Tutoring:
(214) 206-7940
Private In-Home and Online Latin Tutoring in Lewisville, TX
Receive personally tailored Latin lessons from exceptional tutors in a one-on-one setting. We help you connect with in-home and online tutoring that offers flexible scheduling and your choice of locations.
Recent Tutoring Session Reviews
"The student had homework in Literature (study vocabulary), English (workbook 19-20), Spanish (worksheet on Numbers) and Math (page 191 which is a chapter review of sorts). We got through the front page of the Spanish worksheet (arithmetic in Spanish) and 1-9 on the Math assignment, which was 1-25 all problems.
He is "familiar" with converting decimals to expanded form only when given cues. The next couple of problems dealt with rounding, and while he knows the basics, he doesn't know when the book is asking for what kind of rounding. I will review this even more.
The English workbook had some sections already done, so the student knew he had to finish them. He also put his name and the date on all of today's assignments."
"The student and I went over her homework assigned earlier in the week and discussed why she missed certain questions. She worked on her current homework and I helped her with solving word problems using rational equations. Finally I taught her how to determine vertical, horizontal, and oblique asymptotes, to prepare her for the material that would be presented in the following class."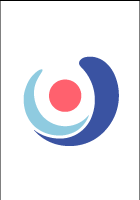 "The student has already made some good progress.  She is recognizing certain words and patterns more quickly, and we have moved on to some new material.  Before I left today we began colors and clothing vocabulary.  "
"We went over a math practice test, focusing on arc length and percent change.  Then we went over a passage of the English, where we talked about plugging in all the answers and slowing down a little bit."
"The student is beginning to amaze me. She's made great progress, but I think she also brought in a body of talent and knowledge that will really take her places. Yesterday's essay was brilliant -- incorporating The Scarlet Letter and her personal experiences beautifully."
"We worked on the Language/Grammar section of the assessment and the student did much better. He is starting to really get the pattern of what the test is looking for - he needs to work on being a bit more confident and checking on the details in certain questions like quotes and capitalization."
"The student and I went over Enzymes, Microbiology, and the Cell in the Biology sections. Based on the students performance, I think he needs some time to cover the biology section on his own in order for us to make effective use of our remaining time. We spent the last 1/2 hour of the session discussing what the student needs to focus on in his independent study. After he reviews the biology material, we will meet again to go over practice passages."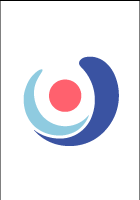 "The student first took the section 2 critical reading on practice test 1 of the book and did really well. He got all the questions right besides three questions for the last reading passage, but he finished with 8 minutes remaining, so the errors would have been caught had he taken all his time. Next week, we will work on maximizing the time he is assigned. Afterwards, he took the vocabulary test on the words from the past two weeks. We then moved onto the writing section, which had a lot of tricky diction questions. We will work on memorizing diction in following classes, as they cannot be trained necessarily. We are still working on learning to distinguish the types of writing errors exams use in their tests. The student seems to have no problem with paragraph completion portions of the writing section. We only got through one week-worth of vocabulary, so we plan on allocating more time for that in the following weeks."
"Topics covered: Lewis structures, resonance, types of bonding, electron domain geometry, molecular geometry, and hybridization. The student is doing very well. We should finish covering most of the topics on the midterm next week."
"We went over concepts of quadratic functions by answering problems from her class worksheet. I believe that as the student continues to practice, she will master the concepts. We ended the session with a much clearer understanding of how to graph quadratic equations and inequalities."
"First session working with the student went really well. The student is really good at solving problems in his head and I am bringing practice word problems focusing on pre-algebra material to work through with the student for next session."
"Today we went over double integrals. I went through the introduction using Riemann Sums, then the theorems and notation before working through some example problems. We did enough to sample the important nuances that can come up in working double integral problems."
Nearby Cities:
Plano Latin Tutoring
,
University Park Latin Tutoring
,
Allen Latin Tutoring
,
McKinney Latin Tutoring
,
Irving Latin Tutoring
,
Carrollton Latin Tutoring
,
Garland Latin Tutoring
,
Grand Prairie Latin Tutoring
,
Arlington Latin Tutoring
,
Dallas Latin Tutoring
,
Fort Worth Latin Tutoring
,
Denton Latin Tutoring
,
Richardson Latin Tutoring
,
Frisco Latin Tutoring
,
Flower Mound Latin Tutoring
Nearby Tutors:
Plano Latin Tutors
,
University Park Latin Tutors
,
Allen Latin Tutors
,
McKinney Latin Tutors
,
Irving Latin Tutors
,
Carrollton Latin Tutors
,
Garland Latin Tutors
,
Grand Prairie Latin Tutors
,
Arlington Latin Tutors
,
Dallas Latin Tutors
,
Fort Worth Latin Tutors
,
Denton Latin Tutors
,
Richardson Latin Tutors
,
Frisco Latin Tutors
,
Flower Mound Latin Tutors
Call us today to connect with a top
Latin tutor in Lewisville, TX
(214) 206-7940