We are open Saturday and Sunday!
Call Now to Set Up Tutoring:
(214) 206-7940
Private In-Home and Online History Tutoring in Lewisville, TX
Receive personally tailored History lessons from exceptional tutors in a one-on-one setting. We help you connect with in-home and online tutoring that offers flexible scheduling and your choice of locations.
Recent Tutoring Session Reviews
"The student reviewed all three forms of linear equations and finding the equations with given slope and point or 2 points, parallel to or perpendicular to, etc.  Also he worked on solving linear systems with elimination and substitution."
"The student and I talked about what to expect from each section of the test and then reviewed strategies for each. We talked about the essay section (importance of length and structure), reading (topic/scope/purpose, reading for tone and trajectory, avoiding extreme answer choices), verbal (using root words, positive/negative, using knowledge of other languages), and math. We also reviewed some geometry and algebra concepts."
"I gave him the assessment test prep quizzes for Reading and Math. I left the Language Arts, Social Studies, and Science quizzes with him (with the answer key to grade them) to do on his own. We discussed what he thinks he needs the most help with and what his goals are. The parents and I discussed their goals for their son."
"Our session began by me administering an assessment of initial consonant blends.  The student and I then continued our work with open and closed syllables.  We played a rummy game with initial blends.  We then completed a scavenger hunts for initial consonant blends.  Excellent job!"
"We worked through the LSAT practice.  She is showing some improvement. She is scoring in the low 150's now. With hard work I think she can break 160 by the time of the test."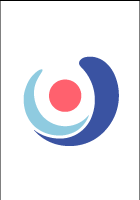 "The main focus for the lesson today was pronunciation of the numbers, days of the week, months of the year and also went over sentence structure "How long have you lived in____" Cuanto tiempo hace que vive usted en______  We went over some patterns to test the understanding of the previous sentence structure. Lastly we did reading comprehension.  The student showed improvement in his pronunciation and still very motivated to continue to learn the language."
"Worked through practice questions in the prep book with both students.  The vocabulary was quite advanced, so I told them the meanings of many of the words.  I also reviewed fundamental math concepts, including order of operations (PEMDAS), fractions/percentages/mixed numbers, and some more advanced geometry/trig with student 1."
"The student continued to study for her exam, building her vocabulary with increased analogy complexity. She spent most of the time reviewing geometry of circles and triangles, which she is now studying in her class work and reviewing tables and graphs for her math exam this Wednesday."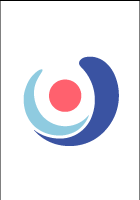 "For today's session, the student completed a reading section, a science section, and a writing section. She improved to a 29 on the reading section and a 25 on the science. Her writing sample was very good, especially her body paragraphs and the way that she tied in her various arguments into one coherent whole. For next week she will take a full practice test under test-day conditions in order to understand the mental stamina that will be required and to see which sections we should work on for our last two sessions."
"The student and I spent the session working on Spanish. We focused on some vocabulary review, but used the majority of the session to quiz. We were also working on telling time. I created practice quizzes, which she took and I graded. We then spent time reviewing and looking over each quiz before she took the next one. She was at about 90% proficiency by the end of the session!"
"Today, we reviewed her personal statement very carefully, testing the logic and transition in each paragraph. We made sure everything was plausible and reliable. We came up with a plan for the "outside review" over the weekend. The statement is due on the day after Monday. We reviewed her subordination exercises and she did very well. Her homework for tomorrow is to read and she has asked for exercises on prepositions. We will go over free, resumptive, and summative modifiers to help her with longer sentences. We are meeting at 11 am at the college."
"Today, we covered rational expressions. We discussed the rules for vertical and horizontal asymptotes, holes, and intercepts. Then we graphed some. I will give the student examples to complete to put what we went over into practice. Then we introduced conics with parabolas (sideways as well) and ellipses. There were a lot of rules to cover as it is pretty dense, so next time we will do hyperbolas and then move onto Trig. For this week, I will give her work to do to practice using the rules for conics and drawing them as well."
Nearby Cities:
Plano History Tutoring
,
University Park History Tutoring
,
Allen History Tutoring
,
McKinney History Tutoring
,
Irving History Tutoring
,
Carrollton History Tutoring
,
Garland History Tutoring
,
Grand Prairie History Tutoring
,
Arlington History Tutoring
,
Dallas History Tutoring
,
Fort Worth History Tutoring
,
Denton History Tutoring
,
Richardson History Tutoring
,
Frisco History Tutoring
,
Flower Mound History Tutoring
Nearby Tutors:
Plano History Tutors
,
University Park History Tutors
,
Allen History Tutors
,
McKinney History Tutors
,
Irving History Tutors
,
Carrollton History Tutors
,
Garland History Tutors
,
Grand Prairie History Tutors
,
Arlington History Tutors
,
Dallas History Tutors
,
Fort Worth History Tutors
,
Denton History Tutors
,
Richardson History Tutors
,
Frisco History Tutors
,
Flower Mound History Tutors
Call us today to connect with a top
History tutor in Lewisville, TX
(214) 206-7940