We are open Saturday and Sunday!
Call Now to Set Up Tutoring:
(214) 206-7940
Private In-Home and Online German Tutoring in Lewisville, TX
Receive personally tailored German lessons from exceptional tutors in a one-on-one setting. We help you connect with in-home and online tutoring that offers flexible scheduling and your choice of locations.
Recent Tutoring Session Reviews
"Student did a wonderful job today. Student is working on systems of equations and its applications and matrices. Student had to set up a system and write out the equation. He also had to find the solutions by putting them in matrix form and multiplying one matrix by its inverse to find the solutions. That was all we had to do for what he is doing now. I went ahead started teaching him some new stuff dealing with matrices. Adding, subtracting, and multiplying matrices. Student understood, so he should definitely be successful in the next up incoming lesson."
"Today the student, her parents, and I spent time discussing what had been going on in Algebra this past semester.  We decided that we should start at the beginning of the material and relearn from the start of the year.  Today we covered Chapter 1 material."
"The student and I worked on reading watches and I taught her different ways to read the time. We also worked on some spelling but have to continue on Wednesday. The student is a little resistant to learning so we are trying to get her encouraged and more reactive to our sessions"
"The student brainstormed ideas for a "How-To" essay, deciding on sledding as her topic. She brainstormed the specific steps she will use in her essay and we wrote an introduction. The idea is to clarify intention of thought and work on specification of language."
"The student and I covered strategies for "argument" questions on the verbal section, including making if->then diagrams and using notations for EXCEPT questions. Then we worked through more practice math problems, focusing on probability."
"During this session with the student, we covered his spelling, vocabulary, and math assignments from school, expanded on his work solving math word problems, and corrected an assignment of his from last week.  I also went over math problems calculating start times from a known time and time difference. Areas to continue work: subtraction chains, geometric sequences, basic math word problems and introductory algebra, cardinality (North, South, East, West), calculating time and time differences. He has been really focused during our time together, and productive, which has allowed us the opportunity to work on additional material during our time. He is on a good track and can do very well if he continues to make successful time management and discipline a focus as he has recently. I have high hopes for him."
"The student completed the second half of the practice test that we began last session. She worked on the Reading Comprehension and Math Achievement sections where she scored in the 75th percentile. We went over those sections and discussed some test strategies. Additionally, I brought some probability and fraction worksheets. She has a much better understanding of these concepts now and is more confident when working with these types of problems. We decided to do some practice with dividing fractions in the next session as well as complete a practice essay. I think she is already very well prepared for her exam and is progressing."
"Today the student and I reviewed the homework she was assigned.  We went through the math problem by problem to try and see where she could improve like when it comes to linear formulas and some triangle problems.  We talked through them to make sure she understood the method of approach. We then went over the math test that she got back and corrected all of her answers.  She understands trigonometric functions now and realizes why the answers were incorrect.  We then finished her homework which concerned trigonometric identities. She is very good at those."
"Student brought grammar packet that we worked on to review the subjunctive tense. Many of the exercises involved distinguishing between the indicative tense vs. the subjunctive tense. Student did a great job with the verb conjugations and we discussed why the indicative vs. subjunctive tenses were used and how to see this within the context of the sentence."
"Today, we went over an SAT Math practice exam. The student needs help interpreting the novel problems on this test, but hopefully with practice and a little repetition, he'll come to recognize patterns, and understand how to approach these novel problems."
"Today was our first day of class. We introduced our self. I explained her the method of the class and the achieved we are looking for.

The student learned how Spanish has two verbs "ser y "estar" to express to be. She introduce her self, and learned the different ways we used "ser". She learn vocabulary about countries and capitals and cities from Europe and Americas.

Progress achieved: She would be able to say the name of different countries and cities in Spanish using the verb "ser". Tina learns very fast.

Progress achieved: She would be able to"
"In our last session before the final, we sped through homework assignments that caught the student's eye, talking about the larger concepts as we went. I checked her formulas sheet to make sure she wasn't missing anything and found old or seldom-used material for her to replace with more helpful information."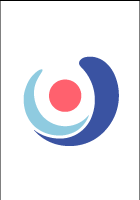 Nearby Cities:
Plano German Tutoring
,
University Park German Tutoring
,
Allen German Tutoring
,
McKinney German Tutoring
,
Irving German Tutoring
,
Carrollton German Tutoring
,
Garland German Tutoring
,
Grand Prairie German Tutoring
,
Arlington German Tutoring
,
Dallas German Tutoring
,
Fort Worth German Tutoring
,
Denton German Tutoring
,
Richardson German Tutoring
,
Frisco German Tutoring
,
Flower Mound German Tutoring
Nearby Tutors:
Plano German Tutors
,
University Park German Tutors
,
Allen German Tutors
,
McKinney German Tutors
,
Irving German Tutors
,
Carrollton German Tutors
,
Garland German Tutors
,
Grand Prairie German Tutors
,
Arlington German Tutors
,
Dallas German Tutors
,
Fort Worth German Tutors
,
Denton German Tutors
,
Richardson German Tutors
,
Frisco German Tutors
,
Flower Mound German Tutors
Call us today to connect with a top
German tutor in Lewisville, TX
(214) 206-7940