Call Now to Set Up Tutoring:
(617) 947-9800
Private In-Home and Online French Tutoring in Leominster, MA
Receive personally tailored French lessons from exceptional tutors in a one-on-one setting. We help you connect with in-home and online tutoring that offers flexible scheduling and your choice of locations.
Recent Tutoring Session Reviews
"The student and I discussed her career goals when she gets older.  When I get an idea of what the student is interested in I will be able to tailor my lesson plans to include skills and education necessary for her to succeed."
"ISEE: Diagnostic tests verbal & quantitative reasoning. Student 1 and student 2 are very weak on vocabulary, will build them up with weekly words. Math is ok, need algebra and geometry mostly. Most of the questions seem "new" to them. Student 1 is better at working out problems once she knows how to do them. Student 2 thinks quicker but will make small mistakes, and tends to do everything in his head. Vocab: resilient, melancholy, dubious, exasperated, oblivious, vulnerable."
"The student did a awesome job today. Today, I assisted him as he studied for his spelling test and he spelled every word correctly. And we also reviewed his quiz to get him ready for his social studies test tomorrow. He read for 20 min and we reviewed his reading. He also had to do a worksheet for language arts dealing with the spelling words. He did a great job today."
"The student and I focused on the Science section of the ACT during this session. We did 7 passages (4 together and 3 on his own, timed). He is starting to pick up on how to effectively use his time by reading the questions first and then addressing the passage/graphs. He went from getting approximately 50% of the questions right at the beginning to 75% at the end. We did one reading comprehension passage before time ran out. He is going to do three reading comprehension passages on his own before our next session as well as order an ACT prep book."
"I returned to see the student today. Since we had completed the blue book, I emailed an additional practice SAT to the student ahead of time.   We completed one math, one reading and one writing section together.  The student now performs much better on the writing section than in the past, and we both think that her score will go up, particularly on this section."
"TUTORING SESSION: 5; DATE: Saturday, December 15; TIME: 1:30-3:30; LOCATION: coffee shop; OVERVIEW: This was my fifth tutoring session with the student. During this session, we continued to review mathematics, including geometry and algebra. This will be our last tutoring session, and he will continue to review on his own as well as take a practice exam on his own, which his parents will help him to grade and assess. He has been a pleasure to work with, and I wish him all the best."
"The student and I initially looked at the topics he has covered thus far in his class. He showed me quizzes in which he has had some trouble to give me an idea of where we need to focus our attention. Since he has a quiz this coming week, we spent the majority of our time going through information on 3D vectors. We went through the notes and talked through several examples. The student seems to have a good grasp on the information. I gave him some pointers on how to study for the test since he said he was having a little trouble keeping all of the information straight."
"The student's goals for next session are to have her Biology and Geometry final exam study guides done. She wrote emails to both Biology and Geometry teachers. Next session I will be helping her with any questions that she has for her finals."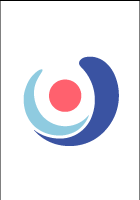 "The student and I worked on the quantitative section of the exam for an hour and then moved to the reading comprehension section. We will not be meeting next Sunday (the 14th), but will resume our sessions on the 21st."
"The student and I read through four books on Wednesday. He did some spelling and read sentences and phrases. I've begun ending our sessions with a chapter from Charlotte's Web."
"Today, we reviewed the new material the student got in class that will be on his exam next week. Topics included dimensional analysis and unit conversions with compounds and equations. He started the session struggling with how to set up the problems and think through to get the answer needed. By the end of the session, he was very successful at starting the problem and reaching the answer with little assistance. We discussed a plan for our next session and I will be developing some practice problems for him over the weekend for his exam. He also wants to focus on problems with equations and conversions between products and reactants. It was a very productive session that I believe was very helpful for him."
"The student and I met again this week and reviewed some past material. I think he now has a good handle of the basic macro economic material. In addition, we worked through some questions and homework assignments."
Nearby Cities:
Westminster French Tutoring
,
Connecticut French Tutoring
,
Portland French Tutoring
,
Hartford French Tutoring
,
Waterbury French Tutoring
,
New Britain French Tutoring
,
Bristol French Tutoring
,
Meriden French Tutoring
,
Middletown French Tutoring
,
Troy French Tutoring
,
Torrington French Tutoring
,
Naugatuck French Tutoring
,
Watervliet French Tutoring
,
Averill Park French Tutoring
,
Oregon French Tutoring
Nearby Tutors:
Westminster French Tutors
,
Connecticut French Tutors
,
Portland French Tutors
,
Hartford French Tutors
,
Waterbury French Tutors
,
New Britain French Tutors
,
Bristol French Tutors
,
Meriden French Tutors
,
Middletown French Tutors
,
Troy French Tutors
,
Torrington French Tutors
,
Naugatuck French Tutors
,
Watervliet French Tutors
,
Averill Park French Tutors
,
Oregon French Tutors
Call us today to connect with a top
French tutor in Leominster, MA
(617) 947-9800