Call Now to Set Up Tutoring:
(617) 947-9800
Private In-Home and Online Accounting Tutoring in Leominster, MA
Receive personally tailored Accounting lessons from exceptional tutors in a one-on-one setting. We help you connect with in-home and online tutoring that offers flexible scheduling and your choice of locations.
Recent Tutoring Session Reviews
"Reviewed syllables with short A and short I sounds. We reviewed the consonants R,L, N and S, and practiced spelling words on the magnetic board. We practiced his sight word flashcards from school, and read a story together. The student has shown a lot of improvement with his decoding skills."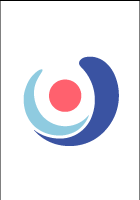 "Homework help working toward her semester final in two weeks.  The homework focused on unit vocabulary, answering questions, etc.  She said that she will send me the topics for the upcoming final and that she needs work on telling time in Spanish."
"The student has been out sick from school the last couple of days, so we went over the topics she's missed and worked through a lab assignment. Her class is working on solutions and colligative properties, so we talked about why having more particles in a solution raises the boiling point and depresses the freezing point.  "
"The student and I continued to work on math and reading. We expanded into sentence completion and grid-ins today. I was very impressed with his scores on the practice tests. He scored perfectly on one and near-perfectly on a couple of others! He is certainly improving."
"We used the practice book to cover reading and English passages. He picked up on tips for the English portion really well but needs a bit more help for more challenging questions in the reading section. I will try to give him more strategies for reading during the next session."
"I worked with the student for the last time today -- his test is this Saturday. He has shown a lot of improvement across the board. Today we worked on the writing section and vocabulary. We also talked about how to prepare for test day. I will continue to see the student 2 more times in the coming weeks since his test is at the end of October."
"During this session we spent a significant amount of time focusing on the differences between the perpetual and the periodic systems of inventory cost evaluation. We broke down the methods of applying FIFO, LIFO, and Average cost for the perpetual system. Additionally, we touched on depreciation methods and calculating the gain or loss on the sale of equipment. Our next session is scheduled for November 7 at approximately 7:00 pm."
"The student and I worked on material for his upcoming test. Topics centered on simple harmonic motion (SHM) and included spring/block problems, in which wave equations must constructed, and problems in which energy conservation principles must be applied. In addition to working problems, we discussed general principles and ideas surrounding harmonic motion and the use of periodic functions such as sin and cos."
"Today we talked a lot about the essay and then continued reviewing problems. Since there are only three weeks left until the SAT test, I think it is very important at this point for the student to go through as many practice problems as possible."
"The student and I worked on his law homework. He is doing a unit in his law class about the criminal justice system, and his homework today was completing discussion questions about whether the criminal justice system reflects the nation's moral state. He worked quickly and efficiently."
"We discussed the most recent draft of the student's thesis. She has made a lot of progress, but still needs to do some re-organization and really nail down her thesis. She is in the home stretch and will be working to get it done by next week."
"With student one, I worked on vocabulary. I brought a children's dictionary so the words were easier to find and had simpler definitions. Then we wrote sentences using the vocabulary words. With the other students, we read "The Raven" and "The Bells" by Edgar Allen Poe and talked about the different literary devices used in each poem. I had them copy down the first section of "The Bells" and start memorizing it."
Nearby Cities:
Westminster Accounting Tutoring
,
Connecticut Accounting Tutoring
,
Portland Accounting Tutoring
,
Hartford Accounting Tutoring
,
Waterbury Accounting Tutoring
,
New Britain Accounting Tutoring
,
Bristol Accounting Tutoring
,
Meriden Accounting Tutoring
,
Middletown Accounting Tutoring
,
Troy Accounting Tutoring
,
Torrington Accounting Tutoring
,
Naugatuck Accounting Tutoring
,
Watervliet Accounting Tutoring
,
Averill Park Accounting Tutoring
,
Oregon Accounting Tutoring
Nearby Tutors:
Westminster Accounting Tutors
,
Connecticut Accounting Tutors
,
Portland Accounting Tutors
,
Hartford Accounting Tutors
,
Waterbury Accounting Tutors
,
New Britain Accounting Tutors
,
Bristol Accounting Tutors
,
Meriden Accounting Tutors
,
Middletown Accounting Tutors
,
Troy Accounting Tutors
,
Torrington Accounting Tutors
,
Naugatuck Accounting Tutors
,
Watervliet Accounting Tutors
,
Averill Park Accounting Tutors
,
Oregon Accounting Tutors
Call us today to connect with a top
Accounting tutor in Leominster, MA
(617) 947-9800