Call Now to Set Up Tutoring:
(816) 336-1167
Private In-Home and Online Writing Tutoring in Lenexa, KS
Receive personally tailored Writing lessons from exceptional tutors in a one-on-one setting. We help you connect with in-home and online tutoring that offers flexible scheduling and your choice of locations.
How can a Writing tutor help you?
When it comes to getting an education, writing is pretty unavoidable. Students are required to demonstrate their writing abilities in nearly all of their classes. The need for adequate writing skills only increases as students progress to higher grade levels and eventually college. That's why it is imperative that students develop solid writing skills early on. Without them, students will likely struggle throughout their academic careers. Fortunately, every student has the potential to be a good writer. Some students just need extra assistance in getting there. If you want to try to improve your writing skills, consider connecting with a personal writing tutor. They can be a great resource as you work to hone your writing abilities, and they could help you develop the skills and confidence you need to be a successful writer. For assistance in understanding your writing course in Lenexa, KS, contact Varsity Tutors.
Our educational directors will find you a professional writing tutor in Lenexa, KS, whose primary aim is to strive to ensure you ace your writing course. Writing tutors are excellent writers themselves, so they can share with you all of the tricks and resources they used to become a good writer. Your writing tutor can try to help you with grammar, spelling, and clarity. They will review your writing, giving you constructive criticism that you can use to better yourself as a writer. They can show you useful proofreading strategies, effective ways to draft an introduction, and the smart way to conclude a piece. Whatever areas of writing you're struggling with, a personal writing tutor can try to help you work through your difficulties.
We'll find you a private writing tutor in Lenexa who is extremely flexible and can work with your learning style. The entire one-on-one writing tutoring experience is customizable. Your writing tutor will get to know your unique learning style, and then they will tailor their approach to match it. If you aren't satisfied with a method your tutor is using, just let them know and they will swiftly change their approach. You can ask your tutor questions and express your concerns, and you'll never have to worry about being rushed or ignored. You'll have your writing tutor's undivided attention in each of your sessions.
For help understanding your writing course in Lenexa, contact one of our educational directors. Tutors can meet with you at the time and location of your choosing, or you can schedule online, face-to-face sessions.
Recent Tutoring Session Reviews
"The student and I had another video chat session to continue working on her history internal assessment. I encouraged her to further develop some of the ideas that she sketched out yesterday, particularly in the summary of evidence section. Then we moved on to the analysis section, and I guided her in organizing the evidence she had and adding interpretation and transitions."
"We continued with a mixed review of grammar, focusing on pronouns and word choice. Some of the most common mistakes writers make involve pronoun subject-verb agreement, because the number can be unclear. After I explain the rule or concept, we work examples together and individually, checking together at the end of each individual exercise."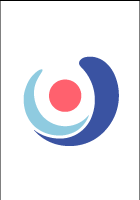 "In this session the student and I completed the last of her college essays. Now we have moved on to working on her overall writing skills. I have assigned an essay for her to work on with me. We will go through the brainstorming, organization/planning, writing and revision of this paper in order to exercise the skills she has developed working with me. We brainstormed ideas and are working on concretizing her thesis statement for the paper. It will be a literary analysis to help her prepare for college writing."
"We reviewed edits to the outline that the student made over the past week, and then went through and finished writing the outline. We made sure that all the supporting paragraphs related back to the thesis, and discussed transitions and topic sentences. We also discussed strategies for improving vocabulary and minimizing distractions when writing. By the end of the session the student felt comfortable turning his outline into a first draft of an essay before our next session. He also agreed to choose a book to begin reading for pleasure in order to build vocabulary and proficiency."
"We focused mainly on descriptive writing today. Last time we worked on descriptive writing, I found him writing in the style of a map or a schedule - I wanted to see him pay a little more attention to the senses. So, this time, we created a word bank for each of several categories of description -- texture/touch, taste, smell, color/light, and size. We sat and thought of a page full of words for each category, which forced the student to think of words he knows but doesn't often use for school, and to learn a few new words as well. He did well on this exercise. I think he likes vocabulary, and he's pretty creative with word lists. Next, I had him use the word lists. We spread them out on the table, and I asked to write short paragraphs describing: grass, his favorite food, and a character from a show he likes. He did a good job thinking creatively."
"The student and I made a game plan for her college essays, pinpointing which schools use the common app and which require their own essays. We then discussed possibilities for the common app essay and outlined a potential topic. Between now and our next meeting, the student will write a draft from that outline while keeping in mind how to use some of this material for her next essay, the personal statement for the university."
"Today I assisted the student with finishing his first draft. He was having trouble tackling his last paragraph, so we referred to our outline and talked about how to get over his mental block. With a little steering, he was able to finish the paragraph on his own. He has now successfully completed his first draft. We spent a brief amount of time revising small chunks of the first two paragraphs. At this point, his struggle is decreasing his word count by avoiding very wordy phrasing, which he has identified as one of his usual difficulties. Given that the first draft is now complete, I directed him to share this draft with a couple of his close friends and family to get their input to ensure nothing crucial has been left out; additionally, I asked him to begin to revise the essay for wordiness. We will tackle the first round of revisions in our next meeting."
"We covered a lot of ground in this session. The student prepared a partial outline for her personal statement, which I looked over and approved. She's going to finish that for our next session. She also opened an application with each school she is applying to and pulled out their smaller essay questions. We talked through those, and while she wrote down our brainstorming notes, I checked the early action deadlines on her schools and talked to her dad about these deadlines. Then we reconvened and picked out five early action schools together to focus on between now and October 15th. All other schools we'll complete together after those initial essays are finished. For next week, she is also going to draft her second essay for a particular college since it has the earliest deadline. I am going to set up a schedule with an outline and draft due-dates."
"The student and I focused on finishing both his resume and personal statement in preparation for applying to law schools. Having left him with instructions regarding restructuring and completing his personal statement (in particular, creating a more introspective read without sacrificing professionalism), he did a fantastic job revising his original essay - it is no exaggeration to say that I was thoroughly impressed. Our next session on Tuesday will be split between final edits on his resume and personal statement and beginning to complete applications."
"We looked over her college admissions essay. I advised her to get more personal. Her essays come off very surface level. She is to revise the essay and work on crafting a personal statement which will probably aid her in opening up in the essay questions. We also came up with a finalized list of schools to apply for. She needs to research each school to see what each has to offer so her essays come off genuine/believable."
"The student and his mom spoke to me about his background. We spoke about his academic standing, his test scores, and his extracurriculars. We talked about the schools he's interested in and that he would like to become an aerospace engineer. We discussed his experience with choir and sports. We started working on his personal essay. We reorganized it and started rephrasing his introduction. The student's homework is to finalize a list of schools to which he's applying. He needs to share with me their names and their deadlines. He also should share with me any other essay prompts that he'll need to work on for his applications. He also should continue thinking about and working on his personal essay. This session gave me a lot of information about the student, and I look forward to continuing to work with him."
"Today I taught the student how to gather his thoughts and form an essay outline, the components of each part of the paper (intro, body, conclusion) and how to engage your audience to read your paper. I gave him an take-home assignment to develop his rough draft paper and we would edit the paper together. I believe this session went very well and it gave me an idea of the best way to help him grasp the information."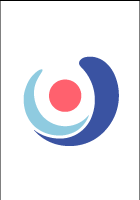 Nearby Cities:
Shawnee Mission Writing Tutoring
,
Overland Park Writing Tutoring
,
Leawood Writing Tutoring
,
Olathe Writing Tutoring
,
Prairie Village Writing Tutoring
,
Grandview Writing Tutoring
,
Kansas City Writing Tutoring
,
Kansas City Writing Tutoring
,
Independence Writing Tutoring
,
Lawrence Writing Tutoring
,
Lee's Summit Writing Tutoring
,
Shawnee Writing Tutoring
,
Blue Springs Writing Tutoring
,
Leavenworth Writing Tutoring
,
Liberty Writing Tutoring
Nearby Tutors:
Shawnee Mission Writing Tutors
,
Overland Park Writing Tutors
,
Leawood Writing Tutors
,
Olathe Writing Tutors
,
Prairie Village Writing Tutors
,
Grandview Writing Tutors
,
Kansas City Writing Tutors
,
Kansas City Writing Tutors
,
Independence Writing Tutors
,
Lawrence Writing Tutors
,
Lee's Summit Writing Tutors
,
Shawnee Writing Tutors
,
Blue Springs Writing Tutors
,
Leavenworth Writing Tutors
,
Liberty Writing Tutors
Call us today to connect with a top
Writing tutor in Lenexa, KS
(816) 336-1167