Call Now to Set Up Tutoring:
(816) 336-1167
Private In-Home and Online Trigonometry Tutoring in Lenexa, KS
Receive personally tailored Trigonometry lessons from exceptional tutors in a one-on-one setting. We help you connect with in-home and online tutoring that offers flexible scheduling and your choice of locations.
How can Trigonometry tutoring help you succeed?
Trigonometry is one of the most complex math courses you can take. If you are currently having trouble with your trigonometry course, you may want to consider contacting a private tutor for assistance. Let Varsity Tutors find you a professional trigonometry tutor in Lenexa, KS, to potentially help you improve in your course.
Contact us to find you a professional trigonometry tutor in Lenexa who can work with you today. Working with a private tutor is very beneficial because it allows you to work at your own pace. So if you need additional time to work through complex topics, such as plane angles and angular units, you can have it. Your tutor will also be there for immediate feedback, which is something that doesn't routinely happen in a classroom setting.
One of the reasons you may be struggling in trigonometry is that it may not seem relatable. Trigonometry seems like a topic that doesn't really have any practical uses. But this perception is incorrect because there are actually a wide variety of practical uses for the subject. Trigonometry is used in a range of scientific fields, including acoustics, astronomy, medical imaging, electronics, and engineering. It can also be used in cartography, oceanography, geophysics, surveying, and seismology. If any of these areas interest you, it would be to your benefit to understand trigonometry. An advantage of working with a private tutor is that they could take your interests into account and align your interests with the subject material.
Varsity Tutors could help you streamline your studying to suit your specific needs by finding you a skilled trigonometry tutor in Lenexa today. Your private tutor can easily adapt the way they teach to match your specific learning style. This could help ensure that you are getting the most out of each and every study session. They can also identify which areas you are having the most difficulty with and develop a study plan that targets those areas.
Your private tutor is available to meet you at a time and location that is most convenient for you. So if you prefer studying at your house, at Black Hoof Park, at the Johnson County Library, or at Black Dog Coffeehouse, your private tutor can meet you there. Additionally, your tutor can meet you either in person or face-to-face online depending on your personal preferences. Students seeking trigonometry tutoring in Lenexa, KS, can get help locating an independent tutor from our educational directors.
Recent Tutoring Session Reviews
"I met the student for the first time this session. She is bright and intuitive. We worked through quite a few questions from her math textbook and also from a workbook that her father had purchased. By the end, the student was working through complex fractions independently. We also reviewed her weekend homework, correcting some simple errors and working mostly on overall comprehension. I suggested that she continue with the workbook that her father bought, maybe doing a few questions each evening, to remember how to work through the problems."
"The student and I split our time between reading and math today. We discussed the importance of showing work in math, which her teacher is really putting an emphasis on. By the time we were finished with the math, she had a good understanding of adding 3 digit numbers. Then we worked on reading which went well."
"The student had quite a bit of math work to get done. Most of his work consisted of figuring out ratios and unit rates. We talked about what this meant using the example of how many days it would take him to eat a box of cookies, and then what that translates to per day. He seems good with the concept."
"The student studied for a math test over unit 3 which covered fact triangles, multiplication/division, and the use of parentheses in mathematical equations. He was able to complete all study questions with little help."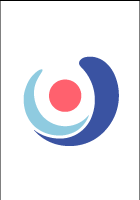 "Student 1 worked on his multiplication homework. He understood what to do. Student 2 had long division homework. We did some simple division problems and some real world problems (you have 60 marbles and have to put them in 5 bags; how many in each bag?) by drawing them out and using long division. This convinced him that long division was a lot faster, and he actually understood it better than he thought."
"The student and I reviewed transformations, reflections, piecewise functions, and solving linear equation problems with inequalities. In our session we reviewed the problems that she had missed on her earlier exams and problems from her books. At the end of the session, she understood these concepts and was able to answer problems utilizing these concepts on her own."
"We started by going over the problems from a recent test. Then we went through a packet of free response questions from the AP Calculus BC test. After that, we started going through a set of review problems covering every topic she had learned in class up to that point."
"The student and I spent our time going over her final review for algebra. We worked through everything from complex numbers, to graphing multiple types of equations. She was more than ready for her final but just had a few questions to wrap up the semester."
"Today, we continued with the student's midterm review packet (limits and continuity, derivatives, and applications of derivatives). We spent a little longer on particle motion and the related concepts of position, velocity, and acceleration. I feel if she takes a second look at these problems, they will go more smoothly. Towards the end of the session, we began discussing the relationships between functions, inverse functions, and their derivatives."
"In our final session, we talked about all of the areas that the student felt he needed help in. We then attempted, each of the most difficult problems, from each section of his test packet. He was doing better than he had in the past; however, he needed some help with starting a few of the problems. We then ended our session, by discussing some test-taking tips, such as getting a lot of sleep and eating a big breakfast. I think he is ready to get the score he wants on the test."
"Problems in Implicit Differentiation - Discussed concerns and discovered where the client needs help - finding certain information within the problem.
Worked through a problem in Related Rates - More specifically a draining conical tank. Talked through problem and the client had solid comprehension by the end of the session."
"We played "Monopoly" during our tutoring session. I used the game to demonstrate some properties of probabilities and statistics. It was also good practice for quick addition and subtraction with both large and small numbers."
Nearby Cities:
Shawnee Mission Trigonometry Tutoring
,
Overland Park Trigonometry Tutoring
,
Leawood Trigonometry Tutoring
,
Olathe Trigonometry Tutoring
,
Prairie Village Trigonometry Tutoring
,
Grandview Trigonometry Tutoring
,
Kansas City Trigonometry Tutoring
,
Kansas City Trigonometry Tutoring
,
Independence Trigonometry Tutoring
,
Lawrence Trigonometry Tutoring
,
Lee's Summit Trigonometry Tutoring
,
Shawnee Trigonometry Tutoring
,
Blue Springs Trigonometry Tutoring
,
Leavenworth Trigonometry Tutoring
,
Liberty Trigonometry Tutoring
Nearby Tutors:
Shawnee Mission Trigonometry Tutors
,
Overland Park Trigonometry Tutors
,
Leawood Trigonometry Tutors
,
Olathe Trigonometry Tutors
,
Prairie Village Trigonometry Tutors
,
Grandview Trigonometry Tutors
,
Kansas City Trigonometry Tutors
,
Kansas City Trigonometry Tutors
,
Independence Trigonometry Tutors
,
Lawrence Trigonometry Tutors
,
Lee's Summit Trigonometry Tutors
,
Shawnee Trigonometry Tutors
,
Blue Springs Trigonometry Tutors
,
Leavenworth Trigonometry Tutors
,
Liberty Trigonometry Tutors
Call us today to connect with a top
Trigonometry tutor in Lenexa, KS
(816) 336-1167