Call Now to Set Up Tutoring:
(816) 336-1167
Private In-Home and Online Finance Tutoring in Lenexa, KS
Receive personally tailored Finance lessons from exceptional tutors in a one-on-one setting. We help you connect with in-home and online tutoring that offers flexible scheduling and your choice of locations.
How can Finance tutoring help you succeed?
Varsity Tutors is ready to try to help you take the next step towards success in your finance course. Let us find you an expert finance tutor in Lenexa, KS, who is trained to teach students at any proficiency level. When you start working with a finance tutor, they will assess your current knowledge of the subject, along with your educational needs. With that information, the tutor can create a customized study plan that aims to try to improve your finance skills and correct any weak points you have. Whether you've been struggling to understand financial investing, credit usage, protection and insurance, buying goods and services, or any other critical components of finance, a skilled tutor could break concepts down for you so they might be easier to comprehend.
A finance tutor in Lenexa can offer you a more individualized, engaging, and structured learning experience. Finance is very interesting and has plenty of real world applications which your tutor can show you, helping you to gain a deeper understanding and appreciation for the subject. Your tutor will work hard to make tutoring sessions productive, engaging, and interesting for you.
An experienced finance tutor in Lenexa can present you with multiple teaching approaches until they find the one that works best for you. There's really no substitute for the personal attention and guidance a tutor provides, and it puts you at a major advantage over your classmates. Unlike the classroom environment that has to accommodate every student, the tutoring format is all about you and your needs. Tutoring sessions will cater to your preferred learning method, so you get the best possible results. Working with a tutor now might make all the difference in whether you get an average grade or ace your course, and the finance skills you build with your tutor will prove invaluable if you pursue a career in the finance field.
Working one-on-one with a finance tutor in Lenexa, KS, is an extremely beneficial and effective way for you to make progress in your test preparation. To make things as easy as possible, you're able to set up tutoring sessions at any location that's convenient for you, including in your home, at your school, or even out at Black Hoof Park. If you prefer face-to-face online tutoring sessions, you can schedule those through the Varsity Tutors live learning platform. Call Varsity Tutors today so you can try to make it to the top of your class in finance.
Recent Tutoring Session Reviews
"Continuing to work through problems with the student has let me gauge his level and pin down areas we need to work on.  I was shocked to discover his teacher does not assign homework, and I emailed a short assignment for Monday, and will continue to assign problems, perhaps some out of the textbook.  This first assignment will help me see how he has assimilated what we've been working on recently, and what type of problems will help him learn best.  Looking forward to our meeting on Monday."
"-reviewed general SAT test taking techniques and scoring
-scored student's first practice test
-reviewed math sections, explained math concepts when necessary
-focused on techniques for taking math portion
-assigned practice math problems"
"Today the student and I worked on reviewing for her reading and math assessment test. We did quite a few practice problems involving the assessment test in 5th grade math and we also read a story from a practice reading assessment test prep book. I talked about testing strategies to use while taking the assessment test such as re-reading the questions, underlining important facts or words and going back to the text to find answers."
"The student worked a practice test while on vacation and algebra is one thing she needs to work on so we worked on basic algebraic concepts:  variables, coefficients, constants, exponential rules, +/-/x terms with variables, solving for "x", reciprocal, etc."
"Covered practice problems in English section and science section. The student learned that the science section is less about thoroughly understanding science topics and more about science reading comprehension and logic."
"Group tutoring. Continued preterite and imperfect with the student, specifically key phrases that help you distinguish which to use (ie ayer, en el pasado, siempre). Went over numbers up to 100 with the triplets, more adjectives. Drew pictures of princesses, teachers, monsters, and superheroes, and described them using new vocabulary."
"The student and I did review for her semester final exam. We mainly focused on information from the beginning of the semester that was covered before she began our tutoring session. This included information on American political culture and the roots of American thought. We continued right up to the Articles of Confederation and the debate over the Constitution, which was the information we began covering in our first session."
"The student and I had our last session of the year on December 14.  We did comprehensive test review, going over all the topics since the beginning of the year.  "
"Today was my first day with the student. We worked on explaining how to set up and solve percentage problems. We reviewed the homework and I explained why we set up the mathematical equations the way we did. We then worked on fungi and discussed a table summarizing the different kinds, reproduction and feeding characteristics."
"The student and I continued to work on improving her techniques for writing high school essays.  We spent the first part of the lesson looking over the homework she had prepared for class, which was an essay on the importance of field trips in school.  We then studied some new techniques for structuring an essay especially the contents of the main body paragraph.  Using a new topic of forced volunteerism in schools, we discussed using these techniques to write a new essay, which is due on our next meeting.   We will meet again on Tuesday, November 6th.  "
"With Student 1, I covered current spelling words for the week. She did great!  We reviewed her science for a cumulative exam on Tuesday.  We also covered her math facts and different ways in which to arrive at the correct answer in math. This will be ongoing. With Student 2, I covered his spelling words for the week. Both students are excited about learning!"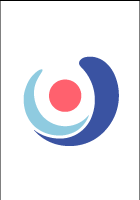 "Today, we continued working on the supplemental portions of her common applications. We worked on the sections that asked for her specific academic plans and extracurricular activities that have improved her skills. We will continue to work on the responses for specific prompts and questions regarding her college goals."
Nearby Cities:
Shawnee Mission Finance Tutoring
,
Overland Park Finance Tutoring
,
Leawood Finance Tutoring
,
Olathe Finance Tutoring
,
Prairie Village Finance Tutoring
,
Grandview Finance Tutoring
,
Kansas City Finance Tutoring
,
Kansas City Finance Tutoring
,
Independence Finance Tutoring
,
Lawrence Finance Tutoring
,
Lee's Summit Finance Tutoring
,
Shawnee Finance Tutoring
,
Blue Springs Finance Tutoring
,
Leavenworth Finance Tutoring
,
Liberty Finance Tutoring
Nearby Tutors:
Shawnee Mission Finance Tutors
,
Overland Park Finance Tutors
,
Leawood Finance Tutors
,
Olathe Finance Tutors
,
Prairie Village Finance Tutors
,
Grandview Finance Tutors
,
Kansas City Finance Tutors
,
Kansas City Finance Tutors
,
Independence Finance Tutors
,
Lawrence Finance Tutors
,
Lee's Summit Finance Tutors
,
Shawnee Finance Tutors
,
Blue Springs Finance Tutors
,
Leavenworth Finance Tutors
,
Liberty Finance Tutors
Call us today to connect with a top
Finance tutor in Lenexa, KS
(816) 336-1167