Call Now to Set Up Tutoring:
(816) 336-1167
Private In-Home and Online Biology Tutoring in Lenexa, KS
Receive personally tailored Biology lessons from exceptional tutors in a one-on-one setting. We help you connect with in-home and online tutoring that offers flexible scheduling and your choice of locations.
How can a tutor assist you in conquering Biology?
If you are thinking about working in a career that is involved with life science or nature, you will be expected to have a background in biology. Whether you are a college-bound high school student who is completing their first biology course, or you are currently signed up for a college-level biology course, working with a private tutor is a wonderful way to try to get the most of your studies. Varsity Tutors can connect you with experienced biology tutors in Lenexa, KS, who are experts in their field and skilled at teaching students of all levels.
Varsity Tutors is happy to try to help you prepare for your course by finding you a professional biology tutor in Lenexa. You could be able to study the principles of biology in a student-centered learning style. One-on-one lessons give you the opportunity to learn through an engaging and interactive learning program, where you are given valuable feedback and meaningful explanations that help you make sense of the material covered. Your tutor could work with you to comprehend concepts in zoology, cell biology, immunology, or any other topic that may be giving you a hard time. Once you study with a personal tutor, it is possible to exercise some control of the pace and direction of each and every lesson. Your instructor has the capacity to spend extra time covering various troublesome concepts, ensuring that you understand topics like mitosis, homeostasis, and cellular respiration before moving forward. In addition, you are able to ask your tutor to also skip past content that you already understand, allowing you to efficiently optimize your study time. Whatever your goals are, an expert biology tutor in Lenexa could help you stay ahead in your class.
You can choose when and where to meet with your tutor. You can meet on campus, a local coffee shop, or even at your home. If you have a busy schedule, you can always use our online face-to-face learning platform. No matter the scheduling concerns you may have, your tutor will be able to work around them.
The educational directors at Varsity Tutors are very happy to try to help you find a professional biology tutor in Lenexa, KS, who could make the most of your learning experience. You can expect to reap the benefits of a custom-tailored program that has been designed with your needs in mind. This means you are able to focus on the material that is truly challenging you, while bypassing what you already know. Give us a call today, and tutoring options. Whether you need to get ready for a test, or you wish to review core concepts pertaining to the subject, there is a tutor who could help.
Recent Tutoring Session Reviews
"Today we began with where we left off last time, briefly going over action potentials. We then went into the specifics of the synapses, excitatory/inhibitory postsynaptic potentials, and disease/drug interactions. It was a very in-depth session with lots of material that I think wore us both out, but I think we covered a lot of ground. We will meet again tomorrow at 2:30 pm to make up for Monday's missed session and I really hope to finish the nervous system so that the student can take her quiz soon!"
"We spent this session working on the renal system. I began by asking the student to describe the general functions on the renal and urinary systems. From this generalized discussion we delved into a more specific treatment of the nephron and the roles played by each of its sections. The final third of the session was devoted to working through the relationship between macula densa cells, the juxtaglomerular cells and the renin-angiotensin system and how this interaction modulates glomerular filtration rate and systemic blood pressure."
"The student and I worked on GI absorption and hormone physiology. We have one more session directed toward GI components, and then we will be moving on to Renal physiology. She seemed comfortable with the materials and has a big exam coming up that we need to prepare for."
"Pathophysiology of brain tumors, hemorrhages, high impact collisions, spinal cord injuries, and infections of the brain and spinal cord. We finished reviewing a major chapter that will be a key component in the student's final exam in Pathophysiology."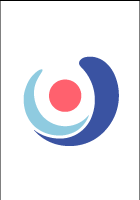 "We reviewed material for the student's upcoming final exam. During this time, we primarily reviewed material from the first exam block, along with cellular physiology. We discussed many subjects, including diffusion, carrier-mediated transport, ion gradients, tonicity of solutions, glycolysis, and the products of the Krebs cycle. Following this, we briefly went over material from her second block, the skeletal system. We quickly discussed bone formation and remodeling, and how that relates to calcium homeostasis, as well as the hormones and cells involved in calcium homeostasis."
"Today's lesson we covered renal system physiology and its role in regulation of nutrition. This included filtration of water, salts, and metabolites from digestion. Osmotic pressure theorems were used as a foundational basis for understanding filtration, secretion, and absorption. I discussed the basics of the mechanics that occur on an anatomical in the kidney and nephron at the start of the lesson to help guide the session. At the end we began discussing various health complications that occur within the renal system and how those would be addressed by a dietician."
"Spent some time reviewing structure of the Physiology course. Talked about general course structure, some material that they have covered in the course/will cover in the future. The student also asked for some general advice regarding being a Bioengineering major (i.e. course planning, certain professors to look for, how to work efficiently within the department). He had some question about other Bioengineering courses that he is in as well, so I helped with those assignments. We also set a plan for the upcoming weeks."
"In preparation for the final in Chemistry that the student is gong to have next week, we went over 2 out of 3 of her tests from this semester. She has a solid foundation in concepts."
"The student still has not received any test grades back, however she felt very comfortable with her last test. We reviewed basic principles of pressure, partial pressure of gasses, Boyle's law and application with selected problems."
"The student went over two chapters in her assessment test review book. She was prompted to read two short review chapters out loud and was asked questions for comprehension throughout the chapter. She also answered review questions following each chapter and was prompted to go back into the text when looking for answers. In addition, she went over challenging questions for her final review in Geometry. Modeling of solutions as well as additional practice questions were provided for reinforcement."
"The student and I went over the format for the Chemistry final and discussed an outline of the topics that will be covered on the exam, including atomic structure, periodic trends, and chemical bonding. We reviewed these topics and completed a few multiple choice and free response questions to show how the topics would be presented on the exam."
"The student and I started our introduction to Chemistry. We talked about scientific notation, significant figures, atomic structure, isotopes, and ionization. We also had an introduction to bonding and electron structure."
Nearby Cities:
Shawnee Mission Biology Tutoring
,
Overland Park Biology Tutoring
,
Leawood Biology Tutoring
,
Olathe Biology Tutoring
,
Prairie Village Biology Tutoring
,
Grandview Biology Tutoring
,
Kansas City Biology Tutoring
,
Kansas City Biology Tutoring
,
Independence Biology Tutoring
,
Lawrence Biology Tutoring
,
Lee's Summit Biology Tutoring
,
Shawnee Biology Tutoring
,
Blue Springs Biology Tutoring
,
Leavenworth Biology Tutoring
,
Liberty Biology Tutoring
Nearby Tutors:
Shawnee Mission Biology Tutors
,
Overland Park Biology Tutors
,
Leawood Biology Tutors
,
Olathe Biology Tutors
,
Prairie Village Biology Tutors
,
Grandview Biology Tutors
,
Kansas City Biology Tutors
,
Kansas City Biology Tutors
,
Independence Biology Tutors
,
Lawrence Biology Tutors
,
Lee's Summit Biology Tutors
,
Shawnee Biology Tutors
,
Blue Springs Biology Tutors
,
Leavenworth Biology Tutors
,
Liberty Biology Tutors
Call us today to connect with a top
Biology tutor in Lenexa, KS
(816) 336-1167