We are open Saturday and Sunday!
Call Now to Set Up Tutoring:
(816) 336-1167
Private In-Home and Online Accounting Tutoring in Lenexa, KS
Receive personally tailored Accounting lessons from exceptional tutors in a one-on-one setting. We help you connect with in-home and online tutoring that offers flexible scheduling and your choice of locations.
How can a Accounting tutor help you?
Accounting is a valuable skill that can be useful to a number of career opportunities. Accountants do everything from organizing an organization's financial statements, to analyzing costs, and auditing a company's finances. Learning the skills required to do these things well typically happens in an accounting course. If you're currently taking an accounting course, and struggling to really grasp the nuances of the field, that's okay. It's perfectly natural to struggle. One great way to overcome those struggles is to work with a private tutor. To be matched with an accounting tutor in Lenexa, KS, who will put your needs first, contact the educational directors at Varsity Tutors.
One of the best parts about working with a professional tutor is gaining access to an expert in the field of accounting. You could ask all of your questions as soon as they come, and will no longer have to spend your time searching for those answers on your own. Additionally, your tutor will work with you to identify your weaknesses and then will develop a targeted lesson plan to try to help you overcome them. You'll find that working with your tutor could make your study sessions more efficient, ultimately allowing you to learn more about accounting in the same amount of time you've been spending studying. So why wait? Call us today, and let us find you an accounting tutor in Lenexa who could help you pass your course with flying colors.
Another great aspect of working with a tutor is the flexible nature of their schedules. We'll be sure to match you with someone who can accommodate your schedule, meaning that you'll never need to rearrange the other important activities in your life just to get the accounting help you need. Whether you want to meet at your house, the park, or anywhere else is entirely up to you. You can even set up an online tutoring session, which comes in the form of a face-to-face study session with your tutor. Varsity Tutors will match you with an accounting tutor in Lenexa who will motivate you to reach beyond your goals in accounting, all while being sure to accommodate your scheduling needs.
Through individualized learning sessions, a flexible schedule, and more, you'll find that working with a tutor could help accelerate your learning process in the field of accounting. Get in touch with Varsity Tutors today for help finding an accounting tutor in Lenexa, KS. You might be happy you did.
Recent Tutoring Session Reviews
"We went over the last chapter before the final because she was never tested on it.  We planned to review too but did not get to it.  The student picked up the new material well and we completed an assignment that would count as a test.  If there is time this week we hope to meet to review for the final but I think if she is dedicated and works through new problems by herself she can check a lot of her understanding of previous chapters.  Hopefully we can meet to really reinforce the material from the rest of the chapters."
"We covered 1 final problem in chapter 9 and then moved on to chapter 10.  We worked through the different types of reactions the student needs to know (double replacement and redox).  We practiced identifying oxidation states and calculating concentrations.  We ended just before covering the half-reaction method of balancing redox equations."
"We reviewed future tense formation ("ir + verb"), including conjugation of "ir." We then reviewed vocabulary on travel and accommodations, and composed fifteen sentences in Spanish using the future tense."
"The student and I continued to work on developing her number sense through addition and subtraction flashcards and using different strategies to figure out the answers in her head.  She is definitely showing improvement.  We also looked at her homework."
"Overview of SAT prep, general discussion of format, specific look at the grammar section and checklist of all common grammar errors tested. We began by discussing the SAT broadly, her academic strengths, what she struggled with specifically, etc. The second half we spent on grammar. I gave her my usual introduction to the section, which is a comprehensive list of all the major errors tested, with example questions drawn from the practice book. The lesson went well overall."
"Topics: The students' current courses and requirements, general principles of persuasive writing, forming a thesis, practice forming a thesis, good sources of examples to support an argument, practice forming examples, SAT essay format, and assignments to work on for next week's session. Progress: Both student performed well on the verbal sections of the recent tests. This was the first session and each student has individual needs. Now that I know their courses and have a clear idea of their needs, I will be able to prepare an organized and substantial lesson plan for next week."
"The student and I went over a practice science section - he scored a 28!!! We spent the rest of the session working through math problems. We went over some fairly complicated exponent problems and functions. He is doing very well on everything but I think we need a little more practice on functions, especially functions within functions."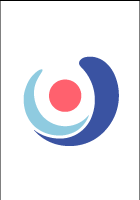 "Covered an entire math section, focusing mainly on geometry and trigonometry problems. Pinpointed some geometric shortcuts that the student should review and memorize for the test (special triangles, distance/midpoint formulas)."
"We went over factoring various numbers. We are almost done with all aspects of factoring. The students wanted to go over rate today as well so we did. They both want to work on mixed problems next week so I will be coming up with some questions over that concept for them to work on."
"In this session we focused on going through the Critical Reading passages and the Writing Essay. She's really bright and picked up on the information really well. We reviewed all the previous week's homework as well."
"This class I brought in a book of short folk tales from Hawaii. We read three of them. Two of them she read aloud to me, and she did a very good job understanding. I went from checking comprehension every paragraph to every page. The third story I had her read silently, and I asked her questions every page."
"In our session, the student and I covered the properties of waves and sound that they were discussing in her physics class. I left her with my notes and a website that had several short questions for her to practice with."
Nearby Cities:
Shawnee Mission Accounting Tutoring
,
Overland Park Accounting Tutoring
,
Leawood Accounting Tutoring
,
Olathe Accounting Tutoring
,
Prairie Village Accounting Tutoring
,
Grandview Accounting Tutoring
,
Kansas City Accounting Tutoring
,
Kansas City Accounting Tutoring
,
Independence Accounting Tutoring
,
Lawrence Accounting Tutoring
,
Lee's Summit Accounting Tutoring
,
Shawnee Accounting Tutoring
,
Blue Springs Accounting Tutoring
,
Leavenworth Accounting Tutoring
,
Liberty Accounting Tutoring
Nearby Tutors:
Shawnee Mission Accounting Tutors
,
Overland Park Accounting Tutors
,
Leawood Accounting Tutors
,
Olathe Accounting Tutors
,
Prairie Village Accounting Tutors
,
Grandview Accounting Tutors
,
Kansas City Accounting Tutors
,
Kansas City Accounting Tutors
,
Independence Accounting Tutors
,
Lawrence Accounting Tutors
,
Lee's Summit Accounting Tutors
,
Shawnee Accounting Tutors
,
Blue Springs Accounting Tutors
,
Leavenworth Accounting Tutors
,
Liberty Accounting Tutors
Call us today to connect with a top
Accounting tutor in Lenexa, KS
(816) 336-1167