Call Now to Set Up Tutoring:
(816) 336-1167
Private In-Home and Online ISEE Tutoring in Leavenworth, KS
Receive personally tailored ISEE lessons from exceptional tutors in a one-on-one setting. We help you connect with in-home and online tutoring that offers flexible scheduling and your choice of locations.
Recent Tutoring Session Reviews
"For this session, we began work on a second practice exam in preparation for the middle level test. Entering into the meeting, I was expecting the student to excel in math and have some trouble in reading, but he did much better across the board. Considering the fact that we met after school, I was surprised by his ability to stay focused and interested throughout the session. I repeated many of the strategies I had introduced over the past several weeks. This primarily included ways to manage questions that do not have an obvious answer. As previously mentioned, I believe that his recent performance indicates that he has progressed significantly over the past few months. Thanks."
"Today's session included a writing assignment, sentence completion, and word problems. It is evident that the student is stronger in the quantitative portions of the test. I have given instruction to at least work on his vocabulary throughout the week."
"For the first half of the session we went over the math homework I had assigned the student (triangles- perimeter and area). We circled back to the same concepts at the end of the session, which he was able to answer correctly. We went through the assigned vocabulary which was again very good. We used the remainder of the session to work on reading comprehension."
"I had the pleasure of meeting the student and her mother this past Saturday. She is a driven, articulate 6th grader who already has aspirations for attending a top flight college. She plans on taking the ISEE next year to change schools, but is concerned about her understanding of finite mathematics. Upon working with her, I found that she knows the majority of the concepts necessary for the ISEE, but can get anxious easily. She admits that she is often tense and nervous during tests, often affecting her performance. In the next session, we will work on meditating and breathing exercises that should help to calm her down come test time."
"The students worked on essay writing and vocabulary. They practiced outlining essays in 2 minutes or less and developing topic sentences and thesis statements. I worked with them to quickly come up with ideas when given a topic, narrowing the scope, and then writing a five- to six-paragraph essay."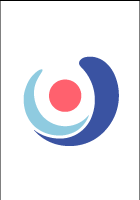 "Student and I discussed the structure of the assessment and the types of questions that she would encounter in each section. I had the student work through the verbal reasoning section of the practice test, on which she performed well for her first exposure to the mid-level test. Additionally, she completed nearly half of the quantitative reasoning questions. Together, we worked through those she missed, which mostly dealt with algebra and statistics/probability, to which she has not yet been exposed in school. For homework, I asked her to look through her practice book and find the list of practice vocabulary words. She will make notecards (with definitions) for 15-20 words and complete the quantitative reasoning section of the practice test. We plan to review her answers during our next session."
"The student and I reviewed all the parts of the test for grades 7 and 8. His knowledge of all areas is very strong. He plans to email me a short essay."
"We covered a sample of math topics, reading comprehension, and vocabulary problems. Gave special attention to math problems with percentages and proportional reasoning."
"The first thing we did today was review vocabulary. I noticed that his vocab list is a little disorganized and some of his definitions are confusing, so we talked about how to find a good definition. I also helped him with context for some of the words. I added to his prefix lists and added inter- and con-. We looked at reading comprehension passages and talked about paying attention to the passage itself. Other than that, we worked mostly on math. We talked about dividing fractions. I ask him "what's the first thing you do when dividing fractions?" every time he does a practice problem -- I want to get him to hear the question in his head when he's taking the test. We looked at mean, mode, median, range, and different kinds of tables and graphs. He won't need to manipulate or create graphs or tables, just know how to read them. We also talked about geometry -- I taught him volume of a rectangular prism or cube, and he practiced that. The other type of problem we worked on was how to find a given percentage of a given number."
"Focused on the writing section of the exam, focusing on grammar, essay structure, punctuation usage, and organizing ideas/essay structure."
"This was our final session before he took the test. We took it easy and talked about what to expect on the day of the test, and I walked him through the strategies he's been learning."
"Our final session! We spent our time focused on reviewing important steps and tricks to be aware of. We picked up with quantitative reasoning, working a few tricky problems. We tried to focus on identifying what kind of problem we were dealing with (the kind of equations to use, how the numbers relate). Sometimes the student really grasps this. We moved on and discussed reading comprehension--which we have worked a lot together on, so we mainly just reviewed. She worked through a couple of tricky passages. Finally, we reviewed mathematics achievement. Again, we discussed the tricks to watch out for and did a couple of practice problems. We left on a good note, and I'm confident that her reading comprehension and verbal sections will be strong. So long as she reads her problems thoroughly, her quantitative reasoning and Mathematics achievement should reflect her intelligence. I'm excited to hear the results!"
Nearby Cities:
Shawnee Mission ISEE Tutoring
,
Olathe ISEE Tutoring
,
Prairie Village ISEE Tutoring
,
Lenexa ISEE Tutoring
,
Lawrence ISEE Tutoring
,
Shawnee ISEE Tutoring
,
Gardner ISEE Tutoring
,
Merriam ISEE Tutoring
,
Maryville ISEE Tutoring
,
Lansing ISEE Tutoring
,
Bonner Springs ISEE Tutoring
,
Eudora ISEE Tutoring
,
De Soto ISEE Tutoring
,
Edwardsville ISEE Tutoring
,
Tonganoxie ISEE Tutoring
Nearby Tutors:
Shawnee Mission ISEE Tutors
,
Olathe ISEE Tutors
,
Prairie Village ISEE Tutors
,
Lenexa ISEE Tutors
,
Lawrence ISEE Tutors
,
Shawnee ISEE Tutors
,
Gardner ISEE Tutors
,
Merriam ISEE Tutors
,
Maryville ISEE Tutors
,
Lansing ISEE Tutors
,
Bonner Springs ISEE Tutors
,
Eudora ISEE Tutors
,
De Soto ISEE Tutors
,
Edwardsville ISEE Tutors
,
Tonganoxie ISEE Tutors
Call us today to connect with a top
ISEE tutor in Leavenworth, KS
(816) 336-1167