Call Now to Set Up Tutoring:
(404) 704-6763
Private In-Home and Online Pre-Calculus Tutoring in Lawrenceville, GA
Receive personally tailored Pre-Calculus lessons from exceptional tutors in a one-on-one setting. We help you connect with in-home and online tutoring that offers flexible scheduling and your choice of locations.
Recent Tutoring Session Reviews
"In our session we worked through an old test. She was very focused and understood how to do work all problems except solving identities. We calculated that she can get a 65 on the first 2 sections, and I showed her three ways to get started on the identity problems."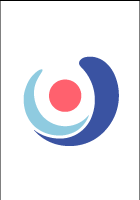 "The student and I went over functions and the basic concepts behind them such as domain, range, and how to determine if an equation is function. He wanted to go over this because he had problems earlier in the semester understanding the concept, so he just wanted to touch back. His main lesson this week was ellipses, how to graph them and determine the unknowns a & b. Identifying the foci and vertex of the function etc. He had extra practice in his book."
"This week, the student wanted to work on material from his pre-calculus class instead of his AP Chemistry class. He has a quiz coming up on Friday on material from chapter 7.3 in his book. We read through the chapter explanations and examples together and then practiced the concepts together. We covered solving multivariable systems, partial fractions (with polynomials), and curve fitting. Multivariable calculus can be complicated, but he seemed to understand the concepts well and got many of the questions right. I told him to look out for two things that can be tricky about partial fractions of polynomials: when the numerator has a higher power than the denominator (you have to divide the polynomial first before factoring out) and when there is a repeated factor in the denominator. I think that if he practices solving multivariable systems and solving partial fraction problems, he will do very well on his quiz!"
"We spent the day working on parameterized equations. We worked on graphing these equations and converting them into their rectangular form. We worked mostly on determining bounds and orientation of these graphs. In physics, we worked slightly on momentum and the difference between inelastic and elastic collisions."
"We reviewed for the test on Wednesday using a packet that covered materials such as polynomial graphing, domain, range, end-behavior and continuity of a function. We also covered proving a even and odd function"
"We reviewed more ballistic motion. The student has this solid. We covered parametric equations of circles and ellipses. We also covered composition of equations (e.g., the parametric equation of a circle revolving around another circle)."
"Today we covered two of the written problems that the student had left. These include a problem on combinations/summations and another problem based on a cube and the angle of the intersection of the diagonals. Then we moved onto the online problems that the student has for the week. There were some problems on partial fractions, summations, and trig problems. We will finish this set on Sunday since the online problems are due Monday."
"Today, the student and I went over her homework assignment due in class tomorrow. The assignment revolved around solving equations for exponential growth and decay. It was great progress from our first session! After going over several examples together, I could tell that she fully understood what she was doing. I was very happy to see this, and look forward to similar progress in the future."
"First, the student and I worked on her math work. She has finished with matrices and now has moved on to circles. Today's homework covered The Unit Circle. Once the homework was complete, we worked on the assessment prep."
"We continued working on vectors, bearings, and added in dot products for vectors. The student's math class involves a lot of physics, so we spent extra time talking about why vectors work the way they do. By the end of the session, she was much more comfortable with these concepts. She will have to practice a little more on her own as well."
"The student wanted to go over his homework assignment which covered dot products of vectors. We also touched on topics such as using dot products to find magnitude or angles between vectors. At first, he seemed very lost as to how to set up the equations to solve the question. After a few practice problems, he was able to set up the equations. He will need to practice more on his own to make sure that he is able to get it on a quiz or exam. In order to better prepare for his exams, I asked if he could get the exam reviews by the time we have our sessions."
"The student and I had a productive but certainly not easy session today. We focused on long division of polynomials because we needed to find zeros (or factors) of equations. This was a new and not easy concept."
Nearby Cities:
Alpharetta Pre-Calculus Tutoring
,
Johns Creek Pre-Calculus Tutoring
,
Duluth Pre-Calculus Tutoring
,
Marietta Pre-Calculus Tutoring
,
Dunwoody Pre-Calculus Tutoring
,
Norcross Pre-Calculus Tutoring
,
Sandy Springs Pre-Calculus Tutoring
,
Decatur Pre-Calculus Tutoring
,
Roswell Pre-Calculus Tutoring
,
Athens Pre-Calculus Tutoring
,
Atlanta Pre-Calculus Tutoring
,
Smyrna Pre-Calculus Tutoring
,
East Point Pre-Calculus Tutoring
,
Gainesville Pre-Calculus Tutoring
,
Peachtree City Pre-Calculus Tutoring
Nearby Tutors:
Alpharetta Pre-Calculus Tutors
,
Johns Creek Pre-Calculus Tutors
,
Duluth Pre-Calculus Tutors
,
Marietta Pre-Calculus Tutors
,
Dunwoody Pre-Calculus Tutors
,
Norcross Pre-Calculus Tutors
,
Sandy Springs Pre-Calculus Tutors
,
Decatur Pre-Calculus Tutors
,
Roswell Pre-Calculus Tutors
,
Athens Pre-Calculus Tutors
,
Atlanta Pre-Calculus Tutors
,
Smyrna Pre-Calculus Tutors
,
East Point Pre-Calculus Tutors
,
Gainesville Pre-Calculus Tutors
,
Peachtree City Pre-Calculus Tutors
Call us today to connect with a top
Pre-Calculus tutor in Lawrenceville, GA
(404) 704-6763