We are open Saturday and Sunday!
Call Now to Set Up Tutoring:
(310) 617-6847
Private In-Home and Online Phonics Tutoring in Lawndale, CA
Receive personally tailored Phonics lessons from exceptional tutors in a one-on-one setting. We help you connect with in-home and online tutoring that offers flexible scheduling and your choice of locations.
Recent Tutoring Session Reviews
"We went through a worksheet on May vs. Might and discussed the (very subtle) differences. Then we reviewed the sections that we read in the book on verb tense and the student went through a difficult worksheet that emphasized editing and finding tense inconsistency. This proved to be time-consuming and difficult, so I'll be bringing further verb tense practice next time, as well as bringing back some of the other work that I had prepared for today, including editing practice and mad-libs. I will also be preparing some work on Adverbs. I left the students with a Their/They're/There worksheet to do for practice, and we set our next two meeting times."
"The student had part of his rough draft on Macbeth due on Friday. We reviewed the existing work he had done and brainstormed ideas for the new paragraphs. The student developed two additional solid paragraphs. We will meet again in before the final draft is due."
"We went over the instructions for her final argumentative paper that were given by her professor. Then we read through her rough draft paper and discussed the comments her professor had left about the draft. We did some additional research to add sources to her paper (she needs 7), and I talked to her about similar issues that she could add as support to her main point. She uses English as her second language. She has a lot of great things to say. The difficulty is translating that into what her professor wants from the paper. I left her with 4 more main issues to elaborate on, and she was going to do more research to find a couple more sources to include in her paper. We are going to meet again tomorrow evening to go over the new additions and for me to check her paper for grammatical errors."
"The student covered her reading homework, which consisted of reading a story, starring or underlining character traits, motivations, and opinions. She also answered questions about these things. After I explained what character traits are, she did very well and was able to comprehend what she was reading quickly."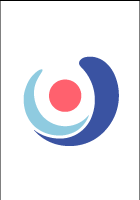 "The student did a great job again today! We worked on war, eu, gn, gh, and oe sounds. We also spent some time on words that don't follow the rules. He's still struggling with "does" and "says" to spell them. His handwriting is becoming more and more natural and consistent. In reading Harry Potter, he figured out some really challenging words like guards and couple, but he had a hard time with goalposts. He is comprehending what he is reading, as is evidenced by his excitement as he was reading about the golden snitch and he had it figured out before he read the actual words. He is clearly enjoying the experience of reading such a challenging book, and it is wonderful for his confidence!"
"The student did a great job reading aloud and answering questions about the material. He read to me from a favorite book of his and we discussed it. We reviewed the parts of speech, and I left him with a lot of reading/writing/spelling challenges."
Nearby Cities:
Malibu Phonics Tutoring
,
Oxnard Phonics Tutoring
,
Santa Barbara Phonics Tutoring
,
Woodland Hills Phonics Tutoring
,
Santa Clarita Phonics Tutoring
,
Thousand Oaks Phonics Tutoring
,
Simi Valley Phonics Tutoring
,
Ventura Phonics Tutoring
,
Camarillo Phonics Tutoring
,
Moorpark Phonics Tutoring
,
Santa Paula Phonics Tutoring
,
Agoura Hills Phonics Tutoring
,
Calabasas Phonics Tutoring
,
Port Hueneme Phonics Tutoring
,
Fillmore Phonics Tutoring
Nearby Tutors:
Malibu Phonics Tutors
,
Oxnard Phonics Tutors
,
Santa Barbara Phonics Tutors
,
Woodland Hills Phonics Tutors
,
Santa Clarita Phonics Tutors
,
Thousand Oaks Phonics Tutors
,
Simi Valley Phonics Tutors
,
Ventura Phonics Tutors
,
Camarillo Phonics Tutors
,
Moorpark Phonics Tutors
,
Santa Paula Phonics Tutors
,
Agoura Hills Phonics Tutors
,
Calabasas Phonics Tutors
,
Port Hueneme Phonics Tutors
,
Fillmore Phonics Tutors
Call us today to connect with a top
Phonics tutor in Lawndale, CA
(310) 617-6847