We are open Saturday and Sunday!
Call Now to Set Up Tutoring:
(888) 888-0446
Private In-Home and Online Latin America History Tutoring
Receive personally tailored Latin America History lessons from exceptional tutors in a one-on-one setting. We help you connect with in-home and online tutoring that offers flexible scheduling and your choice of locations.
How can a Latin America History tutor help you?
Latin America is massive and its history is extremely complex. The earliest history of the area includes the pre-Columbian empires of the Aztec, Inca, and Maya. Modern history covers the revolutions of the early nineteenth century and the political turmoil of the late twentieth century. Understanding all of this complex knowledge and history in a way that allows one to make connections, develop critical statements, and write argumentative essays can be extraordinarily challenging. Many students find they need additional assistance to keep up with their class work. Varsity Tutors specializes in helping students connect with qualified tutors.
Each nation in Latin America has its own unique history, but all of those histories are deeply interconnected to each other. The countries of Latin America all battled similar imperial powers in the early nineteenth century. Continent-wide wars affected many different countries at the same time in the early twentieth century. Cold War politics disrupted nearly every country in the region, with governments swinging wildly between policies and practices.
The pre-Columbian history of Latin America is perhaps the most challenging for some students. The empires and civilizations that makeup the rich historical tapestry of the region are entirely unfamiliar to many students. The societies were as complex as those of Rome, Greece, and Egypt but are often far less familiar. They had their own languages, religions, and government practices. It can be remarkably difficult to keep the ancient civilizations of the Olmec, Inca, and Aztec separate. The modern history of Latin America poses its own challenges for students. The region was divided into many different nations, each with their own unique history. Latin American studies explore issues of racism, colonialism, imperialism, various types of governments, religion, civil war, and many other difficult topics.
Students who are having trouble keeping all of this straight are not alone. Latin American history is a difficult subject for many people, but private tutoring can help. Latin America history tutors love the subject and are experienced with the central intricacies of Latin America. They want to help their students understand and appreciate the complexities of historical events in the region. Many of the educators have degrees from well-known institutions and expertise in the field, and all share the desire and aptitude for leading students to success.
Working with a private tutor on Latin American history provides students with a truly individualized educational experience. Tutors take the time to get to know their students. They discover each student's academic strengths and weaknesses, their learning goals, the subject knowledge they have already mastered, and their individual learning styles. This information is then used to create a customized learning plan, which will enable the student to reach their academic goals as quickly as possible. During sessions, tutors are able to help students in many ways, including reviewing lessons, assistance with research essays, or helping students prepare for exams.
Finding the time to meet with a personal tutor may be far easier than expected. Tutors are available for day, evening, and weekend sessions. They can meet in locations which are most convenient for the student, such as at the student's home, an educational campus, library, or coffee shop. Tutors can even work with students online if in person meetings are difficult to schedule.
Struggling with an unfamiliar subject is something many students feel is simply a routine part of their academic career. However, this doesn't have to be the case. Often, the problem is students aren't receiving the individual attention they need to thrive in their learning environment. A personal tutor is able to ensure students are provided with the resources they need to master the material at a comfortable pace. Varsity Tutors connects struggling students with tutors specializing in the field. Contact us today to find out how to connect with a Latin American history tutor.
Recent Tutoring Session Reviews
"Today we worked on Western Civ homework. The student brought some of her notes and we worked on getting answers for the summary from the notes. Then, since she had had difficulties filling out the notes for a film that they watched in class, we re-watched part of the film and worked on getting answers to the questions."
"In AP World History we did some diagnosis of what his issues with the test are, his strengths/weaknesses. We charted a plan for the next week and a half in preparation for the exam. Covered Unit 1 of 6 during this session as well. Left a book for him to use to study."
"Met with the student yesterday 5/8 from 7pm - 8:30pm. She completed all assignments from the previous week. We reviewed the assignments and discussed major empires that she did additional research on her on, showing great deals of motivation to learn. She felt that not doing questions on test prep was something she could do on her own, so we did more conversation and highlighting of topics that she still had limited knowledge on. I also asked questions that she was assigned from the previous homework, which she answered and understood. Finally she was given a lot of homework to complete that I felt was most pertinent to information she still needed to work on."
"The student continues to review World History for his final exam. He covered post WWI United States, exploring the causes and effects of the Stock Market Crash in 1929, the election of Franklin Roosevelt, and the New Deal on American society and public policy."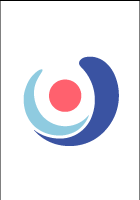 "We discussed concepts and key terms related to the end of WWII and the beginning of the Cold War, including the dropping of the atomic bombs on Japan; the German partition, the Iron Curtain, and the Berlin airlift; the formation of Israel from British Palestine; and the emergence of national independence movements headed by figures like Gandhi and Ho Chi Minh. There is only one more chapter to discuss before we begin reviewing for the student's final."
"Today the student and I began our session by working on her global studies project on Haiti. She was tasked with creating a timeline that explains the sources of poverty in the nation. She already has the beginning and ending of the timeline, so we worked together to fill in the events in the middle. She then worked to find pictures to add to the assignment. We also briefly discussed her current reading assignment in English (Greek mythology). She admits that it is better than her last assignment (Steinbeck's "The Pearl"), but she is still not a fan. She read the myth to herself and then we discussed it. For example, for Prometheus we discussed why Zeus did not want people to have fire and why Prometheus wanted to give the fire to them. We also discussed what happened to Prometheus and how that is related to nature. As yet, she does not have a project or assignment to complete for the book, she is just participating in class discussion about the myths."
"We reviewed the Civil War unit as he has a test on it tomorrow. I quizzed him and reinforced content he learned to make sure he knows the content for tomorrow."
"Today we reviewed the entire unit #11- covering The age of Jackson through the pre-civil war era. The student has a unit test on Friday. He hopes to score higher on this upcoming test, and we worked on fully answering short answer questions, to receive maximum credit. He wrote a short story, which we reviewed and corrected."
"The student wanted me to spend our last session giving him an outline of how his history class will be organized. We discussed the different approaches, including chronological and thematic. He asked for some major overall themes to be aware of, so I discussed the political, social, and economic approaches to history. This was our last session together for the summer."
"We covered the material that the student had discussed in class this week, specifically the end of the colonial period and the wars of independence. We discussed the social, political, and economic conditions of the late Spanish colonial period and the rise of the age of revolutions. We went over the liberators and the initial attempts at independence. Together, we constructed a timeline of the revolutions. I believe that she was able to understand the process better once she understood why the revolutions occurred. I asked her to complete our timeline, finishing with 1826. I have no concerns for the session and look forward to the next one."
"We spent some time discussing dinosaurs and geological eras in science. We then discussed aspects of ancient India and early Indian empires. After this, we did a paragraph narrative writing exercise. We concluded by studying the concepts of personification and hyperbole."
"We reviewed the Russian Revolution for her 5 paragraph essay test. I reviewed the structure of a proper 5 paragraph essay and how to construct a thesis and argument within the 5 paragraph essay. We discussed possible essay topics and how questions force you to argue one side of a particular argument. We also talked about how proper essay responses will make an argument one way or the other instead of just discussing general facts about a given time period."
Call us today to connect with a top
Latin America History tutor
(888) 888-0446