We are open until 8pm!
Call Now to Set Up Tutoring:
(518) 300-4098
Private In-Home and Online Calculus Tutoring in Latham, NY
Receive personally tailored Calculus lessons from exceptional tutors in a one-on-one setting. We help you connect with in-home and online tutoring that offers flexible scheduling and your choice of locations.
Recent Tutoring Session Reviews
"The student and I covered various differentiation problems, with a focus on solving the problems in different ways. While she is still struggling with quizzes and tests, she is a hard worker and she continues to tackle mental blocks. I have been emphasizing breaking the problems down into components and tackling each component separately in order to solve the problems."
"The student and I had a good session. She has the first half of her calc test on Wednesday. We focused on applying different differentiation rules to various types of functions. We managed to cover all the major rules, and she was able to complete several fairly difficult problems with little input. "
"The student and I reviewed all concepts regarding limits covered up to last week in preparation for his test this Thursday. He has a strong grasp on the material. The student was encouraged to do his work carefully and thoughtfully."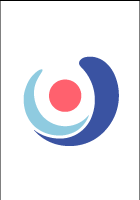 "The student and I reviewed factoring polynomials as well as finding zeros. Much of this required synthetic division, because the problems would provide zeros, and we would then have to divide the polynomial by (x-c) to produce the other zeros. We also discussed that specific zeros might have different degrees. She is a great student and a pleasure to work with. She's very proactive with her school work, which I think will engender great results!"
"The student and I reviewed for her test again tonight. We went over chain rule using many examples. I still think she would benefit from practicing this a bit more, which I will help her with tomorrow night. We also focused on the directions given and what they really mean and how to apply them. This was difficult, because they ask to find the derivative in many different ways, and then sometimes they might ask for the slope of the tangent line at a given point or the equation of the tangent line to the graph at a given point. This was difficult for her to differentiate, but I plan on reiterating again tomorrow night."
"The student and I reviewed for his exam on Tuesday. Specifically, we reviewed sided limits, infinite limits, properties of limits, and continuity, including the intermediate value theorem. "
Nearby Cities:
Westminster Calculus Tutoring
,
Connecticut Calculus Tutoring
,
Portland Calculus Tutoring
,
Hartford Calculus Tutoring
,
Waterbury Calculus Tutoring
,
Albany Calculus Tutoring
,
Danbury Calculus Tutoring
,
New Britain Calculus Tutoring
,
Schenectady Calculus Tutoring
,
Bristol Calculus Tutoring
,
Meriden Calculus Tutoring
,
Middletown Calculus Tutoring
,
Troy Calculus Tutoring
,
Shelton Calculus Tutoring
,
Torrington Calculus Tutoring
Nearby Tutors:
Westminster Calculus Tutors
,
Connecticut Calculus Tutors
,
Portland Calculus Tutors
,
Hartford Calculus Tutors
,
Waterbury Calculus Tutors
,
Albany Calculus Tutors
,
Danbury Calculus Tutors
,
New Britain Calculus Tutors
,
Schenectady Calculus Tutors
,
Bristol Calculus Tutors
,
Meriden Calculus Tutors
,
Middletown Calculus Tutors
,
Troy Calculus Tutors
,
Shelton Calculus Tutors
,
Torrington Calculus Tutors
Call us today to connect with a top
Calculus tutor in Latham, NY
(518) 300-4098