We are open Saturday and Sunday!
Call Now to Set Up Tutoring:
(702) 550-1355
Private In-Home and Online Summer Tutoring in Las Vegas, NV
Receive personally tailored Summer lessons from exceptional tutors in a one-on-one setting. We help you connect with in-home and online tutoring that offers flexible scheduling and your choice of locations.
How can a tutor help you with summer tutoring?
Find an expert summer tutor in Las Vegas today by contacting Varsity Tutors' educational directors to try to help your child begin to perform well in all of their classes. Many studies have shown that during a long summer break, many students suffer from "learning loss." Educational professionals and politicians have voiced the need for summer learning programs in public schools for decades now, and these year-round school initiatives get shot down when the extra expenses of increasing the yearly salaries of teachers for their extra time in the classroom and the increased cost of keeping school utilities running in the summer are considered.

While you may not change the fact that your child's school has not yet adopted a year-round school structure, the educational directors at Varsity Tutors are happy to help you find an independent, professional summer tutor in Las Vegas, NV, who might help keep your child's mind active and ready to tackle the next grade level with more success than ever.

A skilled summer tutor in Las Vegas, NV, might increase your child's motivation to succeed. Children often lack motivation in the classroom when they feel like they aren't performing as well as their classmates are. Having a tutor help your child improve their skills in their weakest subject areas, such as math, reading, science, or English, may lead to them actually becoming extremely eager to go back to school in the fall; they may want to show those teachers and classmates how much they have learned!

Varsity Tutors may help you find a skilled, independent summer tutor near Las Vegas who may guide your child on the path toward understanding in any subject area you would like to see them improve in. However, your child's tutor may cover a little of every subject to just keep their brain active and learning new things.

Your child's tutor may first meet with your child and you at your home or any other convenient place to discuss your goals for your child's summer tutoring sessions. Or, you may opt for online, face-to-face sessions. Of course, if your child is falling behind in any specific subject areas, those subjects may be honed on the most during their tutoring sessions. However, if your child is currently earning good grades in all classes, then their tutor may help them work ahead of their classmates and begin to excel more than ever before.

While your child's tutor may meet with them on a regular schedule all summer long, you may also opt for just a few tutoring sessions before the new school year begins to refresh their mind of what they learned during the last school year. This is especially important for subjects with concepts that build on each other, like math and science, and may help your child begin acing those tests as soon as the new school year begins!
Recent Tutoring Session Reviews
"The student and I had a good session. We began by completing a division worksheet (60 division problems). We then did a few division word problems. The student has become quite skilled with division. We then worked on some more reading comprehension practice dealing with inferences. She showed improvement from the last time we did this! We then worked on some various writing exercises centering on using descriptive words and on writing personal narratives (i.e., writing about oneself). We will be doing a letter as our next writing task."
"In this session we started with a rhythm that the student prepared and he did OK. We analyzed it and after that he was able to perform it much better. We continued practicing the song he will learn and we went through new chords for it. The rest of the lesson we worked on his project. We finally found a way to import his videos and next session we will start building and adding material."
"The student and I covered math, reading comprehension and writing during this session. We went over addition and subtraction of double digits and basic word problems. She understood both fairly easily and was able to read the word problem then figure out what the question was asking. She had a little trouble deciding what unit the answer was in though. We will cover more complicated problems next time. During the reading comprehension portion she read 3 passages aloud and answered the questions. We discussed what was going on in the story after each paragraph which helped her comprehend the story. We talked about answering the questions in full sentences instead of one word answers which she grasped quite well. Lastly we wrote a story about her vacation over Spring Break. We discussed how to write a story. She did have some trouble with this portion but we will work more on story writing in the coming weeks. Over all this was a great session!"
"In this session we focused on how to move flashcard study from short-term to medium-term memory. We began covering the RESPA section."
"At our last meeting the student and I began the actual research process. We read some primary and secondary source material re: her paper topic, took notes, started constructing an outline, and concluded with a brief summary of all that we had looked at together."
"We began the session by going over biology, and completing the student homework on index fossils. We then moved onto her "Senior Involvement Project" (SIP), a group endeavor whose focus is on American attitudes towards foreign cultures. We worked on the student's portion of the group essay, developing ideas and adding content."
"Organization of homework materials, studying games, understanding memorized bible quotes Left with: List of books to bring home for the weekend for homework, flashcard game for LBH, flashcards for Spanish"
"We worked on three different topics: SSAT Middle Level Test 1, section 2 (reading) - Ore had 35 of 40 correct; she is a careful and precise reader. We also did 15 questions in section 4 (math) - had 13 of 15 correct. We also worked on the student's social studies project, to select a longitude and identify three locations along the longitude, then research them using the factbook. I explained the difference between longitude and latitude, and the student selected three locations using the Prime Meridian. For next week, the student is to finish the sections of the SSAT Middle Level Test, and submit a writing sample of two to three paragraphs based on one of the readings she's been given."
"The student and I went over the outline for his upcoming paper. He seems to have a bit of a hard time figuring out strong topic sentences, and is still working on integrating evidence and analysis. I recommended he go through his note sheets and highlight which information he plans on using to make the next steps a little easier!"
"We organized all of his folders by putting in tabs for all of his subjects and discarding unwanted papers."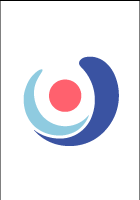 "We discussed and covered basic principles of epidemiology, including commonly used equations. We applied these principles, concepts, and equations to homework problems and examples. We analyzed data tables and graphs and extrapolated the information to make generalized epidemiological and public health statements, inferences, and assumptions."
"We reviewed for the student's Epidemiology midterm. Topics included disease prevalence and incidence, age adjusted outcomes, etc."
Call us today to connect with a top
Summer tutor in Las Vegas, NV
(702) 550-1355