Call Now to Set Up Tutoring:
(702) 550-1355
Private In-Home and Online MCAT Tutoring in Las Vegas, NV
Receive personally tailored MCAT lessons from exceptional tutors in a one-on-one setting. We help you connect with in-home and online tutoring that offers flexible scheduling and your choice of locations.
How can MCAT tutoring help you succeed?
You've worked hard through high school and college on science and mathematics, and now, after working hard on your pre-medical undergraduate courses, you're applying for medical school. Now, you've scheduled your Medical College Admissions Test, and you want to do your best on this multiple choice exam. You may try to help you are ready for the MCAT exam by contacting our educational directors in Las Vegas, NV, to get the help you need today.

Maybe you've used a tutor in grade school or college, or as a higher education student, perhaps you're used to going at this alone. Many students, regardless of age, benefit from the individual attention of a tutor who works in their specialty. For prospective medical students, there are many tutors we may connect you with who work in the medical field, so they have a personal knowledge of the complexity of the MCAT. Our educational directors may match you with an MCAT tutor in Las Vegas who is knowledgeable in a host of alternative teaching methods to best teach to your particular learning style. If you need a boost reviewing core subjects like biology and chemistry, or you want to work on timing each of the 4 sections, your personal MCAT tutor may help.

The four sections of the MCAT are Biology and Biochemical Foundations of Living Systems; Chemical and Physical Foundations of Living Systems; Psychological, Social, and Biological Foundations of Behavior; and Critical Analysis and Reading Skills. Each of these areas has their own core academic concerns, which overlap in some ways. The undivided, easily accessible attention of a tutor may try to help you understand how these areas interconnect and how they may apply to your later medical field. Your personal tutor is available to you in person and online, whenever and wherever works best for you. The educational directors at Varsity Tutors are skilled at helping students in Las Vegas, NV, connect with MCAT tutors.

If you're preparing for the MCAT, let Varsity Tutors connect you with a tutor in Las Vegas. Your score may be valid for two to three years, but you want to ensure that score is as high as possible to get you into the medical school you want. With a possible 472 to 528 points total, or 118 to 132 per section, this computer-based standardized test counts each correct answer as one point. When each section has a time limit, it is important to recognize the right answer each time, with time to spare. We may help. Call our educational directors to find you an expert MCAT tutor in Las Vegas to try to help you get ready on test day.
Recent Tutoring Session Reviews
"The student and I went over the review passages that he did for homework. We also went through a new review passage together. The student is still struggling with philosophy passages so he is going to start reading the Leviathan to become more familiar with that style of writing."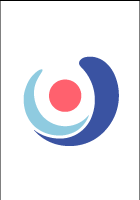 "Today we reviewed Fluids and Solids, Electrostatics and Magnetism, Circuitry, Gases, and Phases. We went over practice questions the student had done, and with math questions she knows how to do the work. We talked about how to look out for red flags for particular topics and equations. She did well in all areas, but she did particularly well with circuit questions."
"The student and I covered the verbal reasoning portion of his practice exam. He is getting closer to his desired score but continues to struggle on certain passages, especially ones that focus on the humanities. I encouraged him to use the proven strategies we've discussed, such as looking at the first/last sentence of each paragraph and generating a summary of the main idea. We also discussed his college application, in particular how he felt his personal statement was coming along. He felt things were going well and that his MCAT exam was his final hurdle on his path to school. I encouraged him to consider reading a few articles a week about a humanities topic to improve his comfort with reading those types of subject matter. One sign of improvement is he is consistently narrowing the answers to the two best options, so he is at the point where he needs to make the final step in problem-solving."
"We worked through in detail a general chemistry practice passage dealing with the blood buffer system, and we reviewed acid/base chemistry. We then began thermodynamics: the first law of thermodynamics, energy, heat, and work; isobaric, isochoric, isothermal, and adiabatic processes."
"First we went over a practice problem on specific heat and heat of solvation the student had from her own notes. Next we focused on organic chemistry. First we looked at some general stability questions. We used a review material. Then we went over some things about Infrared Spec and NMR. Finally, we went through some practice questions for her upcoming test."
"The student is still debating about whether or not he wants to retake the exam, so we talked through some pros and cons about either decision as well as changes he would need to make to his study patterns in order to improve his score this time around. We worked through a verbal passage together using visual mapping strategies, since that learning style suits him best. We decided that we would focus on accuracy for now and that this week he would go through verbal passages by justifying both right and wrong answer choices."
"The student and I revisited optics and lenses and reviewed the main concepts of electricity and magnetism that we had covered in the previous session. We spent the remainder of the time practicing passages including biology, general chemistry, organic chemistry, and physics. The student has improved her critical reading skills and is able to get more questions correct per passage. Additionally, her strengthened amount of knowledge has enabled her to tackle harder problems more effectively and efficiently."
"The student and I had a great first session. We reviewed key strategies to employ on verbal reasoning and using the prep books to practice those strategies. I've asked the student to complete the remainder of the verbal test before our next session."
"Topics included hepatogenesis and the role of serotonin in platelets, fatty acid metabolism/metabolic syndrome/obesity experiments, and tumor suppressor genes in cell culture experiments."
"Today we worked on concepts relating to general chemistry. We specifically covered stoichiometry, determination of elemental composition, determination of molecular formula, periodic table trends, and quantum numbers. The student felt confident in his grasp of the subject matter and was able to apply it by working through problems almost completely independently. By next week he hopes to review stereochemistry, thermodynamics, and functional groups."
"For this session, we reviewed some general chemistry concepts pertaining to the test. We first discussed the main topics required for the test and which ones to focus on the most. We then reviewed some concepts such as Bohr's atomic model, the electromagnetic spectrum and Hundt's rule for atomic orbitals. We also solved some questions that involved different topics such as emission spectra and the different types of nuclear decays."
"We went over kinematics and translational motion. She had questions, initially, in separating the x and y components for projectile motion problems, but I believe we have instilled the right concepts to approaching each problem."
Call us today to connect with a top
MCAT tutor in Las Vegas, NV
(702) 550-1355