Call Now to Set Up Tutoring:
(702) 550-1355
Private In-Home and Online Mandarin Chinese Tutoring in Las Vegas, NV
Receive personally tailored Mandarin Chinese lessons from exceptional tutors in a one-on-one setting. We help you connect with in-home and online tutoring that offers flexible scheduling and your choice of locations.
How can a tutor assist you in conquering Mandarin Chinese?
A professional Mandarin Chinese tutor in Las Vegas, NV, may help you take the steps necessary to succeed in your course. Is your class a requirement, or do you just want to learn something new? Your tutor may provide the necessary help either way. Knowing Mandarin, the most common Chinese dialect, may be useful in business, personal travel, and many other situations. Perhaps you want to work in a hotel that frequently sees travelers from the region. Knowing their native language may maximize communications and enhance their experience.

Although there are challenges, Mandarin Chinese isn't as hard to learn as many people think. There are no tenses, genders, plurals, or cases. You don't have to worry about the feminine form of a word. The main difference from Romance languages is the tonality. Your tutor may explain how words are differentiated by the tones that the syllables have, indicated by a symbol above the written vowel. Words for many things are spelled the same. It is the accent that tells what it is. For example, the words soup and sugar are spelled identically, except one has a high tone and one a rising tone.

Varsity Tutors' skilled educational directors are happy to help students in Las Vegas connect with an experienced Mandarin Chinese tutor. They'll assess your needs and goals. The independent tutor may work with you and craft targeted lessons to cover what you are most unfamiliar with. They may also serve as a conversation partner. Once you learn structure and grammar, it's then possible to focus on vocabulary, which is most efficiently learned by practicing the language in a real-world setting. To get started on this path, contact Varsity Tutors for assistance in connecting with Mandarin Chinese tutors near Las Vegas.

Tutoring offers the benefits of one-to-one instruction and the most suitable materials and teaching methods. Instructors may meet on a flexible schedule. They may set up lessons at the best place and time, even meeting up in your own home. Perhaps you have a break between classes, or a free lunch hour at work. Tutors may also meet in the evening or on a weekend. You may even meet face-to-face online on the computer, as a live learning platform allows remote instruction via the web. Why not get started right away? For assistance in connecting with an experienced Mandarin Chinese tutor in Las Vegas, NV, contact one of our educational directors.
Recent Tutoring Session Reviews
"Today we worked on dialogue again with the help of some Mandarin dramas. Since the student's case is a little different, we're using an immersion approach, speaking only Mandarin while watching and translating a TV drama. We discussed his concerns with not being able to reach his goal of being fluent. Overall, our session today went well."
"The student worked really hard today! We reviewed his vocabulary flashcards and he practiced writing sentences for his dictation test. He was enthusiastically involved and has made a lot of improvement in writing and using sentences. He had completed most of his homework by himself, so we went over the answers together and expanded the homework requirements by talking about the pages in his workbook in Chinese."
"Today we worked out one of two review sheets that the student needs to finish. We also went through his vocabulary cards. He did very well on recognition. He still needs to learn some 30 cards, but this is the best he's done so far. I am very proud of his progress today."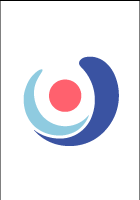 "We sang a Chinese happy birthday song together for the student's birthday. The student was very enthusiastic about the movie he watched, he recounted the story and scenes in Chinese with my help. He learned some new vocabulary relevance to the story. And we also worked on naming San Francisco landscapes in Mandarin. We will work on reviewing his 2nd grade lessons in the next session."
"Spent the first portion of the session reviewing words from prior sessions. I feel overall she is getting a good sense of the language I feel. She is starting to notice what sounds right and what doesn't."
"Reviewed Lesson 1 and new words of Lesson 2 in book ''Hanyu Jiaocheng''. Discussed what book to use next.

For lesson 1 we went through new words, grammar points, read the text, I answered client's questions. Also I provided related vocabulary and phrases, also words that are easily to be confused. We practiced conversations based on the text too."
"We had a basic conversation about the situations when taking taxi. The lesson also covers new words, phrases, and grammars etc. The student is getting comfortable with the new language and making a rapid progresses."
"After reviewing the previous lessons, we moved on to learn the "hobbies".

I gave her a handout of a list of popular hobbies. We used the sentence structures she learned from the new lesson to practice those new vocabularies. I am happy that the student continued to be motivated to learn."
"I played an "action routine" game with both students, having them imitate actions while saying the term out loud. Student 1's was the same as last week, but Student 2's included "run," "jump," and fly. I played a similar game with Student 3, but had her imitate being a penguin so she could learn the words for "swim," "climb," "eat," and "drink.""
"Yesterday, the students learned about the different rooms of the house. We are going to take the next couple of weeks to learn how to say and give directions in Chinese. I think this was a really good lesson for everyone and we were able to get through lots of new vocabulary and use the vocabulary in different contexts."
"The student worked on his science homework on Punnett squares, and some math homework. I then quizzed him on more vocabulary related to transportation. He did well, so we conversed in Mandarin briefly. I taught him how to describe going places using different means of transportation, which we practiced."
"We went over a practice conversation first, using the vocabulary and sentence structures that the student learned during last lesson. A few key vocabs/phrases are: cai4(vegetable), yao4 (need/want), ke3 yi3 (be able to). Our topics for today's lesson were country/language: how to describe one's nationality, the languages they speak, and where they live; profession/places of work: how to say where someone worked/the place at which they worked at. We also went over the different levels of schooling in Chinese (elementary, middle school, high school, college); family members: how to say dad, mom, older & younger brother, older & younger sister, uncle, aunt, husband, and wife. We also asked questions and answered questions regarding these topics such as: what country are you from? which country do you live in? what is your profession? and how many members are there in your family--as well as the appropriate answers for him."
Call us today to connect with a top
Mandarin Chinese tutor in Las Vegas, NV
(702) 550-1355