We are open Saturday and Sunday!
Call Now to Set Up Tutoring:
(702) 550-1355
Private In-Home and Online Chemistry Tutoring in Las Vegas, NV
Receive personally tailored Chemistry lessons from exceptional tutors in a one-on-one setting. We help you connect with in-home and online tutoring that offers flexible scheduling and your choice of locations.
How can a Chemistry tutor help you?
Understanding the principles of chemistry may be important if you plan on working in many STEM-related fields. Most engineers and researchers are expected to have a working knowledge of chemistry in their day-to-day lives. If you are interested in getting the most out of your chemistry studies, consider working with an experienced professional. Varsity Tutors may assist students in connecting with a tutor in Las Vegas, NV, who could potentially help them understand the concepts of chemistry. Whether you are a high school student pursuing a college preparatory diploma, or you're enrolled in college level chemistry courses, a private tutor may assist you along the way.

Varsity Tutors is happy to assist you in finding an instructor who works for you. An expert chemistry tutor in Las Vegas may help you hone your skills and try to ace the course. You may be able to learn chemistry in an interactive manner that isn't present in most classroom-based lessons. You may receive assistance as you work through problems regarding thermodynamics, chemical reaction, and molecular structure. You may even learn in a manner that prepares you for certain assessments, like the End-of-Course exam or the ACT. Since private lessons give you a more hands-on approach with your tutor, you might benefit from receiving important feedback and meaningful explanations that may help you better understand the material covered in each lesson.

For help with your chemistry course in Las Vegas contact Varsity Tutors. We may assist you in finding a tutor who is able to work around your busy schedule. Lessons may take place anytime of the week, day or night, at a location of your choice. Your tutor may be happy to meet you at your home, in the corner of your favorite coffee shop, or anywhere else nearby. Furthermore, if you aren't able to meet in person, register or face-to-face online tutoring sessions through our live learning platform. Whatever your preferences are, there is a tutor happy to assist you in understanding chemistry.

Contact Varsity Tutors today to get started with your chemistry lessons. We may help you find an expert chemistry tutor in Las Vegas, NV, who may design a study plan suited to your individual needs. This means that you may study in a manner that builds an overall understanding of chemistry, or prepares you for evaluations like the Nevada Smarter Balanced Assessments and the High School Science Exam. Whatever your specific goals are, there is a tutor happy to assist you in meeting them.
Recent Tutoring Session Reviews
"Started studying for the AP exam with the student. We went over a big review packet that she had created with her classmates. We added post-it notes to key areas to review. Today, we reviewed delta g, e cell, k, and nuclear reactions."
"Today the student learned about various gas laws. She learned to apply the right gas laws to specific word problems and unit conversion between different measurements of gases. The student covered the nature of ideal gases, STP, partial pressure, and gas laws applied to chemical equilibrium."
"- Worked on the student's practice exam. We solved more limiting reactant problems, and taught him how to calculate how much excess reagent remains after reaction. Introduced General Atomic Theory and how to use the periodic table to write electron configuration."
"Covered the nature of proteins, amino acids, peptide bonds, and the intermolecular forces of DNA. Also discussed the 3-dimensional nature of proteins and the differences in shape between primary, secondary, tertiary, and quaternary structures. Touched on the hydrophobic/hydrophilic nature of certain amino acids and the chirality of all carbon atoms involved."
"The student and I finished his math homework (inverse trig functions) and his chemistry worksheet. We're working on electronegativity as it varies across the periodic table, and how electronegativity dictates ionic and covalent bonds. Tonight's math went quickly, as most of it just involved plugging numbers into the calculator, so we also started formatting the playbill for the student's English class."
"The student and I are preparing for his state AP-chemistry exam. In order to prepare for this, we are going over AP-chemistry tests from previous years. The student seems to have a very good foundation in chemistry and only needs fine tuning in a few areas to make him an "A" student. He faltered a bit in intermolecular bonding so I requested that he review that chapter in his book before our next meeting. We will meet again tomorrow evening."
"Went through review sheet and worked out the student's issues regarding concepts and equations. emphasized the importance on units in solving problems as they let you know where you are starting and where you need to end. after that addressed any and all questions the student had regarding material."
"During my session with the student we reviewed for the upcoming Science exam. We discussed poly-atomic ions, moles, particles, amu, naming compounds, and Lewis dot structure. The student expressed a general understanding of the material. She plans to study at school until the exam next week."
"Reviewed chemistry for testing, covering periodic table concepts, valence electrons, and phase changes. I got her pre-calculus class schedule for this month and am waiting on her chemistry class schedule. We're going to cover chapter 8 of her pre-calculus book tomorrow to prep for her test this week on covering sequence series."
"The student and I have now gone over all the topics that she wanted extra coverage with and are doing complete review. She timed herself on a practice test and passed. At this point she is just doing all the previous year's questions and looking for their patterns. If she doesn't understand something conceptually then we will go over it at our last session."
"The student's second practice Chemistry test went much better! We analyzed her results and created another game plan. We also discussed the practicality of taking the Math I instead of the Math II subject test. I advised her to study up and take the Math II because it would be more impressive to colleges for her to score well on the harder test."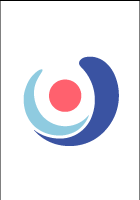 "As we are getting closer to the student's chemistry exam, we thought we'd try a different approach at remembering everything he needs for the exam: the master review sheet from syllabus. Went to the syllabus and starting from the very first subject (chemical formulas and conventions), began writing down all relevant information for understanding the concepts, including key formulas and terms. We went down the list and covered reaction basics, acids and bases, reaction kinetics, ideal gas law, rates and equilibrium, energy flow and enthalpy, Hess's law, and finished with organic chemistry. Basically covered the entire Standard Level chemistry syllabus, will continue on next meeting with HL."
Call us today to connect with a top
Chemistry tutor in Las Vegas, NV
(702) 550-1355