Call Now to Set Up Tutoring:
(702) 550-1355
Private In-Home and Online Biology Tutoring in Las Vegas, NV
Receive personally tailored Biology lessons from exceptional tutors in a one-on-one setting. We help you connect with in-home and online tutoring that offers flexible scheduling and your choice of locations.
How can Biology tutoring help you?
If you are planning on working in a science-related field, you might be expected to apply concepts covered in biology. Doctors, chemists, and environmental workers are among the professions that require a background in biology. If you are a high school or college student who is enrolled in a biology course and you want assistance building your understanding of the material covered, give Varsity Tutors a call. We may help you find an expert biology tutor in Las Vegas, NV, who may help you work to reach all of your goals in the course.

Learn how to maximize your productivity by calling the Varsity Tutors educational directors in Las Vegas to find an expert tutor in biology. You may be able to work with someone who may make your study sessions more efficient and productive. Your tutor is eager to help you meet your goals and is happy to create a custom-tailored learning program that aids you along the way. Whether you are interested in improving your overall knowledge in biology, or you need to prepare for an upcoming midterm or final exam, a private tutor may help.

Prepare for your course with an expert biology tutor in Las Vegas who may work closely with you to overcome your struggles. One-on-one biology lessons give you the opportunity to work in an environment that promotes student-teacher interaction. You may engage with your tutor as you learn about cell biology, study viruses, and learn about evolution. Furthermore, private lessons allow you to exercise some control over the direction and pace of each course. This means that you may have your tutor spend extra time working with you on material that you don't understand, while completely skipping over concepts that you have already understood. For this reason, private biology tutoring is one of the most efficient ways to supplement your studies.

If you are ready to increase your understanding of biology, give us a call today. Varsity Tutors may assist you in finding biology tutors near Las Vegas, NV, who may work around your schedule. Day or night, your tutor is happy to meet for lessons at a time that best suits you. You may even choose where you want to study, like the library, on campus, or at your favorite coffee shop. Moreover, our live learning platform also gives you the option of face-to-face online tutoring over the computer. Whatever your preferences are, Varsity Tutors may help you find a professional who is able to accommodate you.
Recent Tutoring Session Reviews
"In preparation for the student's cumulative final and AP Bio test coming up, we reviewed over some multiple choice and short answer questions in her AP Bio study guide. We covered general cellular chemistry, cell structure (organelles), protein structure, enzyme function, and cellular respiration."
"Today we continued to discuss X-linked vs X-influenced vs X-limited traits. We then discussed extranuclear inheritance and how mothers pass on their mitochondrial DNA to all of their offspring. We discussed sex determination by comparing the ZZ/ZW system to the XX/XY system, discussed how in humans the Y chromosome determines male sex, looked at the genetic makeup of the Y chromosome to see why this is so. Finally looked at aberrations in sex chromosomal number such as Klinefelter's and Turner's syndromes."
"We reviewed answers for student's final unit exam and covered any areas that needed to be reviewed such as derived traits, structural differences between prokaryotic and eukaryotic cells and gametophyte/sporophyte phases in the life cycle of plants. We also edited two journals and a class discussion on population ecology, biomes of the arctic, and alpine tundras and the impact of humans on the. Environment. It's great to see how independent the student has become in her writing. She needs little help developing an outline and has become quite good and discerning in her research. She's also taken to "technical language" quite well, learning to communicate complicated concepts in a thorough, yet concise manner."
"We spent the majority of time reviewing and answering the free response questions from the Unit 2 Review Guide provided by the student's instructor. The remaining questions on vocabulary were previously completed over the past two days. The material seemed fresh in the student's head, although we were mostly focused on the early units of the semester. We decided to spend the final session by focusing on the ecology, evolution, and anatomy units."
"The student and I worked on studying for her upcoming Biology test. We went through a set of practice multiple choice problems, taking the time to talk through the concepts behind the questions in quite a bit of depth. I also made a point to write out the concepts we talked about so she can study from our notes between sessions. After we finished the biology we worked on an algebra review packet. The student seems much more comfortable with the math, and had only had trouble with a few of the problems, which we were able to work through together."
"The student had a Biology assignment on genetics. I first explained a few parts of cell division then worked through some problems on genetics. Finally I showed him how to form a few Punnett squares."
"Today we covered mainly human anatomy in preparation for a practical. There was a study guide provided by the teacher which included over 40 terms to know for the practical, all of which would be identification and describing function questions. Overall, we ended up getting through the entire packet and all that was left for her to do was review."
"The student and I reviewed the exam. We worked through the written section and then worked on the multiple choice section. I helped her out on specific problems she was having trouble with and I focused on clarifying the concepts on why answer choices were incorrect. The student felt more confident about her upcoming exam after the tutoring session."
"The student and I went over replication, transcription, and translation, which were concepts that will be covered on the final that she did not understand. We went over each process in detail and listed the similarities and differences of each. We then went over mutations and how they can detrimentally affect these processes. The student seemed to have a much better understanding by the end of the session."
"Today was our final review for the student's final. His teacher provided a very comprehensive study guide with vocabulary, concepts, etc. I also created a practice final that the student and I corrected together. I think he will do extremely well on this final and I hope he has a better liking for the field of biology after this."
"The student and I met to prepare for his Biology final by going over his old tests. He has every single one! We talked about where he went wrong in the questions he missed and skimmed the questions he got to make sure he still remembered the information. Great first session."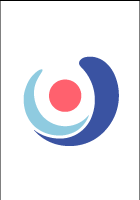 "We went over the chemistry of biology including different types of bonds like ionic, covalent, and hydrogen bonds. Also went over the importance of water to biology. Studied phylogeny and what makes up living organisms. Went over individual organelles and their structure and function. Studied macromolecules like proteins, lipids, nucleic acids, and carbs. Student is very responsive and is keeping up with the work required."
Call us today to connect with a top
Biology tutor in Las Vegas, NV
(702) 550-1355