Call Now to Set Up Tutoring:
(816) 336-1167
Private In-Home and Online English Tutoring in Lansing, KS
Receive personally tailored English lessons from exceptional tutors in a one-on-one setting. We help you connect with in-home and online tutoring that offers flexible scheduling and your choice of locations.
Recent Tutoring Session Reviews
"The student and I began today's tutoring session with a review of some algebra (in class they are working on combining like terms). Specifically, he completed 10 problems on a algebra I worksheet ("Solving Equations With Addition and Subtraction"). On this worksheet, he correctly answered 9 out of the 10 questions (90%). After completing the algebra work, he made a journal entry. I supplied the journal prompt. After he wrote his journal entry, I had him read it to me aloud. Following the journal entry, I had him write a list of 6 adjectives and 6 nouns. Today's writing focus (suggested by the student): the TV show "The Walking Dead." After he wrote his list of 6 adjectives and 6 nouns (nouns you would find on "The Walking Dead" TV program), I had him write a paragraph about "The Walking Dead" TV Show, to include the list of 6 adjectives and 6 nouns. After he finished writing his paragraph about the TV show, I had him read it to me aloud. His writing skills are strong, as he uses many adjectives and he is very descriptive in his written work (show, don't tell --- describe). Following his writing of the paragraph, he completed a parts of speech worksheet. We are continuing to review the same parts of speech terms (learning through repetition). The parts of speech terms we reviewed today are: noun, adjective, verb, pronoun, proper noun, possessive noun, and tense (past, present, and future). We will continue to review these parts of speech terms during our next tutoring lesson. He and I ended today's tutoring session with reading (aloud). I had him read a one-page story titled "The World of Ansel Adams." He is a strong reader. After reading the short story to me, I had him complete a page of comprehension questions (to check for understanding). On this specific page of comprehension questions, he correctly answered 15 out of the 17 questions (88%). He understands what he reads. He is a very bright student. During our lesson, he was focused on the task at hand. Thus our tutoring session was very productive."
"The student has a vocabulary quiz on tomorrow, so today we focused on reciting vocabulary words and each word's synonyms. The last 30 minutes I gave him 2 quizzes accompanied with a word bank. The first quiz was over each vocabulary word and a second quiz was on synonyms, and he did great on both. I know he will definitely pass with flying colors tomorrow!"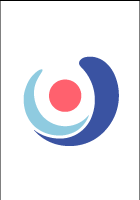 "This 1.5 hour session focused on the novel The Adventures of Tom Sawyer. The student and the tutor reviewed Chapters 28 and 29. The student answered two types of questions. The first questions related to specific events and details contained in the novel. The second set of questions emphasized critical thinking skills and perceived impressions of characters and situations in the novel. The student and the tutor also discussed social class and its impact on characters in the novel. All of the characters in the novel belong to a specific social class. The student was asked to examine those classes and interpret their impact on the novel. At the conclusion of the session, the student was asked to start an additional assignment, as requested by the parent. This additional assignment asks the student to analyze four/five major characters in the novel and make connections to their social values and impact."
Nearby Cities:
Shawnee Mission English Tutoring
,
Olathe English Tutoring
,
Prairie Village English Tutoring
,
Lenexa English Tutoring
,
Lawrence English Tutoring
,
Shawnee English Tutoring
,
Leavenworth English Tutoring
,
Gardner English Tutoring
,
Merriam English Tutoring
,
Maryville English Tutoring
,
Bonner Springs English Tutoring
,
Eudora English Tutoring
,
De Soto English Tutoring
,
Edwardsville English Tutoring
,
Tonganoxie English Tutoring
Nearby Tutors:
Shawnee Mission English Tutors
,
Olathe English Tutors
,
Prairie Village English Tutors
,
Lenexa English Tutors
,
Lawrence English Tutors
,
Shawnee English Tutors
,
Leavenworth English Tutors
,
Gardner English Tutors
,
Merriam English Tutors
,
Maryville English Tutors
,
Bonner Springs English Tutors
,
Eudora English Tutors
,
De Soto English Tutors
,
Edwardsville English Tutors
,
Tonganoxie English Tutors
Call us today to connect with a top
English tutor in Lansing, KS
(816) 336-1167