We are open Saturday and Sunday!
Call Now to Set Up Tutoring:
(847) 840-2442
Private In-Home and Online English Tutoring in Lansing, IL
Receive personally tailored English lessons from exceptional tutors in a one-on-one setting. We help you connect with in-home and online tutoring that offers flexible scheduling and your choice of locations.
Recent Tutoring Session Reviews
"We finished writing most of the student's process essay and continued studying the dumpster diving essay, which he will be tested on. He did great!"
"Yesterday was my first tutorial session with the student. This session consisted of a 'meet and greet', finding out his learning style (he is a visual learner), and the areas he felt that he could improve in English and History. We set realistic goals for the weeks to come, and I gave him a study assignment that we will review together on Thursday. Our tutorial schedule will consist of studying English on Tuesday and History on Thursday. He is a very bright teenager."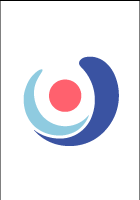 "In Language arts we covered "Commas." We discussed the series, multiple adjectives, and direct address commas. We practiced writing sentences with these commas, identifying which type of comma was used in an already made sentence, and edited a small essay to include/ delete commas when necessary. In math we focused a lot on word problems. I noticed that the student's main problem was that he was not giving himself a chance to read the problem carefully to understand exactly what it was asking. So we practiced highlighting the main parts of the problem (ex: important numbers) as well as 2-4 words in the questions themselves to summarize exactly what is being asked of him to find. I would write "What is it asking?" next to each question and have him highlight the 2-4 word summary. At first he would highlight almost the whole thing over, but by the end he got very good at picking out only the most important parts. I also noticed he was doing a very long form of multiplication, so I gave him an easier way to do long multiplication that was also faster. He also forgot how to do long division, so we worked on that as well. I gave him practice problems to take home for both math and grammar."
"The student and I continued to work on describing people. I introduced some new vocabulary and the contraction form of be. We reviewed these concepts using magazine pictures and through a "Guess Who" game. We also discussed his upcoming plans in a short conversation."
"The student and I continued to work on effective use of figurative language and description in his writing. We reviewed the exercises he completed independently, discussing the power of certain images, and the areas where he might be able to develop further detail. Then we completed a few exercises together. I asked him to describe his favorite place in great sensory detail, such that "anyone could imagine and picture the place." I asked him to write about the first time he met his best friend, and I also asked him to write a "how to" set of instructions for something that normally would not come with a set of instructions (he wrote about how to enjoy a book). Then, as a tricky assignment, I asked him to combine his best friend, his favorite place, and a set of instructions for what to do in case of some kind of conflict involving these three things."
"The student and I continued to work on his comprehension skills. Mom expressed concern at his ability to read independently and then write about what he read. While I don't have him read independently for me, he is absolutely able to write about what he read. I suggested having him read aloud to complete his reading log at home. We continued to work through the Hardy Boys book, which is quite a challenge for him, with lots of words to decode. I want him to focus on taking his time and doing his best to sound out words he doesn't know instead of guessing."
Nearby Cities:
Evanston English Tutoring
,
Skokie English Tutoring
,
Oak Park English Tutoring
,
Downers Grove English Tutoring
,
Highland Park English Tutoring
,
Des Plaines English Tutoring
,
Glencoe English Tutoring
,
Naperville English Tutoring
,
Oak Lawn English Tutoring
,
Elmhurst English Tutoring
,
Lombard English Tutoring
,
Schaumburg English Tutoring
,
Lake Forest English Tutoring
,
Buffalo Grove English Tutoring
,
Wheaton English Tutoring
Nearby Tutors:
Evanston English Tutors
,
Skokie English Tutors
,
Oak Park English Tutors
,
Downers Grove English Tutors
,
Highland Park English Tutors
,
Des Plaines English Tutors
,
Glencoe English Tutors
,
Naperville English Tutors
,
Oak Lawn English Tutors
,
Elmhurst English Tutors
,
Lombard English Tutors
,
Schaumburg English Tutors
,
Lake Forest English Tutors
,
Buffalo Grove English Tutors
,
Wheaton English Tutors
Call us today to connect with a top
English tutor in Lansing, IL
(847) 840-2442