Call Now to Set Up Tutoring:
(502) 354-4657
Private In-Home and Online Math Tutoring in Lanesville, KY
Receive personally tailored Math lessons from exceptional tutors in a one-on-one setting. We help you connect with in-home and online tutoring that offers flexible scheduling and your choice of locations.
Recent Tutoring Session Reviews
"This session we covered long and synthetic division. We reviewed homework problems and covered alternative forms of questions. We talked about changing strategy and possibly doing more repetition since it's so much arithmetic that it's easy to make simple mistakes, which is his weak area. It was a good session."
"This session, I looked at the student's most recent math test (from last Monday). He had some conceptual errors, so I took the time with him to rework the problems he'd gotten wrong. He had some difficulty with multiplying decimals, but wouldn't get stuck as much as the dividing decimals problems. I broke down the steps for him again and gave him practice. He was definitely learning and remembering what we worked on last week, which is very encouraging. My feeling is that he just needs more regular practice, so we worked repeatedly on multiplication and division. I also prepared questions for him to practice more for this week. He has a great attitude and I still feel confident that he will improve significantly."
"This session, the student worked on his math homework, which focused on the division of two decimals. He can perform long division fluently, so the focus today was on having him slow down and keep his work neat and organized. He was very receptive to feedback regarding his work, and had a very positive attitude during today's session.

After he completed his homework, we reviewed addition, subtraction, and multiplication with decimals. He was able to complete these operations fluently, so the focus was placed on his organization and checking his work.

He attempted to use grid paper for his homework, and expressed that all the grid lines were more confusing for him. I suggested that he try grid paper with lighter printed vertical lines. He had a great attitude and was very open to trying this."
"This session, we focused on the problems that will be on the midterm and that are still troubling the student. The subjects covered were simplifying radicals, systems of equations, and word problems. Domain and range are also a hard topic, but we discovered a new approach that has shown improvement. When looking at the coordinate plane, domain is our side to side extremes and range is our top to bottom extremes.

He will go through the questions that I have assigned and I will assign a few more on specific topics that still need improvement."
"This session, we reviewed adding, subtracting, and simplifying fractions. The student does very well with these problems if they have common denominators. She got an A on her math test this week, so that is certainly a win, and we will try to maintain this progress in math and spend a little more time on reading and spelling."
"This session, we went through corrections for a test on derivatives. Went through problem by problem explanations and solutions provided by the student's teacher. Also, we discussed how to check solutions by using a graphing calculator."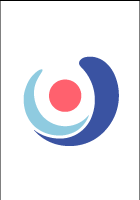 Nearby Cities:
Louisville Math Tutoring
,
Cincinnati Math Tutoring
,
Greenwood Math Tutoring
,
Fairfield Math Tutoring
,
Jeffersontown Math Tutoring
,
Mount Washington Math Tutoring
,
Mooresville Math Tutoring
,
Lyndon Math Tutoring
,
Reading Math Tutoring
,
Shepherdsville Math Tutoring
,
Middletown Math Tutoring
,
Prospect Math Tutoring
,
Corydon Math Tutoring
,
Buckner Math Tutoring
,
Borden Math Tutoring
Nearby Tutors:
Louisville Math Tutors
,
Cincinnati Math Tutors
,
Greenwood Math Tutors
,
Fairfield Math Tutors
,
Jeffersontown Math Tutors
,
Mount Washington Math Tutors
,
Mooresville Math Tutors
,
Lyndon Math Tutors
,
Reading Math Tutors
,
Shepherdsville Math Tutors
,
Middletown Math Tutors
,
Prospect Math Tutors
,
Corydon Math Tutors
,
Buckner Math Tutors
,
Borden Math Tutors
Call us today to connect with a top
Math tutor in Lanesville, KY
(502) 354-4657