Call Now to Set Up Tutoring:
(214) 206-7940
Private In-Home and Online Reading Tutoring in Lancaster, TX
Receive personally tailored Reading lessons from exceptional tutors in a one-on-one setting. We help you connect with in-home and online tutoring that offers flexible scheduling and your choice of locations.
Recent Tutoring Session Reviews
"For this session, we started with a review of the math we started earlier in the week. After looking at her work, it was clear that we needed to spend a little more time on the subject. We reviewed the method we discussed on Monday, and then I introduced a different method to find the same answers. For homework for next week, she is to complete the math problems using both methods and getting a feel for which method will work best for her. At our last session, she and I talked about the dramatic ending of "To Kill a Mockingbird." Initial reactions, overall thoughts, etc. During this session, we talked about the book on the whole. A lot happens in the book, so we quickly went through the main points of the book. Then, I had a list of questions for a broad discussion. We talked about children vs. adults, growing up, narration, morals, etc. It was a great way to end our discussion on "To Kill a Mockingbird." It can be a difficult book to completely understand, but I think she was able to get a great basic knowledge of it and will certainly have a lot to add when school starts."
"I continued working on reading with the student. He's progressing well with his sight vocabulary; we're adding new words every week."
"Completed reading comprehension lessons. The student's reading time has improved, but he answered only 27 of 40 questions correctly."
"45 minutes reading with Student 1- did the review for units 5-8. 45 minutes French with Student 2- worked on the imparfait."
"Continued with letter sounds and recognition. Good progress with identifying letters. Motivation seems to effect reading interest."
"The student had done his homework for the weekend, and he was able to tell me about what had happened in the book about Nate. I then had him do a spelling test: brushing, clapped, ponies, snakes, and called, with a bonus word of when. He missed clapped, ponies, and snakes, so he is supposed to write a sentence about each for me by Wednesday. Next, we did a reading and worksheet about teeth. He did an excellent job, especially because there was a LOT of new vocab, like dentin and enamel. We also discussed another way to think about D and B. The student is a fan of the Diamondbacks, and they have one symbol that is a db, which looks like a snake head. I suggested he try to think of that symbol also. Last we started reading the next chapter of Nate. He did very well. We will finish the chapter on Wednesday."
"The student and I played a game for her to remember some of the more difficult words she tackled in her Junie B. Jones book. She was almost able to finish the chapter."
"The student read from his book on Daniel Boone. He also read a piece about wolves and the short story, "The Boy and Wolf." He is learning how to use punctuation for meaning when he reads."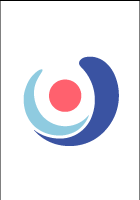 "The student and I worked on reading fluency and comprehension, as well as reading for accuracy rather than for speed to increase his comprehension."
"Reading: The student read more of TKAM and marked a few passages that he found interesting. We discussed these passages. He also started annotating important passages with color-coded sticky notes. He likes this method. I suggested that he have at least one annotated sticky note per chapter. Since it is taking longer to read the book than expected, he and I discussed moving back his deadline. He would like to read the book and finish at least 5 of his commentaries by the week of Aug 5th when we meet again. I will email him and his mother a few articles to provide him with background information about TKAM and Harper Lee. Math: The student and I worked on more online exercises. He did a great job with probabilities on his own. Then we started ratios and proportions. He watched the video, took notes, and then finished the whole exercise with some guidance. He is making great progress on his Math work, and he may be able to finish it by the time we meet for our next session."
"During our session we split the time working on math and reading comprehension. In math, we went over adding and subtracting fractions. We then moved on to measurements and how to convert grams, meters, and liters into smaller and larger measurements. We also went over the concept of measuring a thermometer. The student did very well and had a good grasp of the concepts by the end of the session. During the second part of the session, we went over reading comprehension. We worked through a reading passage and answered the questions together. I also had her work through some exercises to help her vocabulary. We finished the session by discussing how to detect the main sequence of events in the passage. She did very well. I left her with a couple of math problems to do before our next session. Overall, it was a very good session."
"Questions involving the student's academic strengths and weaknesses. I reviewed his IEP, assessed his learning style. I reviewed summer reading project, to read "Shakespeare's Secret." He read aloud and we worked on reading comprehension. Reading strategy: Use a post-it note to summarize each chapter. I assigned him to read through Chapter 3 before our next visit. I will order the book and email his guardian comprehension questions about the chapters he's read to build up his reading comprehension ability."
Nearby Cities:
Plano Reading Tutoring
,
University Park Reading Tutoring
,
Allen Reading Tutoring
,
McKinney Reading Tutoring
,
Irving Reading Tutoring
,
Carrollton Reading Tutoring
,
Garland Reading Tutoring
,
Grand Prairie Reading Tutoring
,
Arlington Reading Tutoring
,
Dallas Reading Tutoring
,
Fort Worth Reading Tutoring
,
Denton Reading Tutoring
,
Lewisville Reading Tutoring
,
Richardson Reading Tutoring
,
Frisco Reading Tutoring
Nearby Tutors:
Plano Reading Tutors
,
University Park Reading Tutors
,
Allen Reading Tutors
,
McKinney Reading Tutors
,
Irving Reading Tutors
,
Carrollton Reading Tutors
,
Garland Reading Tutors
,
Grand Prairie Reading Tutors
,
Arlington Reading Tutors
,
Dallas Reading Tutors
,
Fort Worth Reading Tutors
,
Denton Reading Tutors
,
Lewisville Reading Tutors
,
Richardson Reading Tutors
,
Frisco Reading Tutors
Call us today to connect with a top
Reading tutor in Lancaster, TX
(214) 206-7940