Call Now to Set Up Tutoring:
(214) 206-7940
Private In-Home and Online Computer Science Tutoring in Lancaster, TX
Receive personally tailored Computer Science lessons from exceptional tutors in a one-on-one setting. We help you connect with in-home and online tutoring that offers flexible scheduling and your choice of locations.
Recent Tutoring Session Reviews
"We covered the science section more thoroughly this session. We also worked more on his timing. This time, I timed him for each individual question so he had a better sense of how quickly he should be working. I  suggested he practice timing himself in such a manner so that he can improve his time and as a result, answer more questions per section. So far he seems to be improving."
"Met with family and went over concerns and previous progress. Began to isolate issues with the test. Went over several concepts and specific strategies for those concepts, and took notes on the strategies for later transfer to note cards."
"The student and I went over some more biology today. We went over several different organ systems including the circulatory system, the respiratory system, and the immune system. The student is doing very well retaining the information."
"The student is showing great progress! He got 100% on 3 of his 4 homework assignments and achieved the same score on all of his assignments today (some after a few adjustments post-discussion). He practiced math, reading comprehension and sentence completion today. Excellent work!"
"Today we covered z-scores and finding probability using a z-table. After that, we went over binomial distribution. The student had a good understanding of both topics. I will be seeing him tomorrow to go over his review for a test he has on Friday."
"The student and I went over prefixes/roots and vocabulary sets 5-8 and 17-20. We also went over her homework. The student is doing really well with conceptual fractions. We also discussed Venn diagrams, comparing fractions, and basic probability - the student did well on all of these concepts!"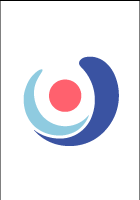 "The student and I practiced saying "I eat" and "I drink" with the names of different foods and drinks. We ended the lesson by reviewing the "Heads Shoulders Knees Toes" song in Mandarin. In the second session, we reviewed "I eat" and "I drink", "Heads Shoulders Knees Toes," and "Two Tigers.""
"We began our review of Redox reactions. We went over the teacher's notes first to ensure that the student had understanding. She had been taught this as the hardest part of chemistry and my work with her was to change her mindset. The student and I were able to figure out the answer to the free response question."
"Did a practice test of reading comprehension: discussed wrong answers and reasoned them out, also practiced circling, underlining, and jotting down key words while test taking. Did analogy section too."
"Met with the student tonight for our first session. The student is smart, motivated, and is a pleasure to work with."
"We talked about what the student found challenging when she took the SAT in November. Based on this, we mainly focused on writing multiple choice and reading sections. We discussed specific grammatical principles (to be expanded on in future sessions) as well as overall test-taking strategies."
"Reviewed Chapter 6 material and explained what indirect object pronouns are and how to form them. Helped the student review 5 online assignments related to indirect object pronouns. Discussed progress, study skills, and helped her think of extra credit project ideas."
Nearby Cities:
Plano Computer Science Tutoring
,
University Park Computer Science Tutoring
,
Allen Computer Science Tutoring
,
McKinney Computer Science Tutoring
,
Irving Computer Science Tutoring
,
Carrollton Computer Science Tutoring
,
Garland Computer Science Tutoring
,
Grand Prairie Computer Science Tutoring
,
Arlington Computer Science Tutoring
,
Dallas Computer Science Tutoring
,
Fort Worth Computer Science Tutoring
,
Denton Computer Science Tutoring
,
Lewisville Computer Science Tutoring
,
Richardson Computer Science Tutoring
,
Frisco Computer Science Tutoring
Nearby Tutors:
Plano Computer Science Tutors
,
University Park Computer Science Tutors
,
Allen Computer Science Tutors
,
McKinney Computer Science Tutors
,
Irving Computer Science Tutors
,
Carrollton Computer Science Tutors
,
Garland Computer Science Tutors
,
Grand Prairie Computer Science Tutors
,
Arlington Computer Science Tutors
,
Dallas Computer Science Tutors
,
Fort Worth Computer Science Tutors
,
Denton Computer Science Tutors
,
Lewisville Computer Science Tutors
,
Richardson Computer Science Tutors
,
Frisco Computer Science Tutors
Call us today to connect with a top
Computer Science tutor in Lancaster, TX
(214) 206-7940