We are open Saturday and Sunday!
Call Now to Set Up Tutoring:
(310) 617-6847
Private In-Home and Online Executive Functioning Tutoring in Lancaster, CA
Receive personally tailored Executive Functioning lessons from exceptional tutors in a one-on-one setting. We help you connect with in-home and online tutoring that offers flexible scheduling and your choice of locations.
Recent Tutoring Session Reviews
"Studying for the Latin final. She had all her old tests and quizzes, so we ran the gamut of what was available. I even taught Sarah a joke entirely in Latin."
"We began to construct a study schedule to ensure we talked about all the possible topics that will be on the AP exam. Our schedule runs through the end of March. Today we began with VSPER model. We did go over the geometry and I assigned some reading from her textbook to help her to understand the concept. Next Saturday will focus on organic chemistry."
"Today we were working on polynomials and identifying degrees, then reviewed addition, subtraction, and multiplying using the FOIL method. Then we started on polynomial long division, which he understands really well; he just makes some simple arithmetic mistakes with addition and multiplication."
"Explored the concept of a function and counted how many different functions can be found for a domain and a range of particular sizes. Derived the formula that states that the number of functions equals the cardinality of the range raised to the cardinality of the domain."
"Today we reviewed the English practice test I assigned the student for homework and went over the hard problems from his Math practice test. On the homework English test, he scored a 27, a 4-point increase from the 23 he scored on the original practice test."
"The student and I began reviewing for the exam by going over her essay homework assignment.  She did a great job of showing, not telling, in terms of describing her ideas.  We also worked on some word problems in the math section, which the student had no trouble with.  Next, we prepped her for the vocabulary section by making flashcards with pictures for the vocab words, and we discussed learning commonly used prefixes, suffixes, and roots."
"The student and I reviewed her math homework. We covered a section about how to use matrices to solve systems of linear equations with 3 or more variables. We also learned how to solve and graph systems of inequalities."
"First we went through questions the student had regarding solutions, a topic in general chemistry. We spent the next hour going over the verbal practice test she did, going through each question and, for questions she got wrong, discussing where she went wrong.  We took note of faulty patterns in reasoning and particular question/passage types that gave her issues. On the whole though, given that this was the first practice verbal section she has taken in months, she did well. We finished the session by discussing acids and bases, which the student had no conceptual issues with, though she agreed she needed to practice more with quantitative problems. We used the last few minutes to talk about electrochemistry, and she agreed to look over the hazy concepts on her own and ask me pertinent questions next time."
"Today we worked on limiting reactant problems, percent yield, and empirical formulas. We discussed how to determine which reactant is limiting and which reactant should be used to find information on the product. One important thing that would help the student, and something I try to get him to do every time we meet, is to do some practice questions on his own after we meet. This would help solidify what we go over during our sessions."
"Tonight the student and I went over the strategies he can use for his test on Saturday. We also went over a number of math problems."
"Worked with the student on an assignment for his Law class, preparing a closing statement for a mock murder trial. Worked with the student on a 20-question test that increased in difficulty as the questions went on. He had the first 10 or so questions very easily, and we talked through all the issues for the remaining questions up to the very last one. Good session."
"The student had just started her project on Queen Guinevere, so we spent the hour organizing her sources, finding new ones, and trying to form the ideas into an essay. We got through about 1/4 of the writing and set her up to have a better idea going forward. Next week we will go back to math."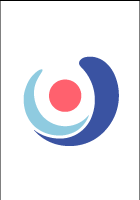 Nearby Cities:
Malibu Tutoring
,
Oxnard Tutoring
,
Santa Barbara Tutoring
,
Woodland Hills Tutoring
,
Santa Clarita Tutoring
,
Thousand Oaks Tutoring
,
Simi Valley Tutoring
,
Ventura Tutoring
,
Camarillo Tutoring
,
Moorpark Tutoring
,
Santa Paula Tutoring
,
Agoura Hills Tutoring
,
Calabasas Tutoring
,
Port Hueneme Tutoring
,
Fillmore Tutoring
Nearby Tutors:
Malibu Tutors
,
Oxnard Tutors
,
Santa Barbara Tutors
,
Woodland Hills Tutors
,
Santa Clarita Tutors
,
Thousand Oaks Tutors
,
Simi Valley Tutors
,
Ventura Tutors
,
Camarillo Tutors
,
Moorpark Tutors
,
Santa Paula Tutors
,
Agoura Hills Tutors
,
Calabasas Tutors
,
Port Hueneme Tutors
,
Fillmore Tutors
Call us today to connect with a top
Executive Functioning tutor in Lancaster, CA
(310) 617-6847