We are open Saturday and Sunday!
Call Now to Set Up Tutoring:
(720) 305-6032
Private In-Home and Online Trigonometry Tutoring in Lakewood, CO
Receive personally tailored Trigonometry lessons from exceptional tutors in a one-on-one setting. We help you connect with in-home and online tutoring that offers flexible scheduling and your choice of locations.
How can a Trigonometry tutor help you?
The educational directors at Varsity Tutors will find you a tutor in Lakewood, who is skilled at helping students who are preparing for trigonometry. Trigonometry, as the name implies, has to do with the measurements of triangles. In order to succeed in a trigonometry course, you must have a great understanding of algebra and geometry. While trigonometry comes naturally to some students, many others find it to be very complicated because it includes a lot of memorization, long formulas, and complex terminology.
An experienced trigonometry tutor in Lakewood, CO, can present you with multiple teaching approaches until they find the one that works best for you. Whether you're a visual, auditory, or kinesthetic learner, your private tutor could have you covered. Your tutor will determine what type of learner you are by testing out a few different teaching methods with you, and getting a feel for your current skill in trigonometry. Once they have an idea of your skills and the type of learner you are, your tutor will put together customized lesson plans that will suit your individual learning needs. Your tutor will provide you with one-on-one attention in a learning environment that is distraction-free. In turn, it might be easier for you to focus and concentrate on understanding the subject. Working with a private tutor allows for you to learn from an expert who has real-world experience and a passion for the subject. In turn, you may come to notice that you will also gain a love and passion for trigonometry. You may also come to notice that your self-esteem and confidence increases when you begin to finally grasp concepts that you once were confused about.
We will find you an expert trigonometry tutor in Lakewood who will create a comfortable learning environment. Your hand-picked private tutor will work with you in-person or face-to-face online. In-person sessions can take place in your home or wherever else you feel comfortable. Many students enjoy having their sessions take place at a campus library or local coffee shop. Online sessions take place virtually. You can participate in sessions in the morning, afternoon, or evening. Your tutor is there to accommodate you and your scheduling needs. A professional trigonometry tutor in Lakewood, CO, can create a study plan specifically designed for you and your learning needs. What are you waiting for? Quit struggling in your trigonometry course, and get connected with a professional tutor who will motivate you and encourage you to work towards success in your trigonometry course.
Recent Tutoring Session Reviews
"We went over the student's homework, particularly word problems. He sometimes struggles with translating word problems to equations that he can solve, though once he gets the equations the actual solving goes smoothly. He works slowly, but he grasps what's going on. I gave him a couple of additional word problems and watched him closely on his own to see how quickly he could do them."
"Today, we worked on word problems, and I told the student to underline the key words, and then figure out what operation to do. She did very well on the word problems, after teaching her the key words, then we worked on three properties, associative, identity, and cumulative. She also did well on that. Then she read a book and told me what the book was about. The student did very well."
"The student is learning the every-day math curriculum. She can do the addition when she writes it out in column format. The session went well and we are going to work on basic addition facts so they become automatic for her. Both concepts will continue to be reviewed until the student is comfortable with it. In addition, using dynamic games make it more enjoyable for the student."
"The student completed the algebra worksheets I left, but we focused in this session on working through test corrections for his most recent math exam on performing operations on fractions. New concepts for the student included dealing with variables when adding/subtracting fractions and working through problems with several layers of embedded fractions."
"The student worked 14 math homework and completed study link 3.6. The topics were on subtraction, multiplication, tables, and mapping. He needs more practice using a legend to convert measurement such as 1" = 200 miles to estimate the distances between topographic features."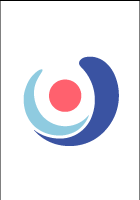 "Today we focused on more algebra review. We covered the midpoint formula, distance formula, equation of a circle, and finding the center and radius."
Nearby Cities:
Thornton Trigonometry Tutoring
,
Boulder Trigonometry Tutoring
,
Golden Trigonometry Tutoring
,
Arvada Trigonometry Tutoring
,
Denver Trigonometry Tutoring
,
Longmont Trigonometry Tutoring
,
Broomfield Trigonometry Tutoring
,
Northglenn Trigonometry Tutoring
,
Wheat Ridge Trigonometry Tutoring
,
Lafayette Trigonometry Tutoring
,
Louisville Trigonometry Tutoring
,
Erie Trigonometry Tutoring
,
Federal Heights Trigonometry Tutoring
,
Superior Trigonometry Tutoring
,
Colorado Trigonometry Tutoring
Nearby Tutors:
Thornton Trigonometry Tutors
,
Boulder Trigonometry Tutors
,
Golden Trigonometry Tutors
,
Arvada Trigonometry Tutors
,
Denver Trigonometry Tutors
,
Longmont Trigonometry Tutors
,
Broomfield Trigonometry Tutors
,
Northglenn Trigonometry Tutors
,
Wheat Ridge Trigonometry Tutors
,
Lafayette Trigonometry Tutors
,
Louisville Trigonometry Tutors
,
Erie Trigonometry Tutors
,
Federal Heights Trigonometry Tutors
,
Superior Trigonometry Tutors
,
Colorado Trigonometry Tutors
Call us today to connect with a top
Trigonometry tutor in Lakewood, CO
(720) 305-6032