Call Now to Set Up Tutoring:
(512) 299-3388
Private In-Home and Online Executive Functioning Tutoring in Lakeway, TX
Receive personally tailored Executive Functioning lessons from exceptional tutors in a one-on-one setting. We help you connect with in-home and online tutoring that offers flexible scheduling and your choice of locations.
Recent Tutoring Session Reviews
"We met at the library and went through the 5 courses the student is taking:  Public Speaking, International Business, English Comp, Business Statistics, and Theology.  All of the student's classes are in the morning and he is dedicated to go to all classes.  He has a great attitude as he feels he is getting a 2nd chance at college and he will put in the effort to succeed.  We talked about how I can help him study and critique his speeches and compositions."
"We looked at the student's history and Spanish classes.  We did not spend as much time on Spanish as history.  We looked over comparison verbs and thought of mnemonic devices to help remember their meaning.  She has a history test on Friday, so we spent most of the time reviewing the material and looking at a variety of study tools that will help her organize information.  Again, she is organized by nature and I was really impressed with her skills here.  With a little help from me, and her effort input, she is quickly becoming a self sustainable studier!"
"The student amazed his mother by reading: Marley Messy Dog (32pg), Franklin's Picnic (32 pg.), Franklin Has the Hiccups (32) (his favorite) ,The Best Teacher in 2nd Grade (48), Scooby Doo and the Haunted Road Trip (32), and part of Miss Hildy's Missing Cape Caper (21). The student's mother asked me to keep a list of all books read, number of pages and authors. He read 191 pages aloud to me! His mother filmed him telling her about each story. She was impressed he remembered about 5 books. I was very proud of his comprehension!"
"We storyboarded a few essays and the student wrote two of them out. The first was about a book he was reading, and the second was a response to an essay question on the SAT. He mentioned he wanted some help with algebra so we'll work on that next week."
"The girls and I worked on study guides for the math section of the ISEE today. Last week, I had them talk to me quickly about what sections of math they're still struggling with or feel as though they had forgotten. So today we talked through things to remember, wrote important formulas and ideas down, worked through some problems and I also had the girls read certain sections and take their own notes to make sure that they were absorbing the material well. I've asked them to work on some vocabulary during the week and to bring their flash cards to the next session, as well."
"The student wrote an expository essay and we reviewed it together.  We then graded her practice assessment test multiple choice questions that she worked on.  She answered everything correctly!  For the remainder of the session, we worked on practice revising and editing questions.  Progress was great!"
"Today I administered a timed SSAT practice essay. I want to start by giving the student an 15 extra minutes, and then take away 5 minutes each practice. After he completed the prompt, we reviewed it together using guidelines from an SSAT prep booklet."
"Today we mostly focused on the math section. The student's biggest  challenge is remembering a lot of geometry formulas, since the ACT doesn't provide them, along with a lot of algebra 2 concepts. We're probably going focus on those areas first and make sure the concepts are clear, and then go back and work on timing and strategy."
"SAT tutoring. Began by reviewing the student's writing (grammar) homework.  We talked about connection/contrasting words and phrases. In-class section - reading: I defined words for him several times and gave a few hints/suggestions, and he only missed 4 of 24 questions. We ended by beginning a math section together, which he will finish for homework along with another reading section."
"We worked on material the student had left over from our last session. There was a decent amount to go over (math and writing) and when we finished, I had her do one short paired passage with me. It was a good session."
"The student worked through a reading comprehension test and talked about each question. Then he read one passage at a time and we talked about the questions right after he finished them."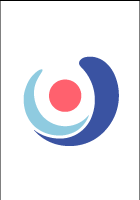 "On our first session, he and I created a schedule involving all the reading and language arts flashcards on our website. We also started on percentage, fractions and decimals."
Nearby Cities:
Thousand Oaks Tutoring
,
Windcrest Tutoring
,
Hollywood Park Tutoring
,
Helotes Tutoring
,
Leon Valley Tutoring
,
Alamo Heights Tutoring
,
Kirby Tutoring
,
Converse Tutoring
,
Scenic Oaks Tutoring
,
Universal City Tutoring
,
Schertz Tutoring
,
San Antonio Tutoring
,
Boerne Tutoring
,
Fair Oaks Ranch Tutoring
,
Bulverde Tutoring
Nearby Tutors:
Thousand Oaks Tutors
,
Windcrest Tutors
,
Hollywood Park Tutors
,
Helotes Tutors
,
Leon Valley Tutors
,
Alamo Heights Tutors
,
Kirby Tutors
,
Converse Tutors
,
Scenic Oaks Tutors
,
Universal City Tutors
,
Schertz Tutors
,
San Antonio Tutors
,
Boerne Tutors
,
Fair Oaks Ranch Tutors
,
Bulverde Tutors
Call us today to connect with a top
Executive Functioning tutor in Lakeway, TX
(512) 299-3388