We are open until 8pm!
Call Now to Set Up Tutoring:
(904) 330-1611
Private In-Home and Online Statistics Tutoring in Lakeside, FL
Receive personally tailored Statistics lessons from exceptional tutors in a one-on-one setting. We help you connect with in-home and online tutoring that offers flexible scheduling and your choice of locations.
Recent Tutoring Session Reviews
"The student was prepping for her finals. We went over concepts in graphing functions and how to find zero points. We went over long division, which we spent quite a bit of time dividing polynomials. We went over factoring and binomials and problem solving techniques. She had not gone over the material since we last met, so we had to start from the beginning on how to divide. We covered synthetic division using polynomials. I urged her to do more problems and use online resources to supplement her studying."
"The student was struggling with mean value theorem and rate of change in a word problem. We shared her screen to look at the other problems in her text. We managed to tackle some of the harder problems. Overall, the student felt better about the material in the end."
"The student was struggling with multiplication and division. We reviewed a new method to multiply in which he seemed to understand how to multiply. We then reviewed division problems. He again was quite receptive to learning math. He seemed to grasp the method to solve division problems that was taught to him. I think he understands the concept of remainders as well. He was left with 14 review problems."
"The student was struggling with simple algebraic concepts. I was helping her prepare for her final."
"The student was super excited that she got 100% plus seven points for doing the extra credit flash cards. She had homework problems, so she spent most of the time going through those problems. This covered problems such as finding the value of variables to balance equations and word problems. With 15 minutes left, we started to go ahead two chapters that would be covered in the upcoming days. We solved addition, subtraction, multiplication, and division equations. We also reinforced the integer rules."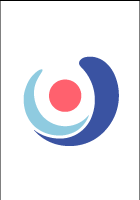 "The student was very good and got all of his math and English homework done without a problem. He is getting better at writing full sentences, and we just have to work on explaining things using math terminology and math evidence."
Nearby Cities:
Riverside Statistics Tutoring
,
Palm Valley Statistics Tutoring
,
Fruit Cove Statistics Tutoring
,
Hogan's Creek Statistics Tutoring
,
Southbank Statistics Tutoring
,
Ponte Vedra Beach Statistics Tutoring
,
San Marco Statistics Tutoring
,
Duval County Statistics Tutoring
,
Brooklyn Statistics Tutoring
,
Bellair-Meadowbrook Terrace Statistics Tutoring
,
Orange Park Statistics Tutoring
,
Atlantic Beach Statistics Tutoring
,
Neptune Beach Statistics Tutoring
,
Jacksonville Beach Statistics Tutoring
,
Orange City Statistics Tutoring
Nearby Tutors:
Jacksonville Beach Statistics Tutors
,
Atlantic Beach Statistics Tutors
,
Orange City Statistics Tutors
,
Orange Park Statistics Tutors
,
Neptune Beach Statistics Tutors
,
Duval County Statistics Tutors
,
Bellair-Meadowbrook Terrace Statistics Tutors
,
Brooklyn Statistics Tutors
,
Riverside Statistics Tutors
,
Palm Valley Statistics Tutors
,
Fruit Cove Statistics Tutors
,
Hogan's Creek Statistics Tutors
,
Southbank Statistics Tutors
,
Ponte Vedra Beach Statistics Tutors
,
San Marco Statistics Tutors
Call us today to connect with a top
Statistics tutor in Lakeside, FL
(904) 330-1611